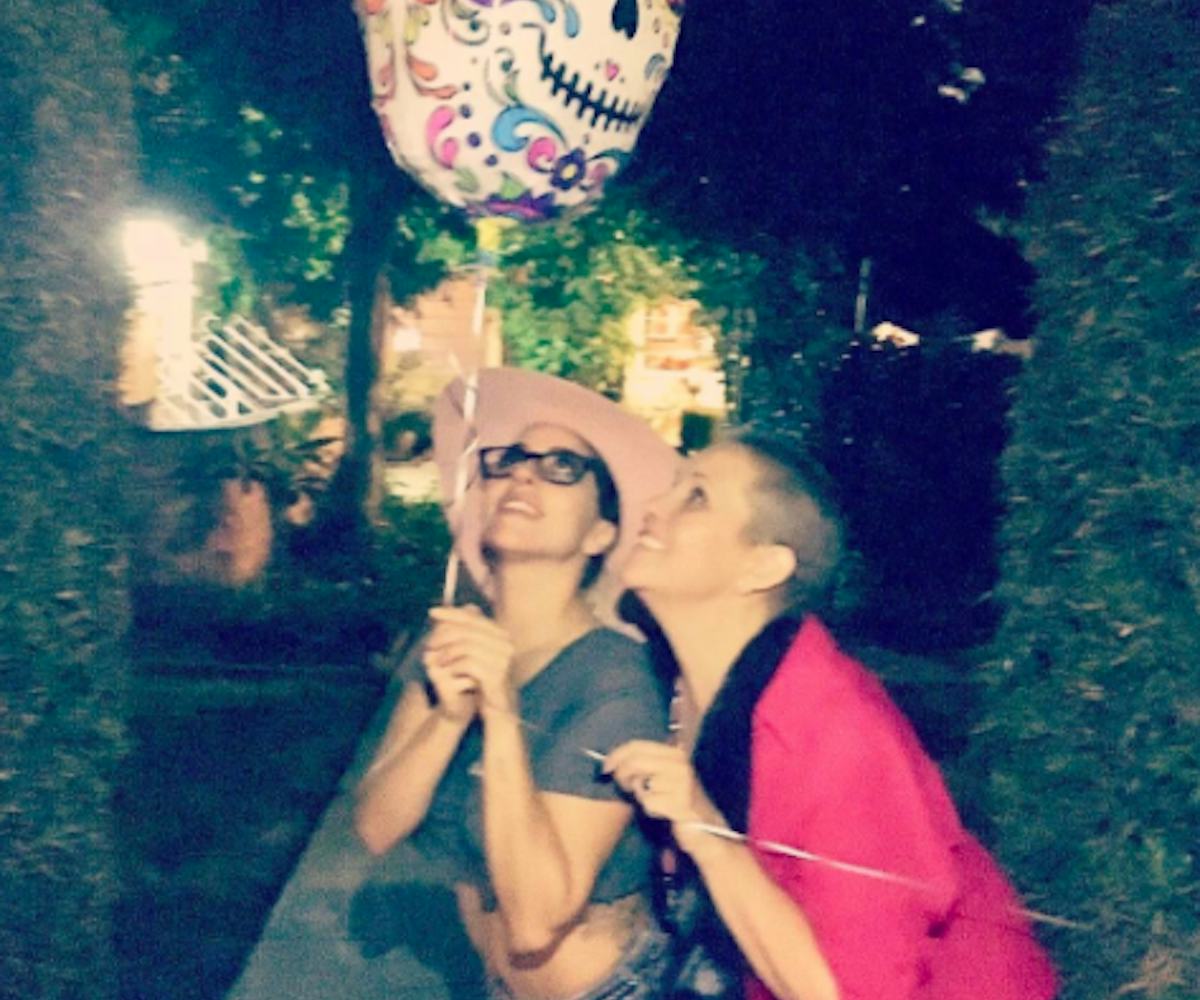 Lady Gaga Posts A Touching Tribute To Her Friend After She Loses Battle With Cancer
"Last thing I told her, 'Go find Joanne, Sonj.' Somehow I think she did."
During Lady Gaga's performance at Coachella this year, she dedicated an acoustic version of Edge of Glory to her friend and former assistant Sonja Durham. "My friend Sonja is very sick, and I love her so much, and if it's okay with you, I'd like to sing this song for her," she told the audience. I was there that night. It was emotional, and you could hear the noticeable quiver in her voice; it's a testament to her strength that she didn't burst into tears while singing. This weekend Durham passed away from stage IV cancer.
In an emotional Instagram post, Gaga addressed her friend's passing with a touching tribute. In it, she writes about her conflicting feelings. One being that she plans on living her life more fervently, with more passion in honor of her late friend. Another that, with Durham's passing, she feels like she's been robbed of the good times and the last 10 years they spent together. Though she recognizes, "I know that's not true, and I know that I have those memories forever, I'm just in shock that I will never have new ones with her." She goes on to write:
I vow to be a little stronger everyday for her because that's what she would have wanted, I vow to be stronger for anyone who's lost somebody to cancer. I'm a part of that family now. I vow to be a warrior for her and be a voice for cancer patients so the world can continue to improve the dialogue and the fight. I loved her. I still love her. And I love so much her husband Andre, stepson Sante, and friends.
Gaga mentioned in an interview last year with Radio.com that she wrote "Grigio Girls," from Joanne, about Durham. "It's about how me and all our girlfriends would cry without her when she's not around because we love her so much and we just want to be strong with her," she said. May both Gaga and Durham's friends and family find that same strength during this hard time. And may Sonja rest in peace.