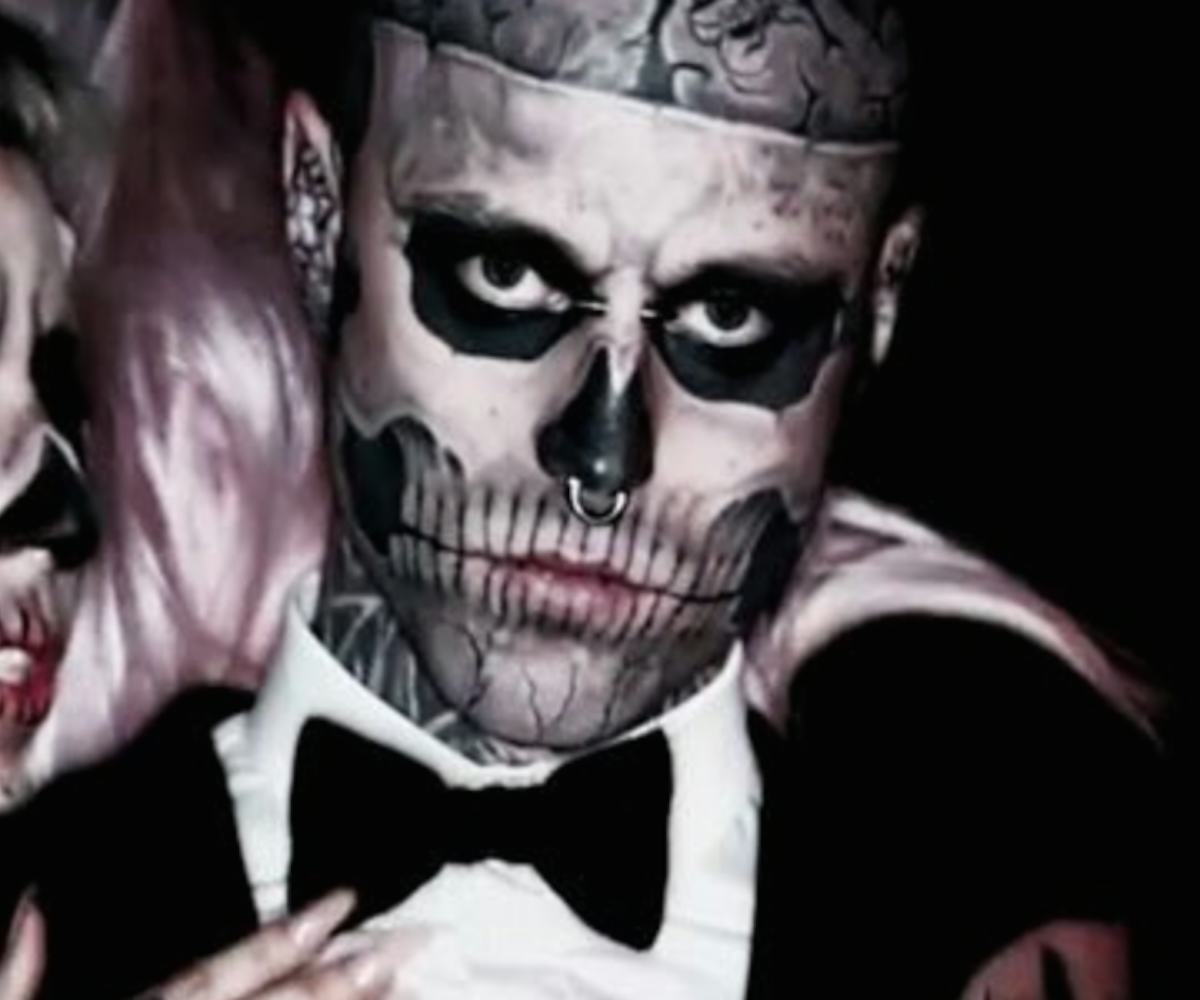 Photo Via @LadyGaga Twitter.
Lady Gaga Apologizes For Her Zombie Boy Tribute Post
"I in no way meant to draw an unjust conclusion"
Lady Gaga has apologized for calling the death of her friend Rick Genest a suicide.
Genest, who appeared in Gaga's 2011 video for "Born This Way," was known as Zombie Boy because of his extensive bone and organ tattoos. He was found dead at his Montreal, Canada home last week after reportedly falling from a third-floor balcony. At the time, it was reported that his death was an apparent suicide. As such, in the wake of his passing, Gaga referred to his death as a "suicide" and encouraged people to work against the stigmatization of mental illness.
"We have to work harder to change the culture, bring mental health to the forefront and erase the stigma that we can't talk about it," she wrote on her Twitter in a now-deleted post.
However, per Genest's management, there's no official cause of death, "contrary to reports." According to People, Genest's manager Karim Leduc said that there are "too many inconsistencies around his death to rule it as a suicide."
"For people to jump to conclusions that rapidly was disappointing," Leduc said. "He's a trooper. He was always hanging on. For us, it's just very difficult to jump to conclusion[s]."
In response, Gaga took to her Twitter again to apologize to Genest's family over the weekend.
"I apologize if I spoke too soon as there was no witnesses or evidence to support any conclusion for the cause of his death," she wrote. "I in no way meant to draw an unjust conclusion... My deepest condolences to his entire family and friends." Gaga later followed up by posting a photo of the two of them, writing, "The art we made was sacred to me and I was emotional, he was an incredible artist and his art and heart will live on."
According to The New York Times, the Montreal police have yet to comment on Genest's death.