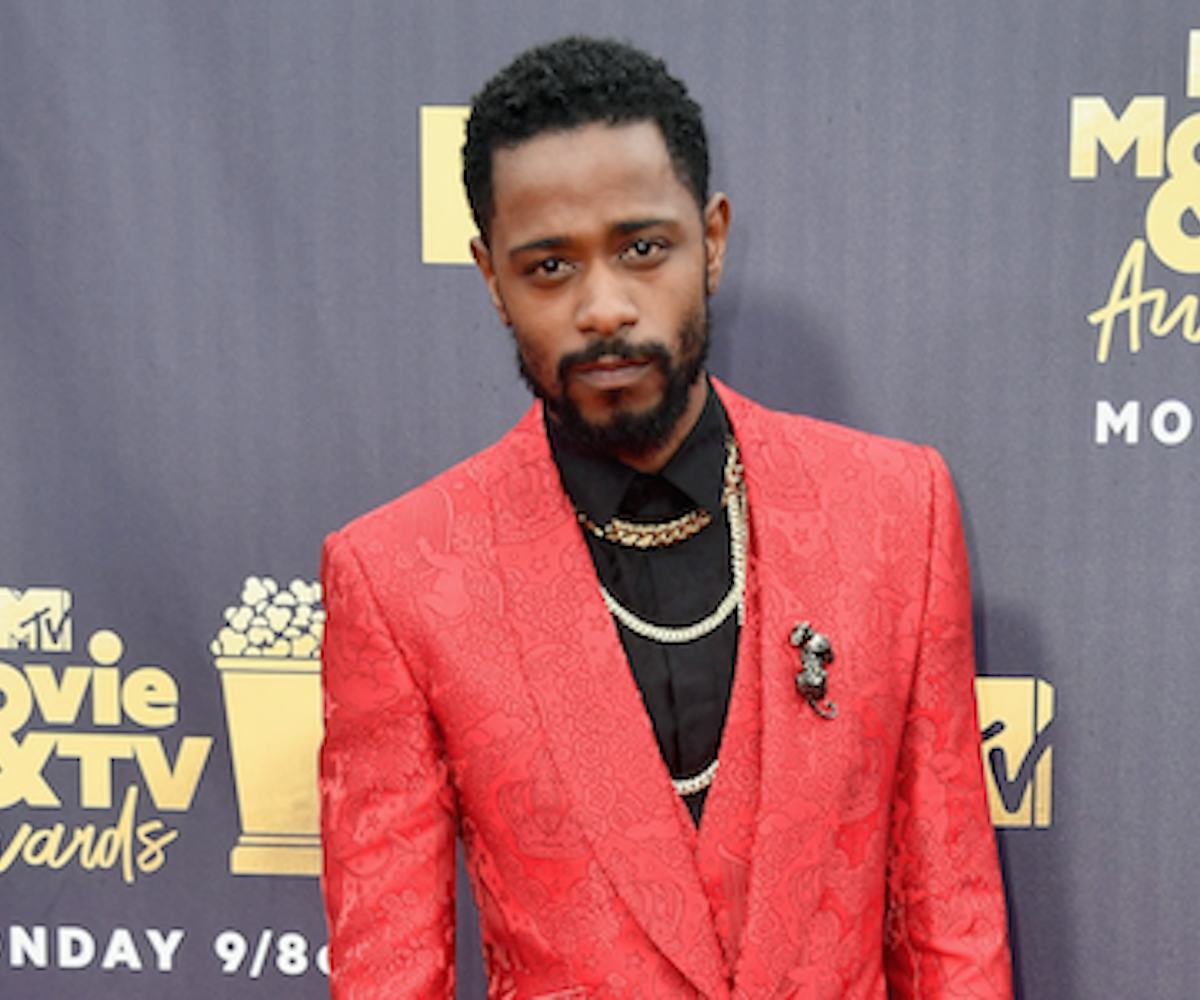 photo by Frazer Harrison / getty images
Lakeith Stanfield Apologizes For Using Homophobic Lyrics
He says he assumed a "character" for the offensive freestyle rap
Lakeith Stanfield has apologized for using homophobic lyrics in a freestyle rap he uploaded to Instagram. The Atlanta and Sorry To Bother You star took to social media to state that he assumes the role of "characters that have different viewpoints" on life in his videos while explaining the recent clip of him using homophobic language. The clip in question, which has since been deleted from his Instagram account, featured lyrics including, "That's some gay s**t," and "f*g, I don't really like to brag, but I'm straight, rich." You can see the archived video on one Twitter user's account, below.
"I assume characters that have different viewpoints and different views on life and just different perspectives," he said in his apology video. "Some things my views are aligned with and some things my views aren't aligned with and this character that you've seen is a character that I'm definitely not in line with and I definitely don't believe those things."
He also clarified that he isn't homophobic and apologized for hurting anyone with his language. "I've never been homophobic," he continued. "I have never agreed with homophobic thought or hatred toward anyone for that matter. I'm a person that moves in love and I want to promote and continue to push that. I apologize if I hurt anybody, sincerely. That wasn't my intention—to be somebody that was out here just slinging arrows and hurting people, so I want them to know that I apologize that they had to feel sadness from that. So, my sincerest apologies."
You can see his apology in full, below.