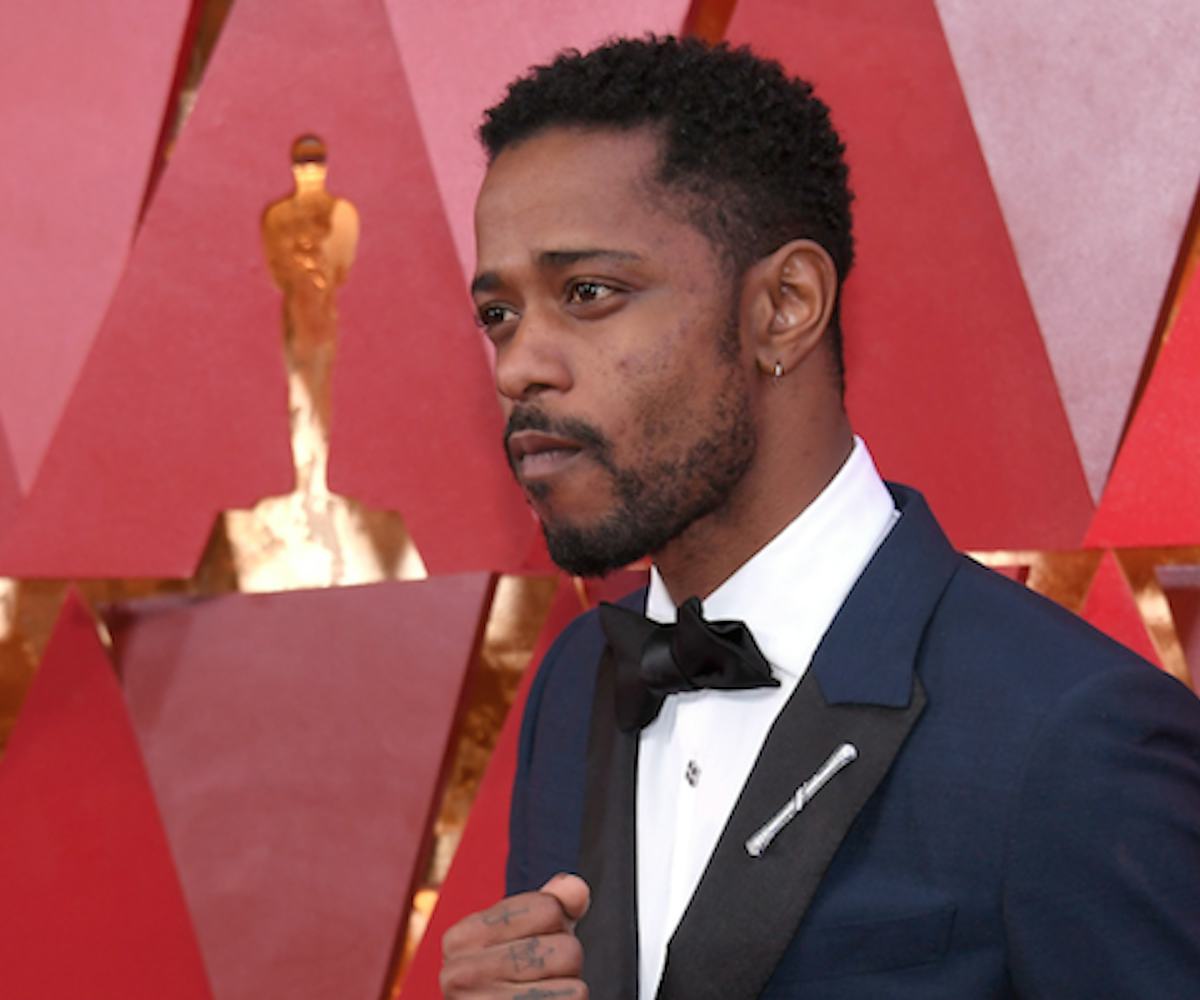 photo by Kevork Djansezian / getty images
Lakeith Stanfield Is Sick Of Answering Questions About Diversity
If you aren't following Lakeith Stanfield on Twitter, you're sorely missing out. The Get Out star not only tweets adorable and thought-provoking gems (see here, here, and here), but also gives fans the best behind-the-scenes insight during awards shows. Case in point: Stanfield's backstage tweets during tonight's Academy Awards were some of the best we've seen the entire awards season.
But one tweet, in particular, stood out among the rest—one that noted Stanfield's exhaustion in answering questions about diversity while on the red carpet. 
"If one more person ask me about diversity imma diversify my bitch slappin technique," he tweeted. And honestly? We don't blame him! He's absolutely right.
People of color shouldn't be burdened with answering questions about diversity. On a similar note, women shouldn't be the only ones answering questions about sexual assault. 
Like, of course, people of color know about the incredible lack of diversity in Hollywood! They constantly live in it. Asking them about the issues they face daily does nothing to promote real change. Here's a wild idea: Let's start asking men and white people about sexual assault and race.
Until then, in the words of Stanfield, miss me with that cowpoo.