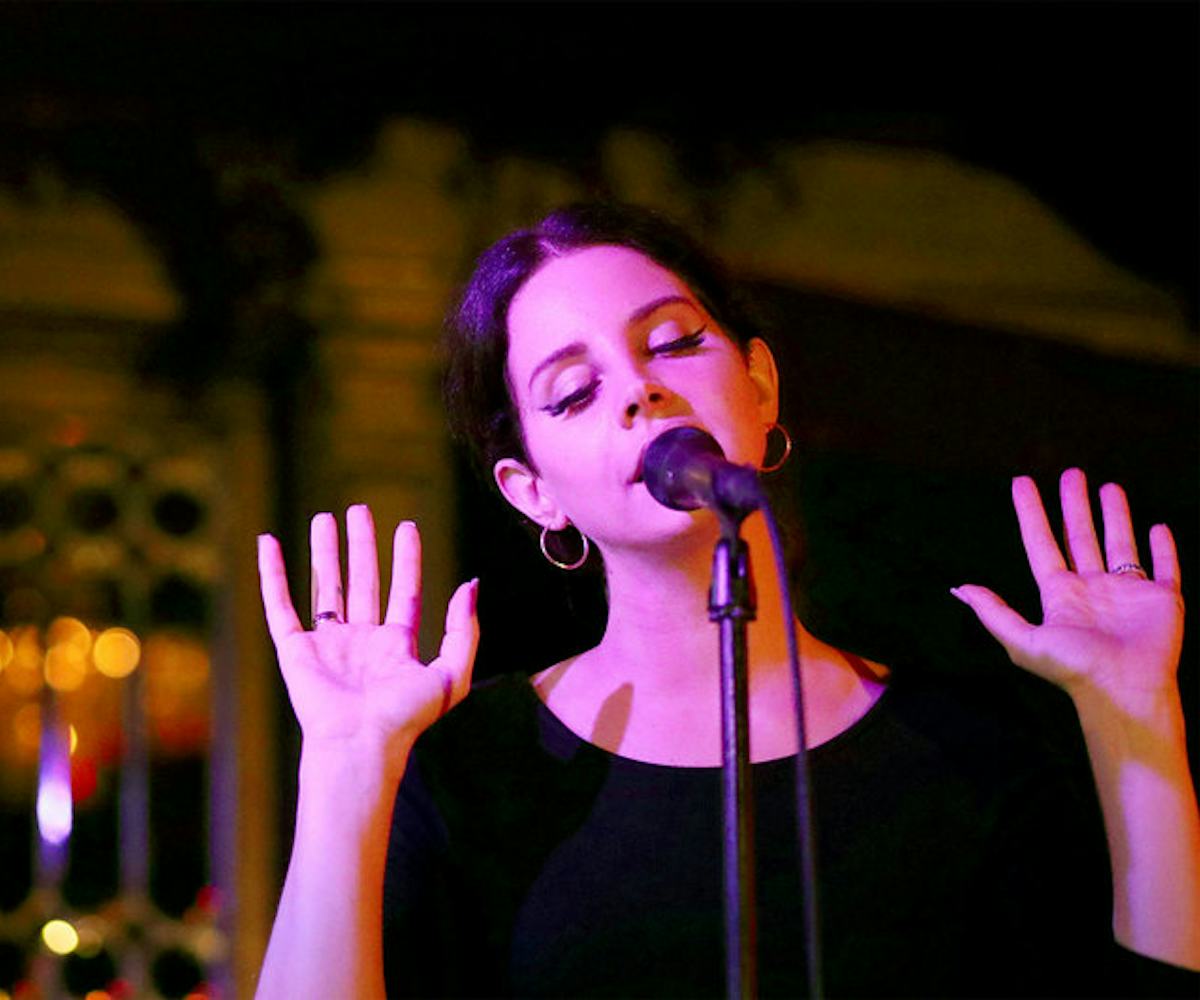 Photo By Christopher Polk / Getty Images.
More Lana Del Rey Could Be Coming Our Way
She might make a record of her favorite leaked songs
Lana Del Rey has some news for "U little fuckers." In case you missed it, that's what she called one Twitter user last week when he announced he got a hold of a leaked version of her latest album Lust for Life before its official release. Perhaps in an attempt to get a leg up on those impatient fans, the singer announced this week that she's thinking about releasing an album of 25 of her favorite leaked/unreleased tracks.
Del Rey teased the info during a performance at Amoeba Records in Los Angeles last Wednesday, and followed up with a timid, "but I don't know if it's a good idea." It's a great idea, in fact. Not only will she be giving a sly middle finger to everyone not respectful enough to support her artistry the right (and legal!) way, but she'll be giving fans what they never tire of: more Lana.
Some songs we'd personally like to see on the track list include: "Kinda Outta Luck," "Get Drunk," "Yayo," and "Lolyta," if she's feeling generous. Really, we'd settle for new music however she wants to present it to us. Let's just all try to exercise some patience this time around.