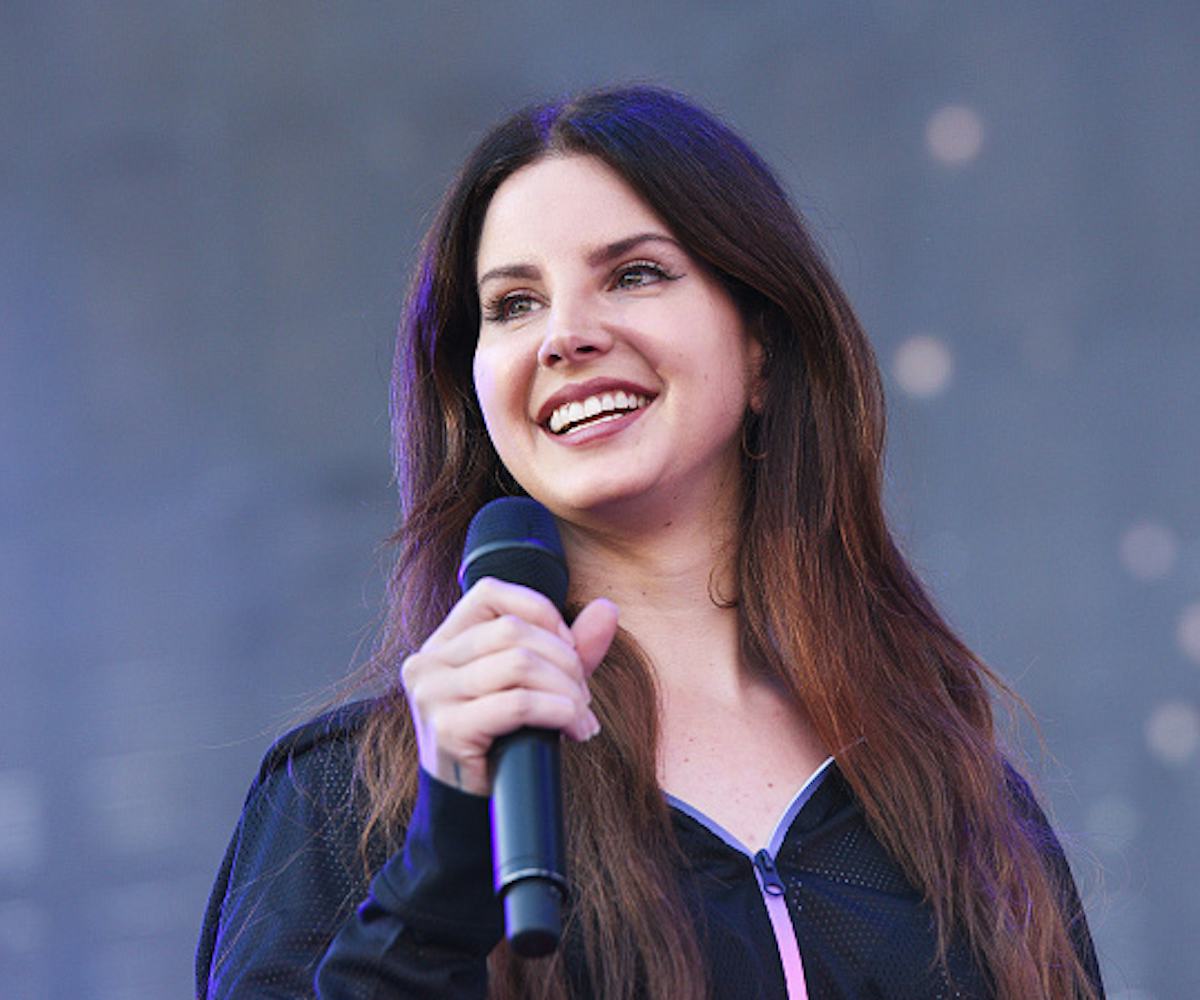 Photo by C Flanigan/Getty Images
Lana Del Rey Is About To Drop Two A$AP Rocky Collaborations
She teased the latest on Instagram
Last month, Lana Del Rey teased a new song with A$AP Rocky and Playboi Cardi. Now she's revealing another track with A$AP, by posting a teaser video to Instagram. "2 new tracks w ASAP ROCKY dropping on the 12th," she captioned her latest clip. "Hear them first on beats and radio 1 that day."
Del Rey didn't name the titles of the songs on which A$AP will be featured. She did, however, give us a little taste, singing some of the lyrics. "Don't be a bummer babe/ Be my undercover lover babe," she croons in the video. There was also a quick preview of Rocky's verse before the clip cut out.
The singer has been slowly teasing the new album, Lust for Life, for months now. It will also feature The Weeknd, Stevie Nicks, and Sean Ono Lennon. Del Rey released her "Lust for Life" music video with The Weeknd last month and the song "Love" along with a music video earlier in the year. She also teased another song, "Change," on Instagram last month, and "White Mustang" a few days ago. The entire record has been announced to drop on July 21.