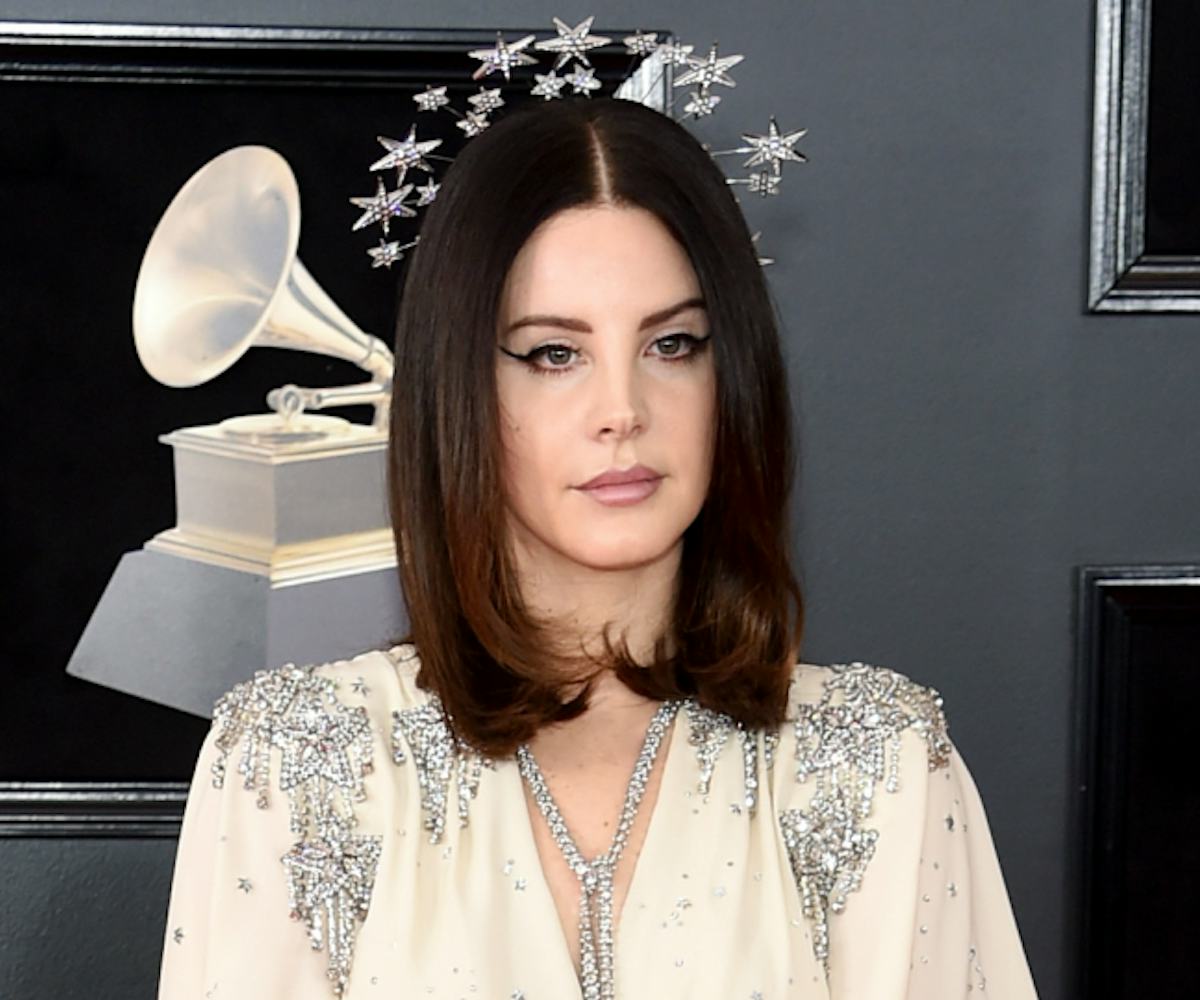 Photo by Jamie McCarthy/Getty Images
Florida Man Arrested For Attempting To Kidnap Lana Del Rey
He was caught a block away from her concert venue
A 43-year-old man outside of a Lana Del Rey concert in Orlando, Florida on Friday night was arrested for aggravated stalking and allegedly attempting to kidnap the singer. He had a knife on him, according to reports, and is currently in custody.
The man, Michael Hunt, had tickets to the concert at the Amway Center. He was arrested about a block away from the venue, authorities said in a statement. 
Fortunately, Hunt was never able to make contact with Del Rey. He's currently being held at the Orange County Jail with no bond.
Police say a tip about a "possible kidnapping threat" to Del Rey lead to the arrest. According to the Orlando Sentinel, a caller said Hunt shared "cryptic and threatening" posts about the musician on social media.
"I want to see my queen on Friday and from that day forward our decisions will be as one," Hunt wrote in one post on Jan. 30. He later posted about how Del Rey "knows my face in her dreams" and "she's my always and forever to be."
Someone commented on a photo of Del Rey on Hunt's page with: "Wow, I'm so happy for you Michael Hunt. I hope she makes you happy when you finally stalk her down and get your hands on her!"
On Wednesday before the Orlando show, Hunt shared a Facebook video in which he talked about how he planned to "get together" with Del Rey. "I'm going to probably finish out her tour with her, obviously," he wrote, "and dance and talk and figure out what we're going to do."
Police say once they were alerted about the posts, they decided to take action. 
"OPD determined this was a credible threat," the department said, "and worked swiftly to ensure the safety of everyone involved and of everyone who attended the show."