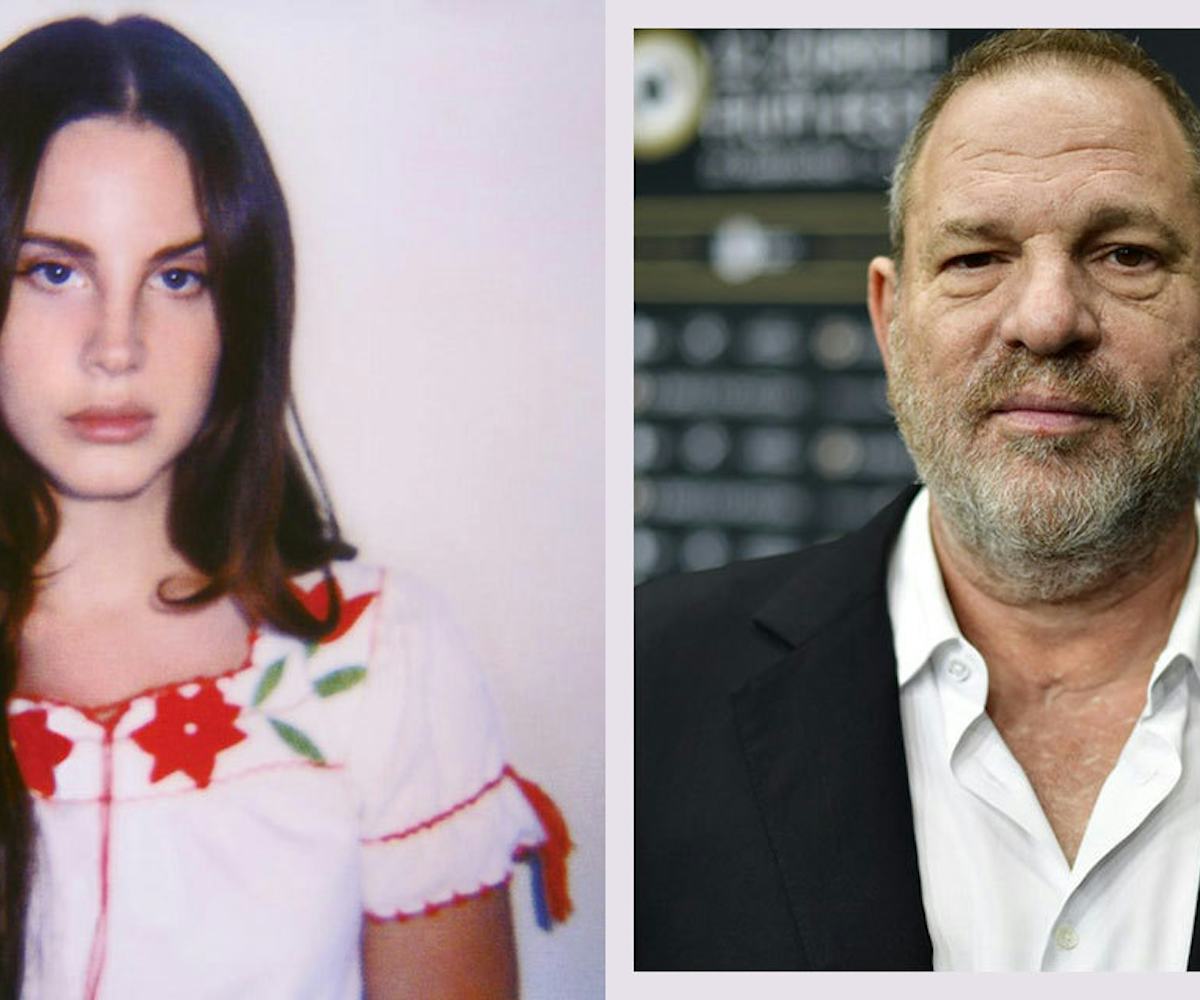 The Internet Thinks Lana Del Rey's "Cola" Is About Harvey Weinstein
This week's news cycle has been full of heinous reports, essays, and claims about sexual abuse countless women have faced at the hands of disgraced Hollywood producer, Harvey Weinstein. And while many of the despicable accounts date back to years ago, a new report from Page Six claims that Lana Del Rey's 2012 hit, "Cola," is actually about Weinstein. Let's explore.
The report goes on to say that an "entertainment industry source" revealed that Del Rey wrote the track after Weinstein allegedly pursued her. The lyric, "I got a taste for men who are older. It's always been, so it's no surprise," was originally followed by the line, "Harvey's in the sky with diamonds and he's making me crazy. All he wants to do is party with his pretty baby."
The song's official lyric became, "Ah, he's in the sky with diamonds and he's making me crazy," after Weinstein, reportedly, "went bananas" after hearing his name on the track and requested that she change the lyric. 
Is the idea totally outside the realm of possibility? Maybe not. Del Rey and Weinstein were once photographed together while out at lunch in 2012, and in 2014, she wrote the track "Big Eyes" for Weinstein's film under the same name. So sure, the two may have had contact with one another, but instead of trusting claims made by anonymous (read: unreliable) sources on the internet—especially in the middle of a scandal that has re-traumatized numerous victims—let's support the women who have come forward and wait for a real source to confirm these claims.