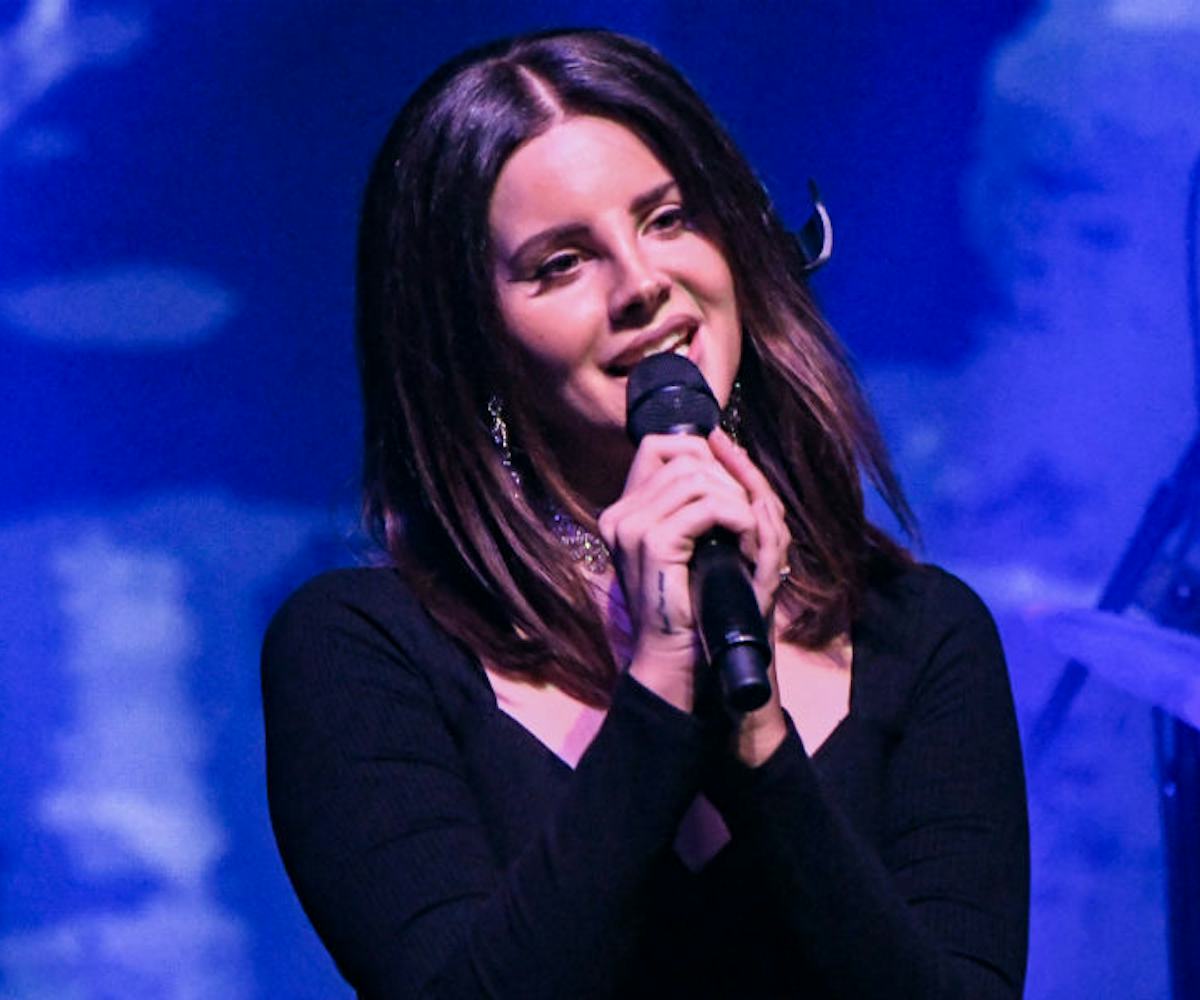 Photo by Mike Coppola/Getty Images.
New Lana Del Rey Music Is Coming
We repeat: New Lana Del Rey music is coming
An entire summer, basically, passed without any new solo Lana Del Rey music. That makes us sad! But, never one to disappoint, our favorite moody singer is coming through at the last possible minute with two new tracks.
The first is called "Mariners Apartment Complex," she announced on Instagram. Judging from the tags she included on the post, Jack Antonoff (with whom she was photographed earlier this summer) and Laura Sisk (an engineer who's worked with Taylor Swift and Lorde) are involved in some capacity.
Del Rey also shared a snippet of the track, which is filled mostly with guitar and longing—aka typical Lana. "You took my sadness out of context/ At the Mariners Apartment Complex," she sings. "I ain't no candle in the wind/ I'm the bolt, the lightning, the thunder/ Kind of girl that's gonna make you wonder/ Who you are and who you've been."
The singer didn't share any more details about the second song, but both will be out some time next week (you can make due with these unreleased tracks of hers until then). Despite the somewhat controversial locations of her concerts, we're excited to hear what's next. Because, don't you know, summer's not over until Lana says so?