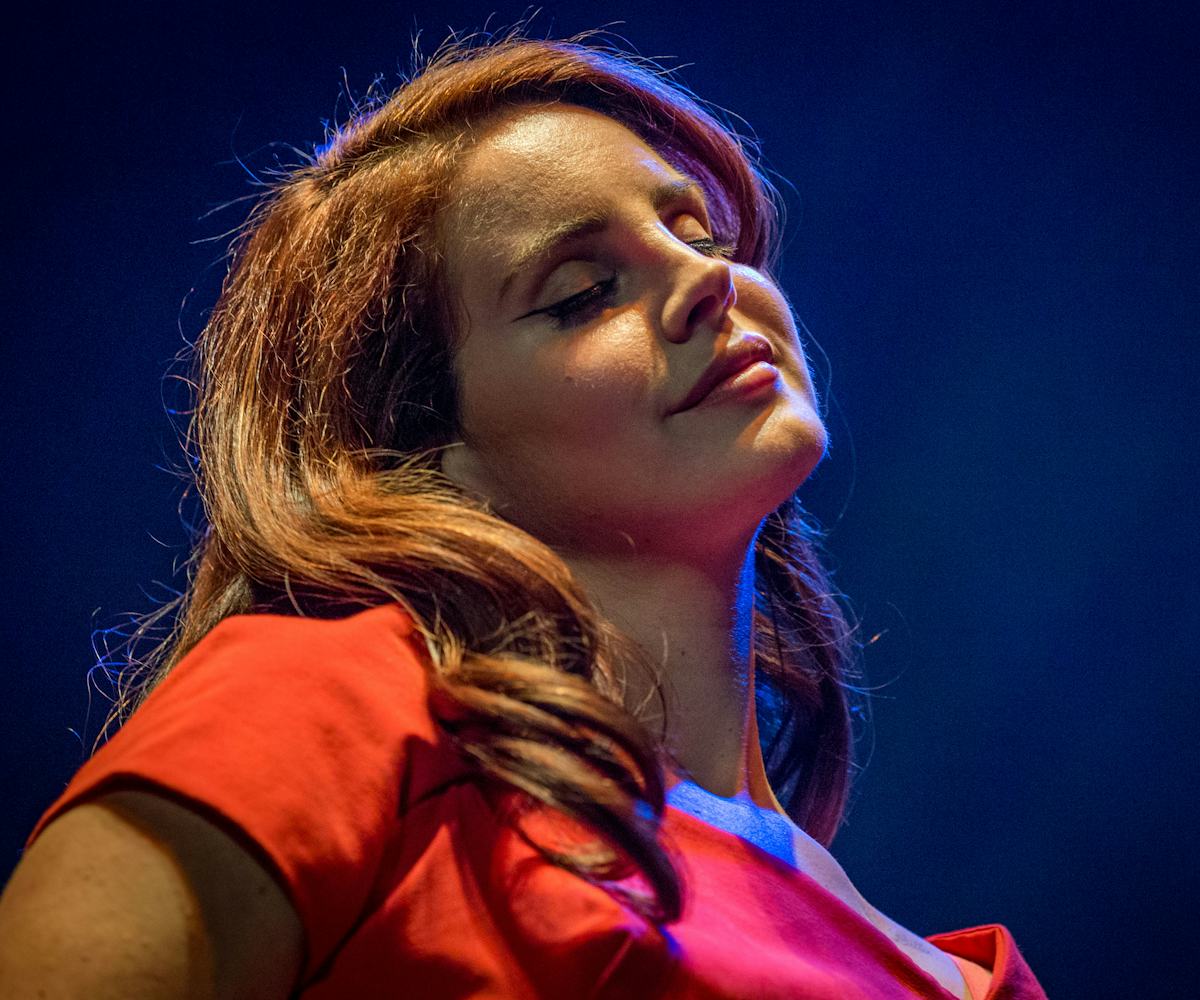 Photo by Christopher Polk/Getty Images
Lana Del Rey Plays Surprise SXSW Set
Playing new single "Love" live for the first time
Lana Del Rey, who increasingly resembles the hex-hurling vampire queen from outer space we always suspected she actually was, dropped by SXSW for a surprise set that she announced only the day before. Reports from the show indicate that the ethereal creature from another dimension revisited fan favorites and withheld any new track debuts from an obviously adoring crowd.
Del Rey had made the announcement about the performance on Twitter on Thursday:
While no official video of the performance has been released just yet, Billboard says that Lana sang a crowd-pleasing mix of songs from her repertoire, including LDR classics like "Video Games" and a solo version of "Yayo" on which she played the guitar herself. She closed out the night with a rendition of her newest track, "Love," off her forthcoming album (which still does not have an official release date). Here's a fan video of Del Rey performing "Love" for the first time live, last night:
Lana appeared at SXSW amidst rumors about the release of her fifth studio album. Images of what is likely fan-made album art have begun showing up on Tumblr and Reddit:
Not too much else is known about the upcoming body of work other than that it features production from Emile Haynie, Rick Nowels, and Benny Blanco, and that it will be "more socially aware" than her other works. Of the new album, Lana remarked:  "I started out thinking that the whole record was gonna have a sort of a '50s-'60s feeling, kind of some kind of Shangri-Las, early Joan Baez influences. But I don't know, as the climate kept on getting more heated politically, I found lyrically everything was just directed towards that. So because of that, the sound just got really updated, and I felt like it was more wanting to talk to the younger side of the audience that I have... It's kind of a global feeling."
Lana's kept her lips sealed about a release date for the forthcoming maudlin masterpiece during her live performance last night, despite fans begging for "one more song!" as she closed out.