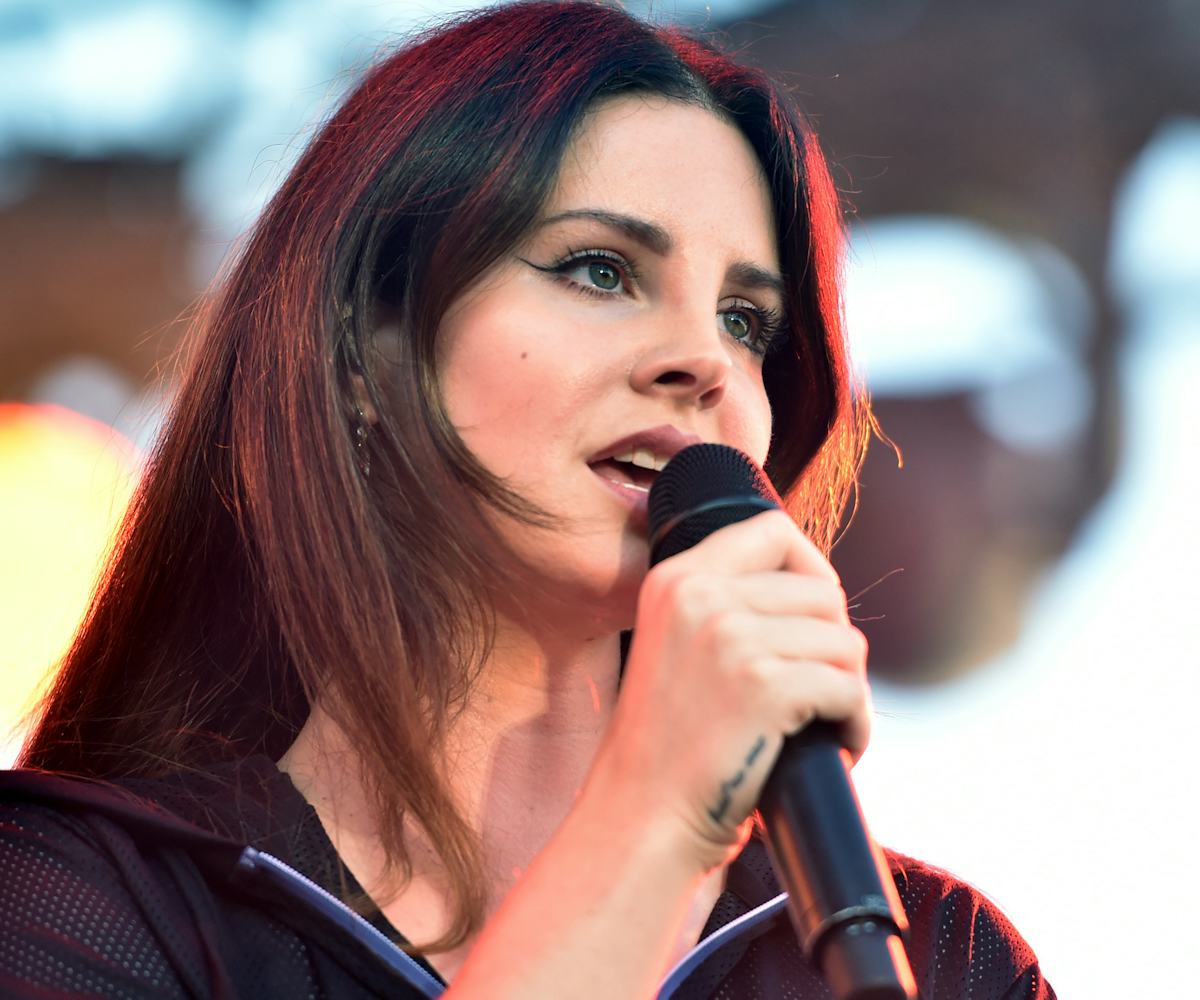 Photo by Alberto E Rodriguez/Getty Images
Lana Del Rey Teases "Sylvia Plath" Just In Time For Scorpio Season
Lana Del Rey peered into the depths of my Tumblr for her latest, teasing a song titled "Sylvia Plath" on Instagram. The singer posted a selfie video mouthing along to a snippet of the song off of her forthcoming album, Norman Fucking Rockwell, and it sounds like Lana summoned the lyrics from Plath herself. 
The contents of the teaser sound exactly like a poem from Plath's diaries, commenting on the exhausting nature of performing femininity: "Maybe I'd get less stressed if I was tested less like/ All of these debutantes/ Smiling for miles in pink dresses and high heels/ On white yachts." 
With Plath herself being a Scorpio, there's no better time to release the brooding track into the world, given that we're only three days into Scorpio season. As a Scorpio-rising and Plath aficionado, I'm quite certain that Lana was taking direct aim at the void that is my heart! Can't wait for its release, which has no specific date yet, so that I can binge listen to it in all its brooding, cynical glory.