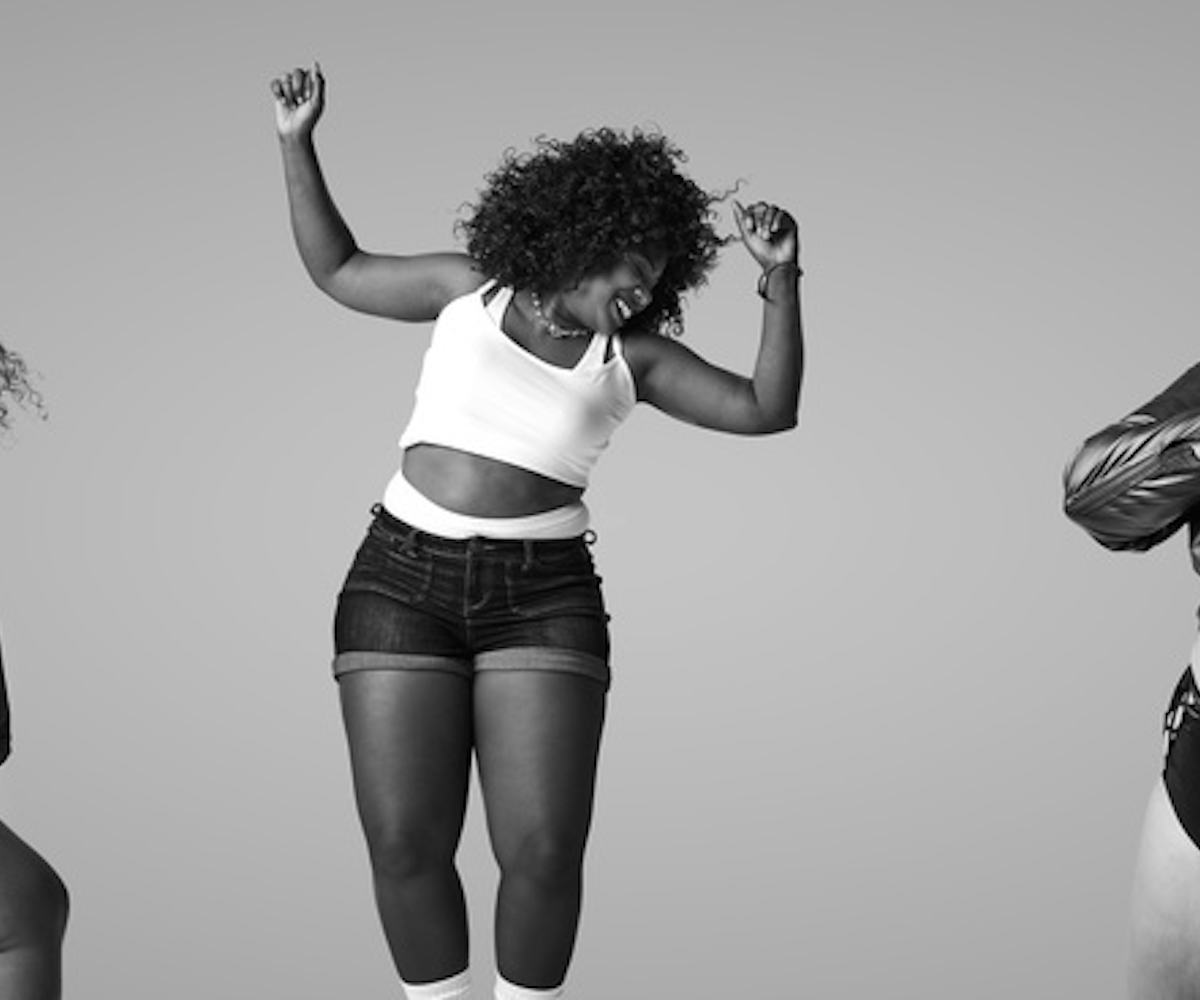 Photo courtesy of Lane Bryant
Lane Bryant Is Back With An Empowering New Campaign
#ThisBody is here to inspire
Over the past year, the clothing chain Lane Bryant has proved to be a powerful force in the world of plus size fashion. With each #ThisBody campaign, they continuously empower women everywhere—urging them to love themselves and bringing body positivity to the forefront.
Now, the brand is back with a new project, and this time, it's here to inspire. The campaign, appropriately titled Inspired by #ThisBody, is here to prove to you just how powerful the #ThisBody mantra is. Of course, they chose a badass group of females that break all of the rules to front the movement: singer and activist Lizzo; Ashlee Haze, poet and spoken word artist; and Pretty Big Movement, the dance company that's smashing dancer stereotypes. These women share their stories on their various journeys in life, and how they got to the empowered, confident, and loving the place they're in today.
Behind the scenes of Inspired by #ThisBody, photo courtesy of Lane Bryant
For Haze, it's about incorporating her body into work. "Many of my pieces speak to my experience growing up as a 'fat black girl from Chicago,' and I'm never apologetic about it," she told us. "I want every single person who hears my work to be comfortable in their bodies, as they are, because it has taken me a while to get comfortable in mine." For Letticia (Teece) Camacho of Pretty Big Movement, it's using her body as a means of expression. "My body is my art because I manipulate and articulate shapes in conjunction with music, traveling through space and time to show others that regardless of what you look like, with creativity in your soul, you can express yourself through dance," she says. "My body does not dictate nor limit my level of talent."
While each woman's story may be different, the underlying truth that loving yourself is what makes you powerful is apparent in each. "Our flaws are what separates us from one another, and what gives us the power to believe in ourselves," says Camacho.
Behind the scenes of Inspired by #ThisBody, photo courtesy of Lane Bryant
Head to LaneBryant.com to check see more from the campaign and to shop the shoot. Feeling especially inspired? Share your own story with the world on social media using the #ThisBody hashtag.