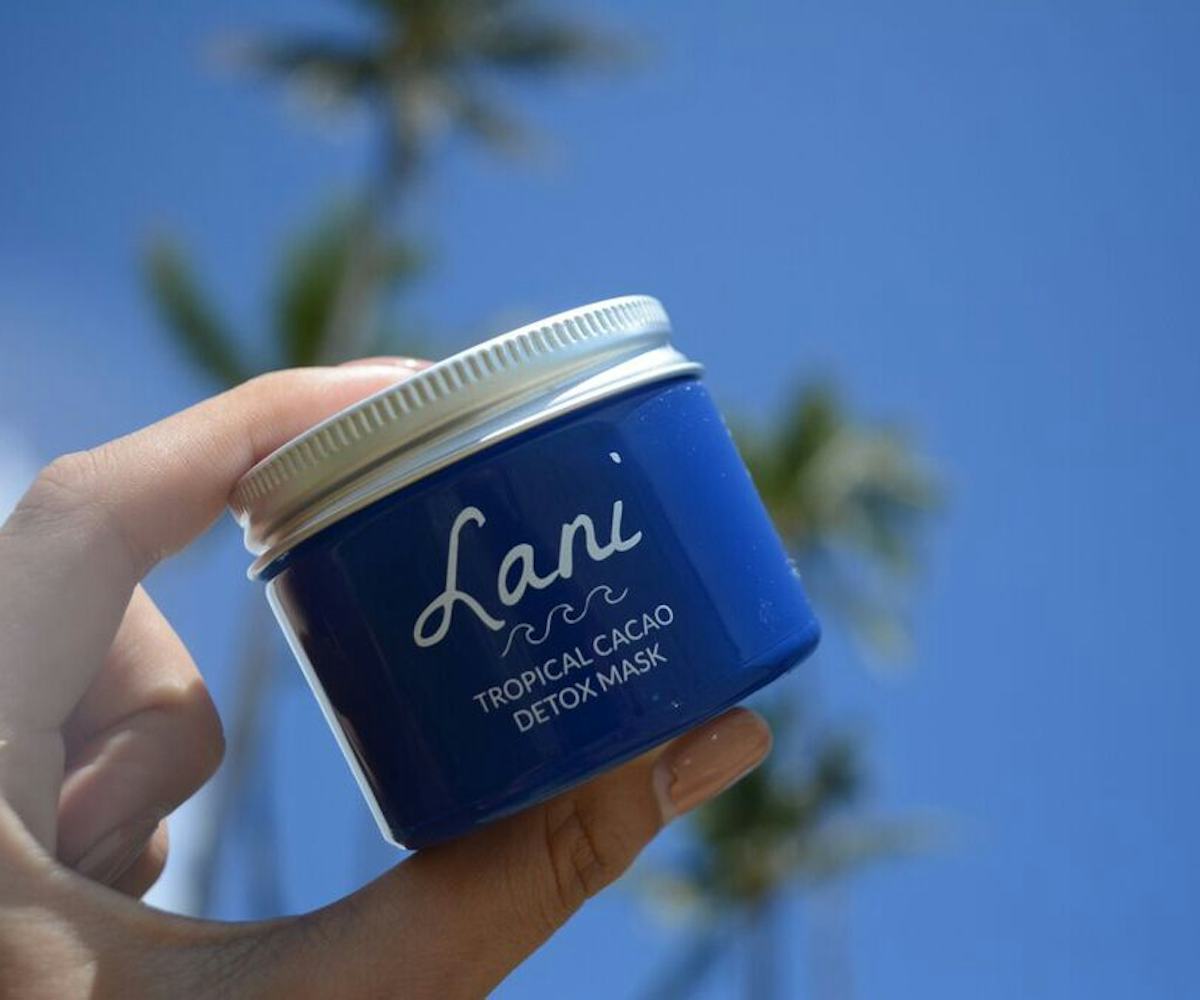 Photo courtesy of Lani
Indulge Without The Guilt With Lani's Tropical Cacao Detox Mask
This chocolate mousse mask made for your skin
I've finally found a way to satisfy my chocolate cravings while doing something that's actually good for my skin. Lani's Tropical Cacao Detox Mask, aka chocolate mousse for your skin, not only smells completely delicious but also it leaves my face looking brightened and refreshed (and full of moisture) almost instantly. Talk about a double dose of sweet!
If you aren't familiar, Lani is a U.K.-based hair- and skin-care line that focuses on tropical, natural, vegan, and cruelty-free products. Being that I am into all these things, I naturally had to try their entire product line. While I must say all of their products are incredible, the cacao mask is definitely the standout.
The powder formula requires just a bit of water, and—voilà—it magically turns into the fluffiest, most heavenly chocolate mousse-like consistency. With its mix of cacao powder and coconut milk powder, it smells like you're rubbing the richest chocolate brownie batter all over your face (and I mean this in the best way possible).
On top of smelling like my favorite dessert, the actual mask itself is pretty incredible. The yummy-smelling ingredients work hard to hydrate, nourish, and revitalize the skin, and not just to satisfy your sense of smell, while Australian clays deep clean your pores, drawing out toxins and absorbing excess oil. Aloe vera, turmeric, and vitamin C, also found in this miracle product, work to tone and brighten the skin.
I must warn you all, though: While it may smell and feel completely edible, the formula is mostly Australian kaolin and smectite clay, so I do suggest you refrain from licking your fingers the way you would with cake batter. 
You can make this mask your own for about $22—and literally revive your complexion in 20 minutes—at LoveLani.com.