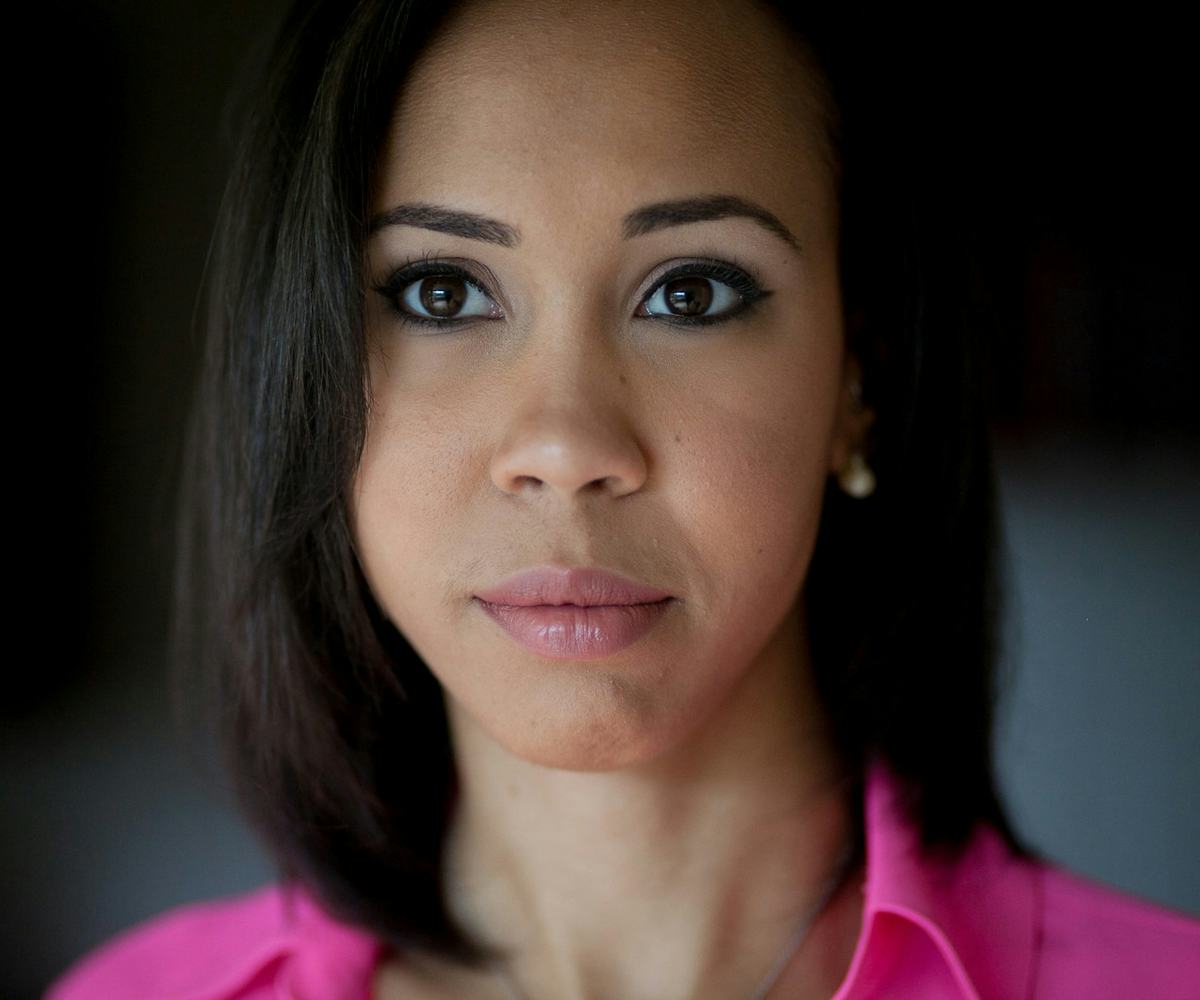 Photo via Jovelle Tamayo for BuzzFeed News
This Woman Was Arrested For Reporting Her Rape
after police encouraged her to report it
The majority of sexual assaults go unreported, because we live in a society where victims are often blamed instead of believed. Proving this point all too strongly, Buzzfeed News uncovered an case in which a rape survivor was encouraged to report her rape, and was subsequently arrested for filing an allegedly false report. 
As reported by Buzzfeed, Lara McLeod was 19 years old when she was raped by her older sister Hera's boyfriend, Joaquin. Hera, a high-powered consultant in Washington D.C., met Joaquin, a supposed aspiring musician, online. Together they had a son named Prince. Lara was not close to Joaquin, but because of his relationship with her sister, she agreed to see a concert with him two weeks after her sister gave birth. That night, Joaquin raped Lara and threatened her with a gun, telling her that that if she didn't have sex with him, she would be gang-raped by a group of men at an afterparty. He also lied to her, saying that Hera had given him permission to rape her sister. Afraid of causing familial issues, Lara kept initially kept silent, but eventually told her parents about the assault the next day. Her parents picked up Hera and newborn Prince from Hera and Joaquin's home immediately, and Lara got a phone call from the police, who asked her if what she told her parents was true, and telling her that she needed to come to the station for a formal interview.
But after a hasty investigation, the police concluded that Lara had not been raped, and that her sister Hera had obstructed justice by supposedly helping Lara to claim she was raped. Lara was arrested and Hera was charged with legal fees that wiped out her savings. But then things took an even darker turn. A custody battle over Prince revealed that Joaquin had lied about his name, age, and occupation; that he had been a person of interest in the deaths of his mother and his ex-girlfriend; that he was accused of child abuse by his older son; and that, on top of everything else, he ran an amateur porn site. Still, through lies and manipulation Joaquin was able to get unsupervised visits with Prince, and three months later, EMTs discovered Prince unconscious before he died at just 15 months old. Joaquin was eventually charged with capital murder.
Despite all that, it was Lara's reputation that was ruined. Slanderous articles were sent to friends and her ex-boyfriend saying that she had filed a false rape charge—all because the police were ineffective in their inspection of her rape, allowing their own beliefs to impair their judgment. "People say rape is serious and you should report it, but look at what happened to me," Lara told Buzzfeed. "I reported my rape and they told me it never happened."
The McLeods demanded that an investigation of how the police handled Lara's rape case be conducted, but as a whole, the police chief simply said that a few mistakes were made, but offered no consolation or promise to improve their handlings of similar cases. Moreover, the department still does not keep records of how many people it arrests for falsely reporting sexual assault. Two years after the case, two of the detectives involved had been promoted. 
It is difficult enough for survivors of sexual assault to come forward. But having their realities denied makes things even worse. We can only hope that our justice systems can improve to actually serve justice for those who deserve it.
Read the full story at Buzzfeed News.