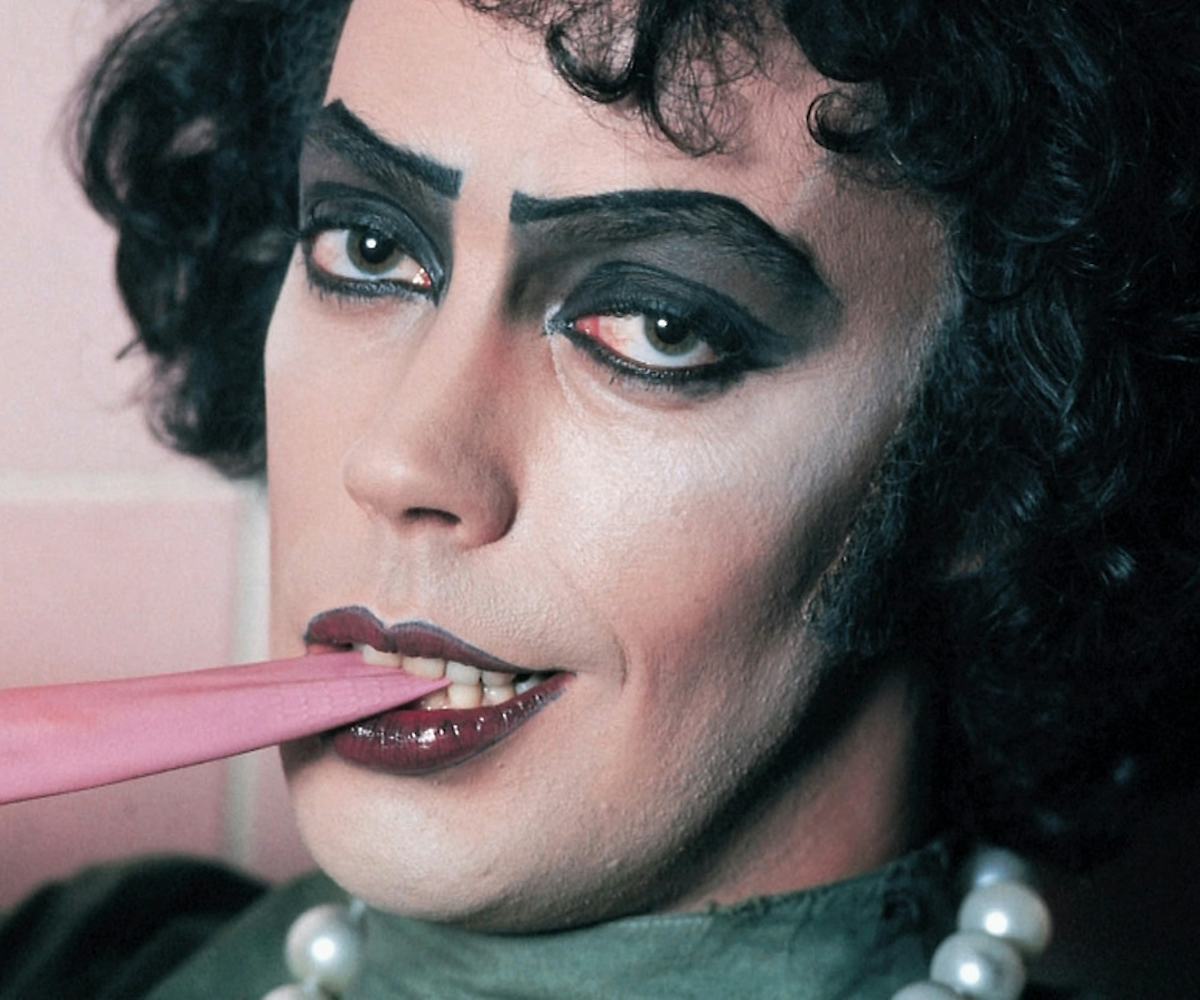 photo courtesy of Twentieth Century Fox
Laverne Cox Is Putting A New Spin On 'Rocky Horror Picture Show'
See her as Dr. Frank-N-Furter
When news of Fox's Rocky Horror Picture Show revival first made its way into public knowledge last April, it was met with a mixed bag of outrage and excitement. Those of us who fostered a close connection to the cult classic took each bit of news with a healthy dose of skepticism, and when Laverne Cox was revealed to be the new Dr. Frank-N-Furter it seemed like we could all relax just a little. Surely Cox, being the ball of light, energy, and wisdom that she is, would take care to not only honor the original film, but also find new ways to bring the film's themes of individuality, acceptance, and weirdness to life. Now, the actress and trans activist is revealing details about her character and the remake, and we have to say that it sounds all the more promising.
Speaking to Entertainment Weekly, who also shared the first public on-set photo, Cox spoke about Dr. Frank-N-Furter's new look, designed by Tony winner William Ivey Long. "We were on set and a reporter saw me and said I looked like the love child of Grace Jones and David Bowie. I said 'That's exactly right.' I think we mix up the look more than they did in the original," she said. "It's inspired by the original but it's really our own take. It's way more elaborate and couture. [Director] Kenny Ortega had this vision that Frank was at this old theater and found these old burlesque costumes and is, like, using them and wearing them now but has altered them a bit."
While she didn't speak about the film's script, which was previously reported to be from the 1973 pre-film adaptation play by Jim Sharman and Richard O'Brien, or the importance of having a trans actress play the character from Transsexual, Transylvania, Cox did speak about how the role has made her embrace her musicality as a trans woman. "When I started training again last year, I started working my chest voice," she said. "As a trans woman with a low voice, I had been so afraid of those low tones. This is a character where it's absolutely appropriate that I sing in the base baritone register that I have. What's also fun is playing with those higher notes in my register too. This is sort of my professional singing debut. But it's been wonderful claiming my chest voice. It's been really healing."
While it still is disappointing that Hollywood is funding remakes for the sheer profitability of them (as we've written before, whether or not the remake is any good, audiences will tune in simply because they recognize the name), we're feeling a little more comfortable with the idea of this particular one.