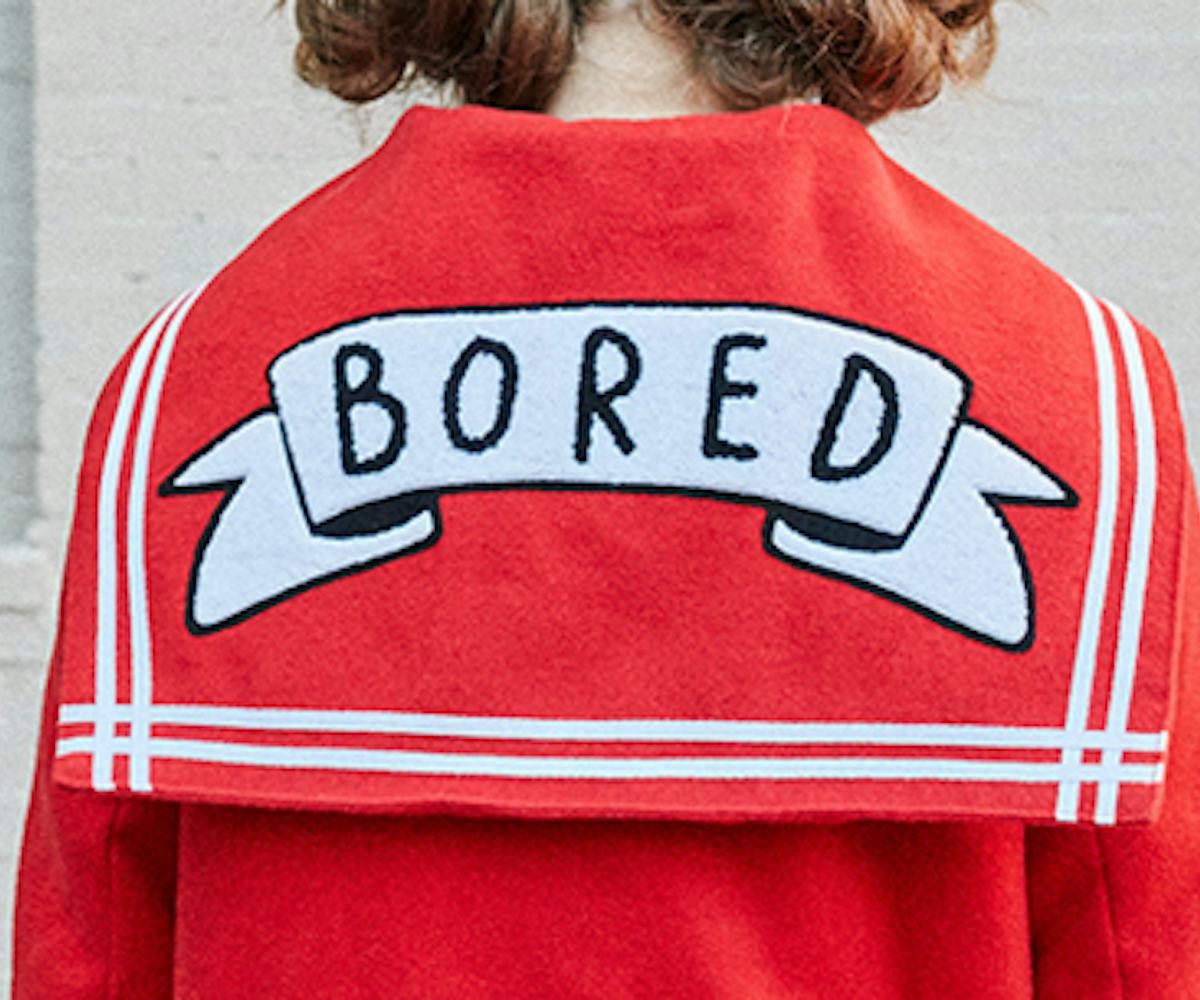 All photos by Ben Rayner
Lazy Oaf's Autumn/Winter 2016 Collection Is An Arty Party
Get a first look at it here
It's starting to get a little chilly in the Northern Hemisphere, which means one thing: It's time to start shopping for new fall and winter staples before the good ones inevitably sell out. Luckily, Lazy Oaf has decided to bless us with an exclusive preview of their Fall/Winter Arty Party collection before it drops on September 8, so you can sneak a peek at what you will surely be buying. Get your list down now so you can shop quickly and efficiently.
Arty Party completely lives up to its name with multicolor splattered shirts and scribbles on jackets. There's a cute shirt that reads "bad habits" in refrigerator magnet-esque letters, reinstating that even though this collection may be arts and crafts themed, it is definitely made for adults. Hands down, though, our favorite item has to be the adorable cat sweater.
In order to help you stay on budget—because let's face it, this won't be the only fall collection you'll be drooling over—we do have a rough price list for you; tees start at $40, dresses start at $95, and jackets ring up around $215. For clothes this eye-catching, that's a total steal. 
Take a glance at the collection's dreamy lookbook, below.