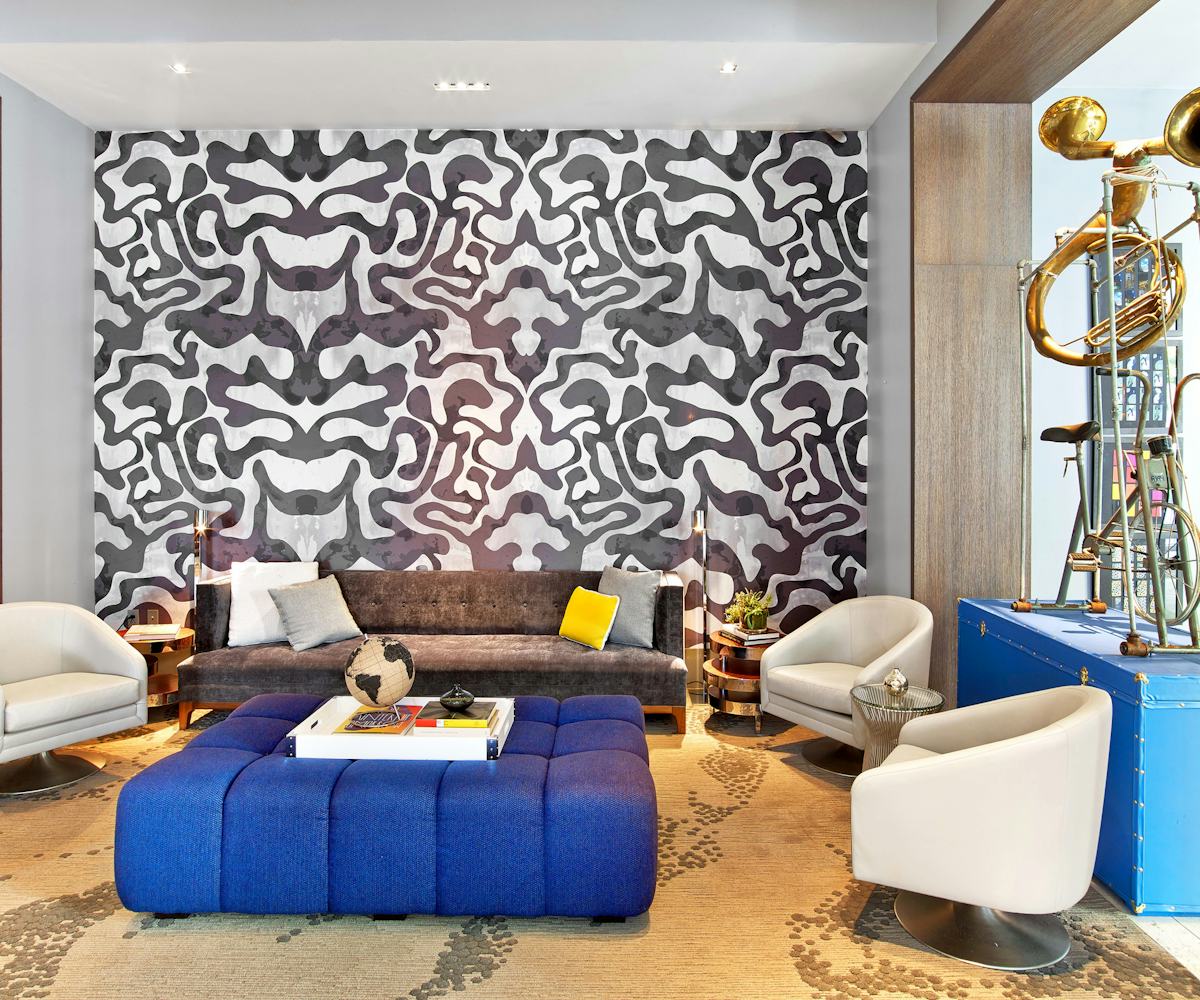 Le Méridien New Orleans Is a Gateway Into the City's Art Scene
Most hotels exist as separate worlds unto themselves, blank slates that are disconnected from the cities they exist in. They're committed to reflecting a brand identity above all else. But for the stylish Le Méridien hotel chain, the individual city is an essential part of its DNA. This is particularly true for Le Méridien New Orleans, a newish outpost of the Parisian-born chain that uses the Big Easy's unique charms and idiosyncrasies as its guiding light. Specifically, Le Méridien NOLA wants to help its guests unlock the Crescent City through one of its best-kept secrets: the thriving art scene.
New Orleans is internationally renowned for its beads, brassy jazz, and cajun cooking, but the city is also home to a proud art community, the nucleus of which is its Contemporary Arts Center. Through its UNLOCK ART program, Le Méridien New Orleans grants its guests complimentary access to the CAC, as well as the New Orleans Museum of Art, and the more regional Ogden Museum of Southern Art, which was established in 2003.
Basically, all guests have to do is present their UNLOCK ART pass—which can be found in each room—to the corresponding institution, and be exposed to a side of New Orleans you won't find on a postcard. The New Orleans Museum of Art (NOMA for short) was established in 1911, making it the oldest fine arts museum in the city, and features a permanent collection dotted with names like Picasso, Pollock, Gaugin, and Matisse. The Ogden, located in the city's business district, features the largest collection of Southern art on the planet. As for the CAC, it's less of a straightforward museum and more of a cultural hub that features year-round performances, events, and lectures that surround its exhibitions.
But Le Méridien's focus on art goes beyond the UNLOCK ART initiative. The keycards themselves were created by LM 100, a collective of international creatives assembled by Le Méridien with a mission to transform the hotels into dynamic and striking cultural locales (Le Méridien refers to its lobby as a hub). That's why the design flourishes are not limited to the keycards. All over the hotel, visitors will be spot art and patterns inspired by New Orleans. New York-based design firm Meyer Davis was recruited to take iconic New Orleans signifiers—from Mardi Gras parade routes to Louis Armstrong quotes—and incorporate them into designs across the hotel. The result feels both contemporary and historic, just like New Orleans itself.