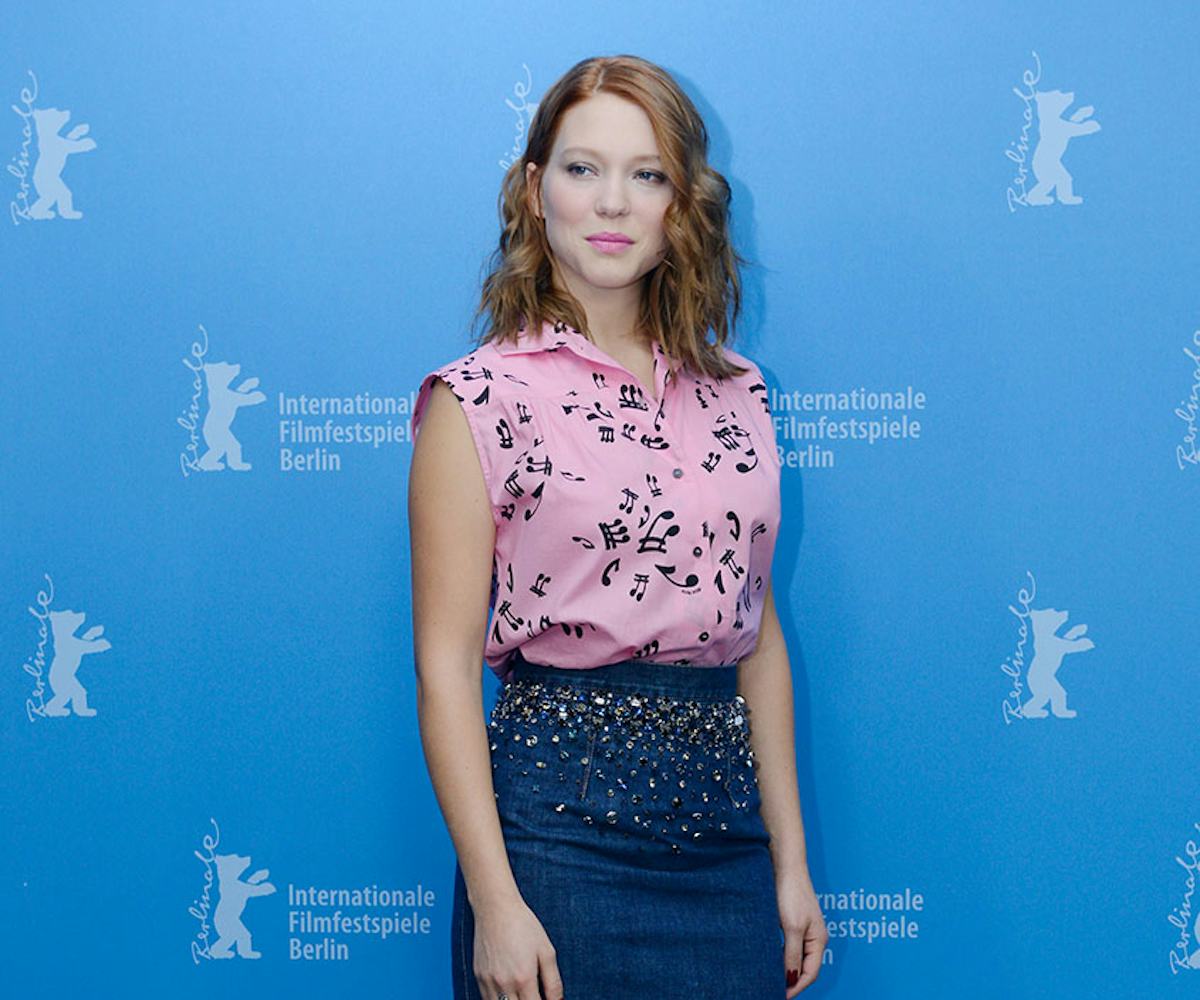 photo by getty images
starmaps: the denim miniskirt
why lea seydoux's short skirt is the bomb.com.
There are a lot of reasons we're feeling the comeback of the denim miniskirt, and Lea Seydoux' spring-y Miu Miu outfit is just one of them. 
Among the other reasons are the return of '90s-influeced style (ahem, #normcore), the need to have even more denim separates in our closets, and the realization that a denim mini is just as fun to romp around in as some cutoffs. But, not just any miniskirt will fulfill out summertime needs. We're taking a note from Seydoux and hunting for the coolest unconventional minis, from ones adorned with rhinestones (like hers) to ruffled, flared, ripped, and dyed ones that are more rad-babe-in-2014 and less reality-TV-star-in-2004. 
Find our favorites in the gallery and get ready to re-embrace your fave '90s trend. 
Blugirl Follies Rhinestone Denim Skirt -- $128
Nasty Gal Rhinestone Denim Skirt -- $68
Asos A-Line Denim Skirt -- $37.64
Topshop Moto Ruffle Denim Skirt -- $68