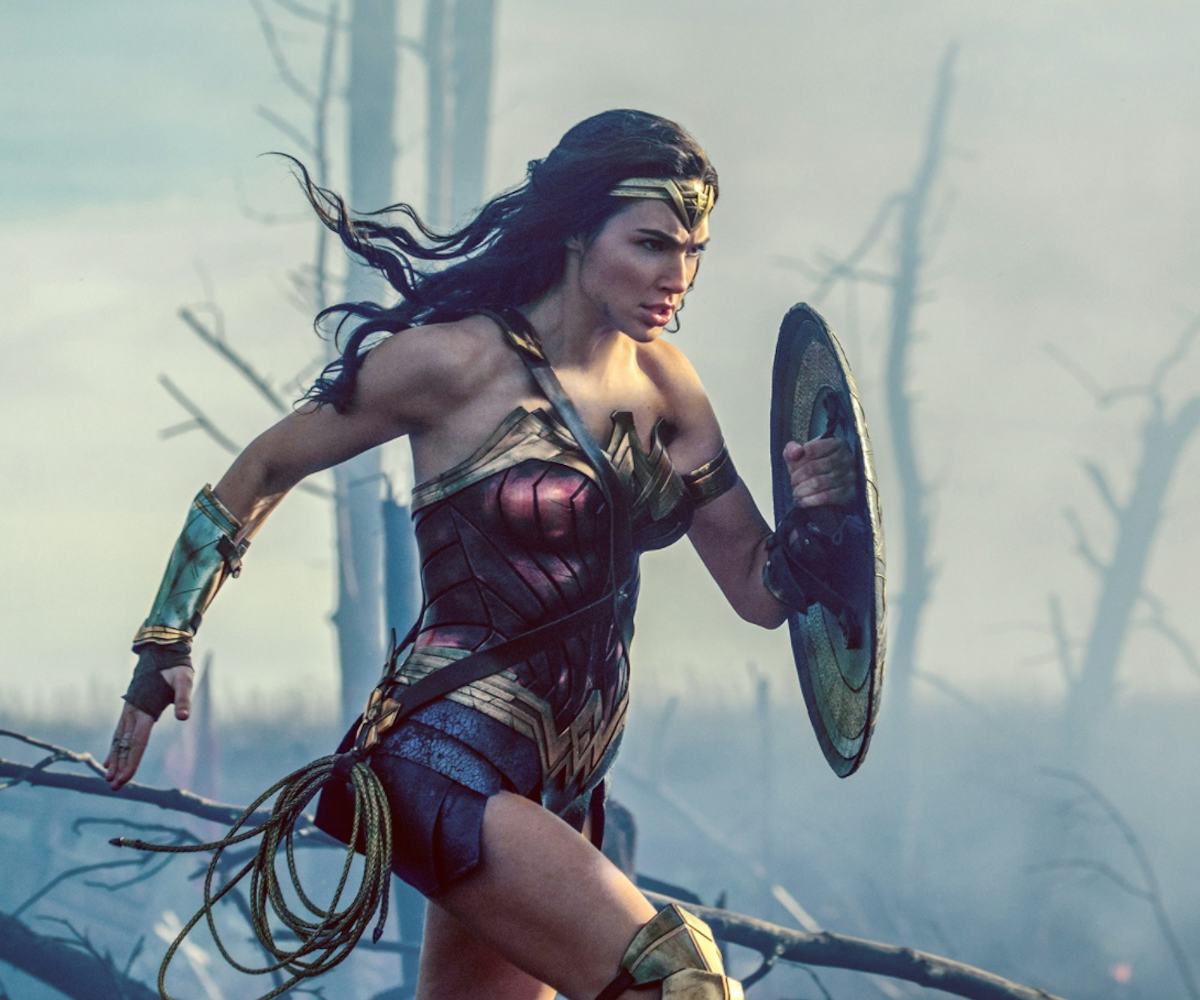 Image via Warner Bros
Lebanon Bans 'Wonder Woman' Because The Lead Actress Is Israeli
The announcement came just hours before the premiere
Just two hours before the new Wonder Woman premiered in Lebanon, the government banned the film from theaters, according to Variety. A group called the Campaign to Boycott Supporters of Israel-Lebanon pressured the government to ban the movie on the basis that the lead actress, Gal Gadot, is Israeli, and Lebanon has been officially at war with Israel for decades. 
On the Campaign to Boycott Supporters of Israel-Lebanon Facebook page, the group claimed that Gadot was a soldier in the Israeli army and praised Israel's military actions during the 2014 war in Gaza.
A six-member committee from the Ministry of Economy made the final call to ban the film, despite the fact that it had already gone through Lebanon's censorship process. Lebanon's Grand Cinemas
. 
Some Lebanese fans were allowed to watch a sneak preview of Wonder Woman the Tuesday before the premiere, but now they won't be able to see the film in its entirety. 
While Lebanon has a law that encourages boycotts of Israeli products, the ban is unusual, given that this same group attempted to persuade the Lebanese government to ban Batman v. Superman, in which Gadot also stars, but were unsuccessful. Also, other films starring Gadot, like Fast & Furious 6, Triple 9, and Knight & Day, were allowed to show in the country and were box office hits. 
Understandably, the ban angered a lot of movie-goers, including popular Lebanese blogger Elie Fares. "Can you also ban Facebook, WhatsApp, Instagram, Viber, Starbucks, all smartphones and laptops?" he tweeted.
Cairo-based film analyst Alaa Karkouti called the ban "really out of order," saying that it's "not about content," because the movie has nothing to do with Israel or politics. "If this is Lebanon's policy, then Lebanon should also stop participating in international film festivals where Israeli films are shown," he said. 
Wonder Woman might be banned, but that hasn't stopped Lebanese fans from watching films before. In 2013, according to Variety, when a film shot in Israel, The Attack, was banned, it was "massively pirated across Lebanon," the film's Middle East distributor Gianluca Chakra said. "Did they actually stop people from watching the film? Absolutely not."