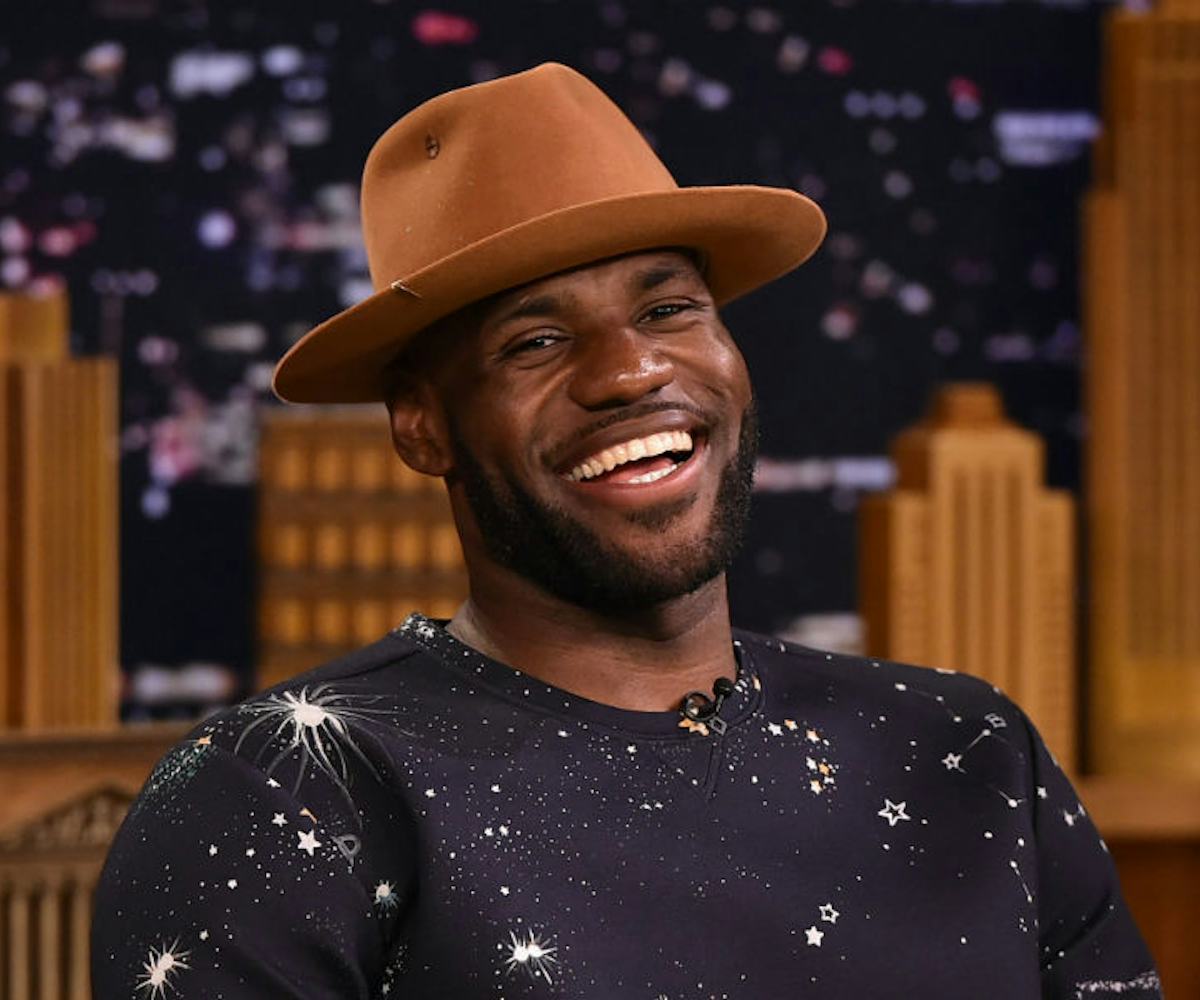 Photo by Theo Wargo/NBC/Getty Images for 'The Tonight Show Starring Jimmy Fallon.'
LeBron James' New Sneaker Is Inspired By Strong Black Women
LeBron James has just come out with a new Nike sneaker in collaboration with Harlem's Fashion Row, an organization that "provides a voice for multicultural designers." This is the first basketball shoe he's designed that's not specifically for men; instead, he decided to dedicate it to powerful black women.
The basketball player revealed the HFR x LeBron 16 shoe last night during Harlem's Fashion Row's annual dinner and awards ceremony. He collaborated with HFR designers Kimberly Goldson, Fe Noel, and Undra Duncan and, according to Vogue, the team set out to "create a sneaker that emphasized his belief in the power of the strong African-American woman." The shoe itself includes hints of gold, a 3-D image of a lion on the heel, and, on the inside of the sole, features the words "strength," "courage," "loyalty," and "dignity." The leather ankle strap can also be removed and worn as a choker or bracelet.
"I believe that African-American women are some of the strongest people on earth," James told Vogue. "I want women to know that they are recognized, that there are people who appreciate them and know that they are facing odds that others are not having to face. In spite of those odds, I want them to know that they can succeed and create the positive change that we need more of right now."
James also took to his Instagram stories to highlight some of those strong women. They include athletes like Serena Williams and Simone Biles, but also, adorably, his wife Savannah James and daughter Zhuri James. This, combined with the public school James opened up in his hometown of Akron, Ohio, might just be enough to turn us into sports fans.