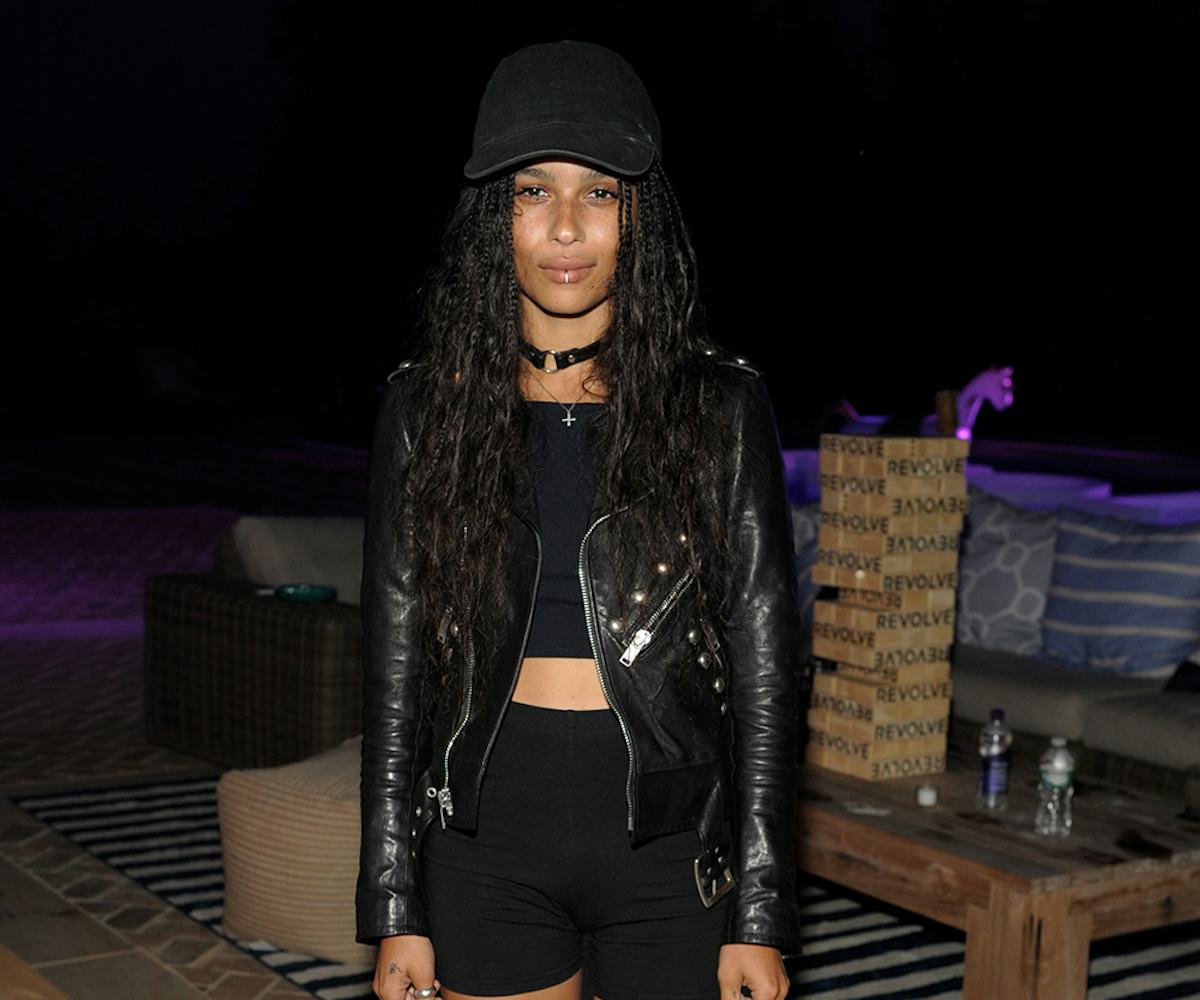 Photo by Matthew Eisman/Getty Images
Is leg jewelry a thing?
We have no idea how to feel about it.
Our August cover girl, Zoë Kravitz, was spotted wearing some very interesting jewelry—on her legs, of all places. But we're a little puzzled as to if this will really become a trend. Everyone's gams are different sizes, so to fit jewelry for legs could be hard, unlike a body chain, or any other piece of conventional jewelry. Make no mistake, this is no ankle bracelet or casual toe ring. Should this begin trending, would leg jewelry be strictly acceptable only for Coachella, or is it something that might stick around all summer? We can't tell quite yet, since there are only a couple of options to shop on the mass market (an IVI thigh cuff and a River Island leg harness). We'll leave it up to you to figure out if you want this to be a trend.