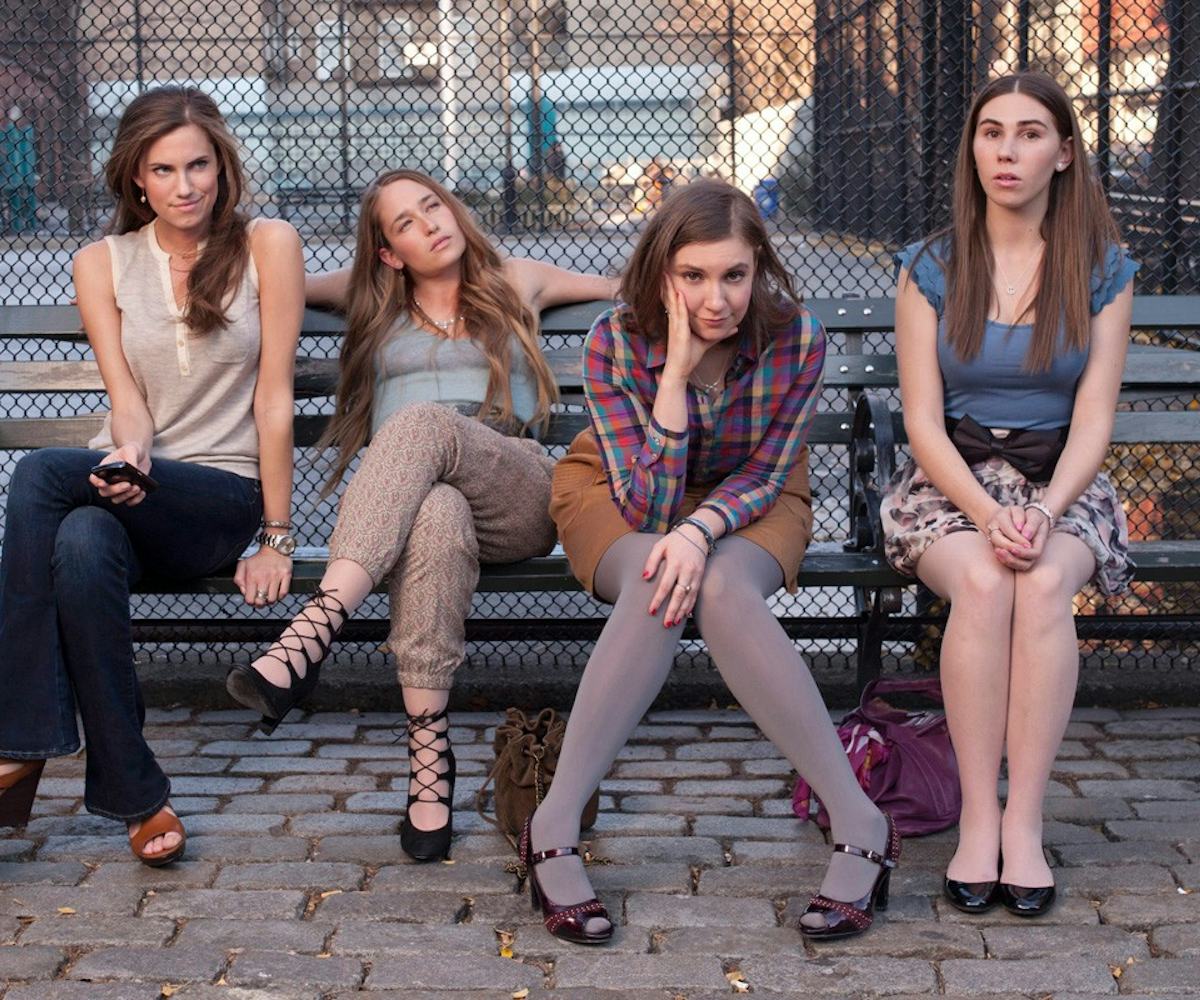 the 10 best life lessons from lena dunham
in honor of her birthday!
by liza darwin, research by jannah berkley
Happy birthday, Lena Dunham! The actress, writer, director, and coolest multi-hyphenate around turns 28 today, and we've got absolutely zero doubt that she'll be celebrating big. (She did plan Hannah's epic birthday party this season of Girls, after all....).
Somehow, between capturing millennial existential crises perfectly in Tiny Furniture and Girls, nailing her SNL hosting duties, and writing a book, the filmmaker also managed to impart some awesome lessons along the way--and there's no better time than now to get schooled in the Lena Dunham way of life. From breakups to dog adoption to rocking yellow mesh tank tops with carefree abandon, check out the best tips here! 
1. She made us all feel better about now knowing what we wanted to do after we graduated.
2. She reminded us of the amazingness of Robyn.
3. She introduced us to our new favorite artist Valfre. 
4. She demonstrated how to be a kickass SNL host.
5. She informed us that it is never too early for great literature. (Lolita at 9 years old? No biggie). And, alternatively, that you can never be too old for Eloise.
6. She directed us on how to deal with a breakup through a hilarious music video.
7. She demonstrated how make hilarious music puns. And again. 
8. She reminded us not to assume all emails are spam (or else Girls might not have been a thing!).
9. She managed to articulate exactly how it feels to yearn for a dog--and everything that comes once you eventually bite the bullet and get one. (Shoutout to Lamby!)
10. She confronts her haters head on, she doesn't care what others think, and she gives us a voice of a generation.