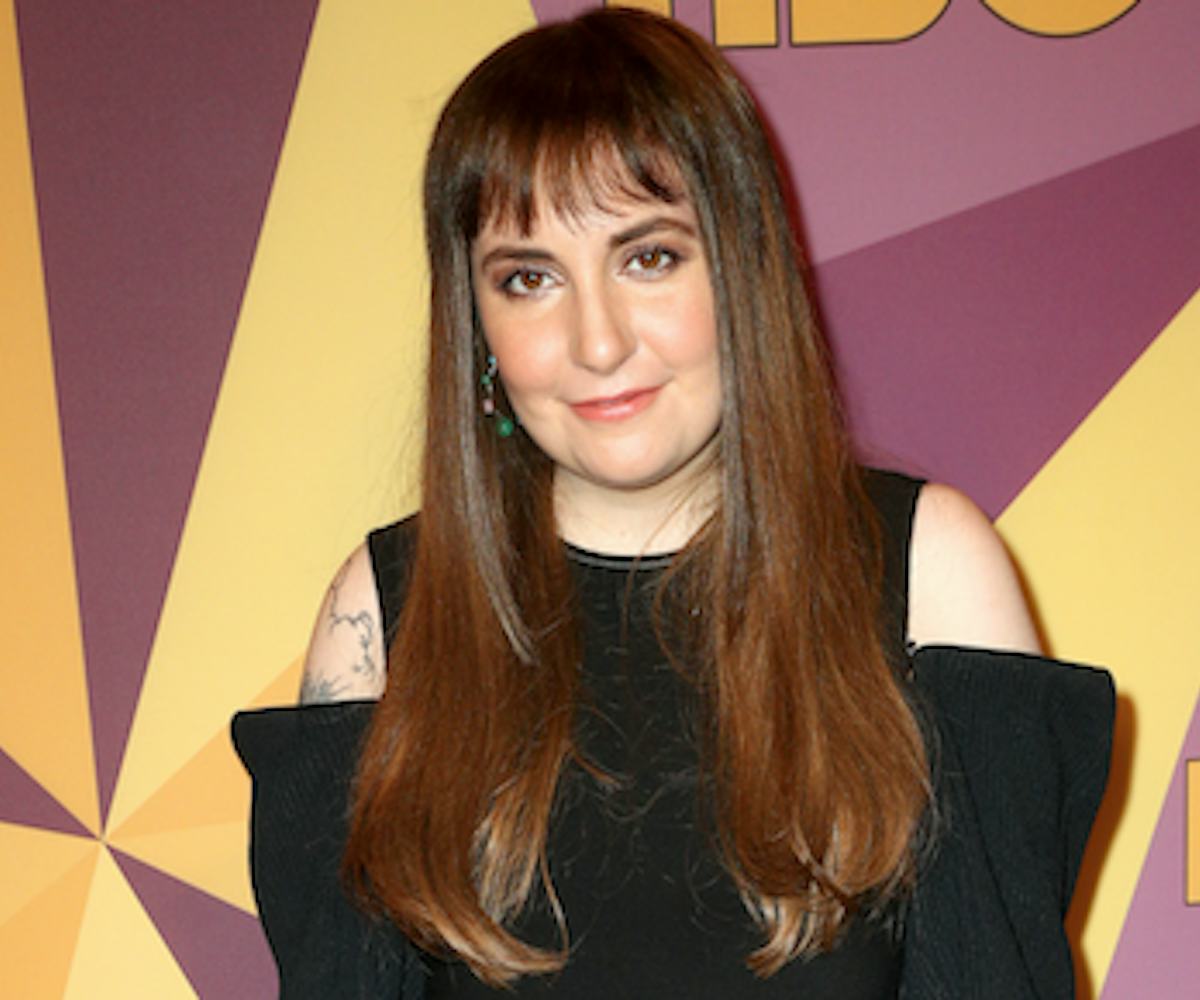 Photo by Frederick M. Brown/ Getty Images
Lena Dunham Says She Feels "Joyous" And "Free" After Gaining Weight
"As I type I can feel my back fat rolling up under my shoulder blades"
Lena Dunham is sharing an important message of body positivity.
The Girls creator and star took to Instagram to share before and after photos of herself, stating that she feels "free," "happy," and "joyous" after gaining weight recently. She also reflected on the photo when she was thinner, stating that she was "sick in the tissue and in the head and subsisting only on small amounts of sugar, tons of caffeine and a purse pharmacy."
"On the right: 162 pounds, happy, joyous, & free, complimented only by people that matter for reasons that matter, subsisting on a steady flow of fun/healthy snacks and apps and entrees, strong from lifting dogs and spirits," she wrote. She also mentioned that, though she sometimes looks at her before photo "longingly," she remembers "impossible pain that brought me there and onto my proverbial knees." 
Her uplifting message comes months after she revealed that she had a hysterectomy following her painful years-long battle with endometriosis. "My ovary has settled in on the muscles around the sacral nerves in my back that allow us to walk," she wrote in Vogue of the experience. "The only beautiful detail is that the organ—which is meant to be shaped like a light bulb—was shaped like a heart."
You can see Dunham's post in full, below.