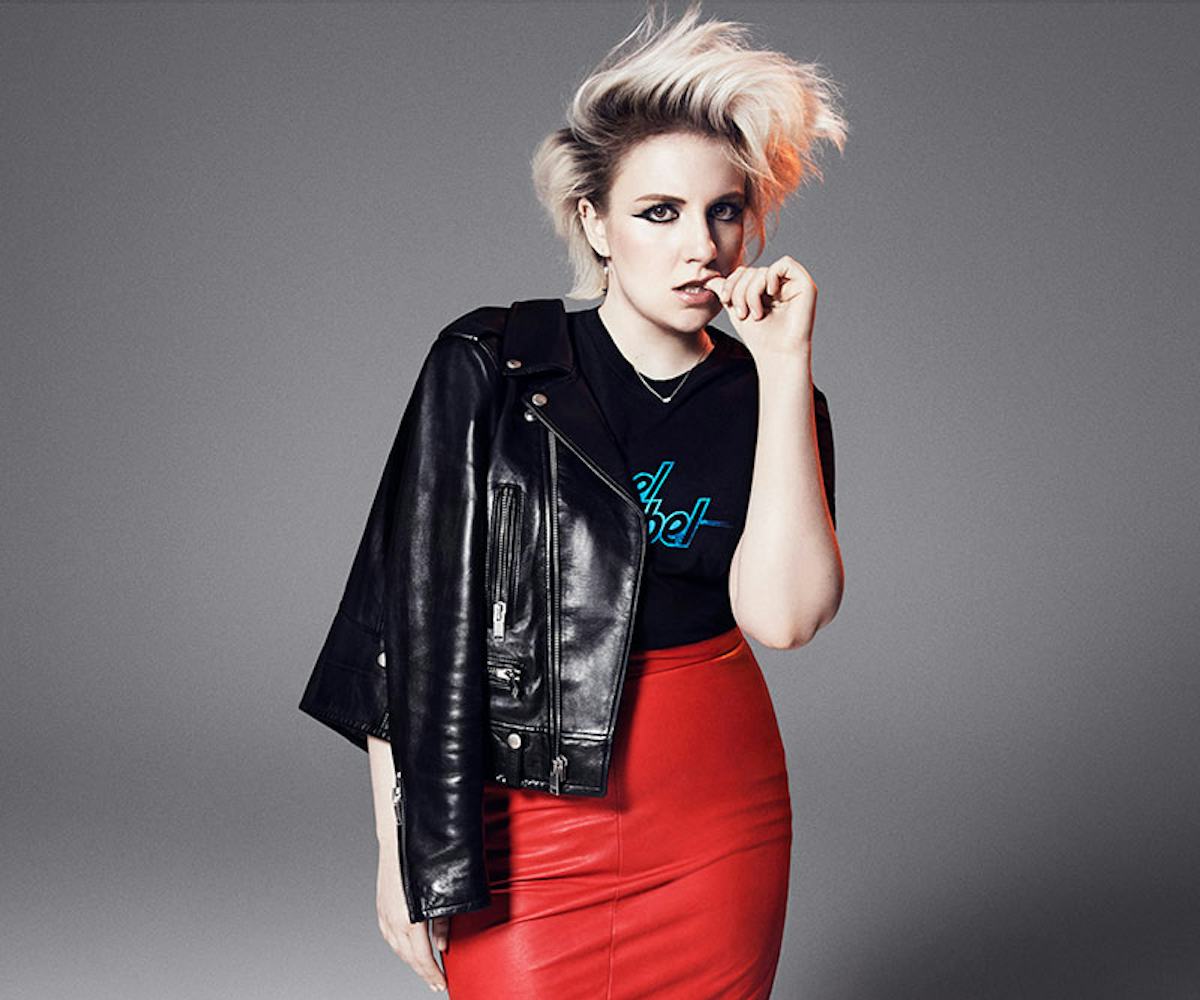 photo by paola kudacki, courtesy of elle
lena dunham lands an elle cover
Lena Dunham is on the cover of Elle's February issue, marking a pivotal moment in her whirlwind career. When Tiny Furniture hit the SXSW circuit in 2010, she was called a lot of things: one of the greatest young voices, a "keen writer," and "boundary-less in a way that is a little T.M.I. in life but has its dangerous thrills in narrative art." Call it the popping of the indie film bubble or what-have-you, but along with a HBO contract and the widespread international broadcasting of Girls (and a very controversial pilot sex scene) came an extraordinary amount of spiteful criticism—of her body, her acting skills, her tendency to walk the line between what is considered "respectable" and what is considered "obscene," and the young, often-embarrassingly relatable egotism her writing explores.
Then, this past year, the 28-year-old released her memoir Not That Kind of Girl. The book was revered by critics and what seemed like the general public alike, until conservative news organization National Review claimed that she abused her younger sister; latching onto the passages where Dunham admitted that when she was young, she masturbated in the same bed as her sleeping sister and gave her candy in exchange for kisses. (By the way, the writer ignored the chapter where Dunham revealed that she was raped during her time at Oberlin College.) And then the internet—which has its fair share of trolls and people who only read the most click-bait headlines—latched onto the aforementioned writer's interpretation, despite the fact that multiple child psychologists have publicly said that this type of behavior is extremely normal and harmless and, most importantly, her sister Grace does not identify herself as a victim.
Luckily, though, the Girls star has learned to ignore her haters to some degree. In her Elle February Women In TV Issue cover story, Dunham says, "I realized early on that I was not going to be able to have a comfortable relationship with celebrity if I didn't feel like I was using it to talk about things that were important to me. It was always going to make me feel gross, for lack of a better word. I was like, 'Oh, this attention is something I'm going to figure out how to use in a way that feels productive, healthy, and smart. And not just like as an excuse to collect handbags.' Although," she pauses, "I love handbags."
Hopefully this year, people will begin to focus on her wit, talent, and drive again. After all, it's a huge deal that a young, feminist woman has managed to create three feature films, write a memoir, and write, star, and direct in an HBO show. And whether or not her trolls will be watching, we'll definitely be tuning in to the fourth season premiere of Girls this Sunday. And we suggest you do the same.
Elle's Women In TV issue hits newsstands on January 13, with the full story. Until then, join us as we try to figure out how to get our hair to do that magical bird's nest thing that Lena's is doing in the gallery above. 
Related Articles
Lena Dunham Pens An Essay On The Importance Of Believing Rape Survivors
The Best Dressed Girls At The 'Girls' Season 4 Premiere