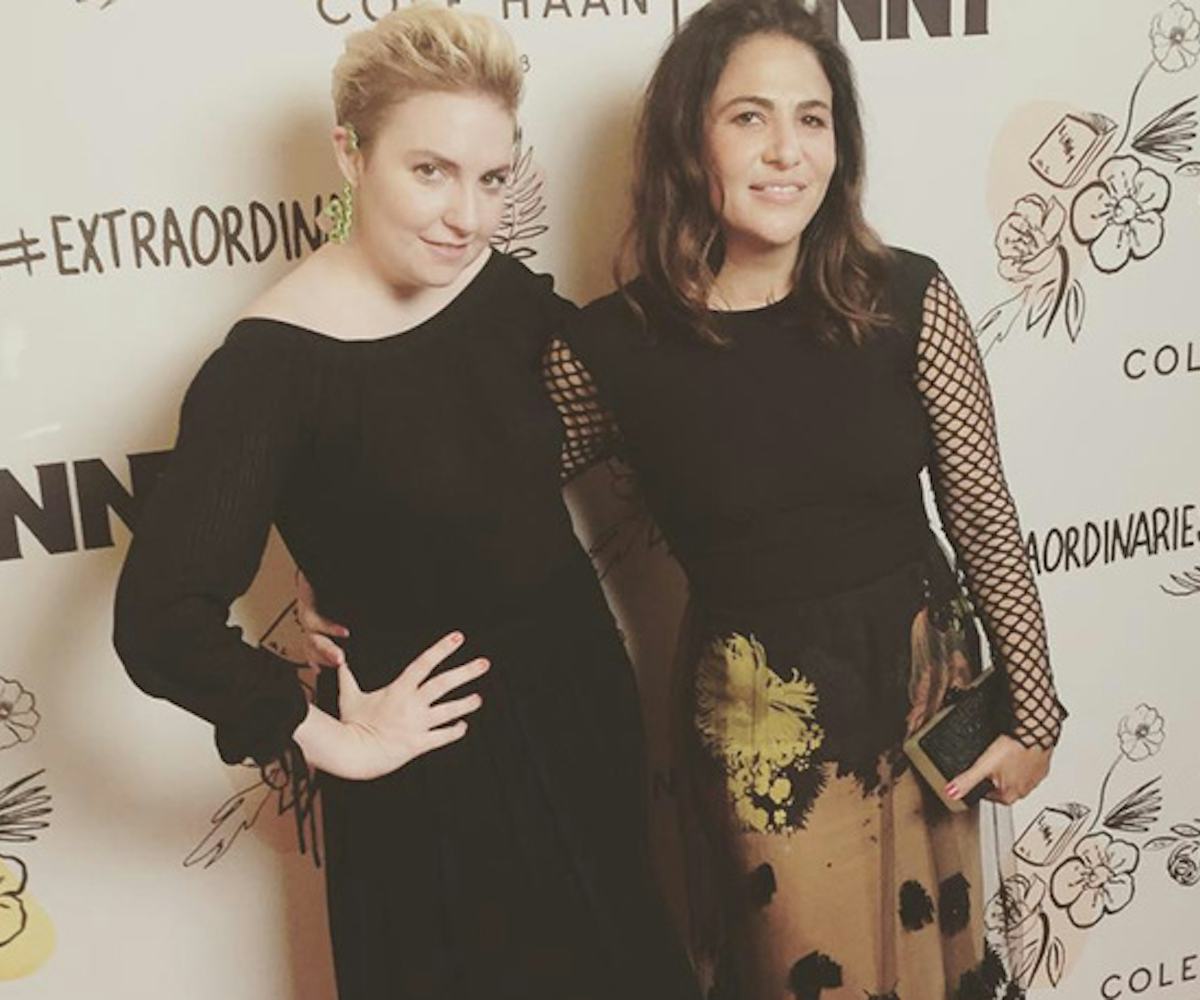 Image via Instagram/JenniKonner
Lena Dunham And Jenni Konner Are Working On A New Show
Get ready for "more awkward situations."
HBO's Girls came to an end this year, but show runners Lena Dunham and Jenni Konner are already working on another series. "We're back in business," Dunham told reporters. She didn't give away any specifics about the project, but said, "you'll definitely see some more awkward situations and people showing their darker selves."
Dunham and Konner broke the news while celebrating the two-year anniversary of their newsletter Lenny Letter in New York City. The newsletter has resulted in an imprint at Random House, which published its first book, Sour Heart by Jenny Zhang, this summer, a series of live variety shows, and will soon become an HBO documentary series. 
"We're feeling lucky and busy," Dunham told People.
"It has been weird and kind of hard to get out of bed," Konner said of wrapping Girls, "but Lenny helps us through that and we're now working on a new show."
Konner and Dunham also produced a short film, Tokyo Project, which will air on HBO this fall. 
While they wouldn't give away a lot of information, Dunham said all of the projects are very different from each other. So we can only assume this next show won't be set in Brooklyn.