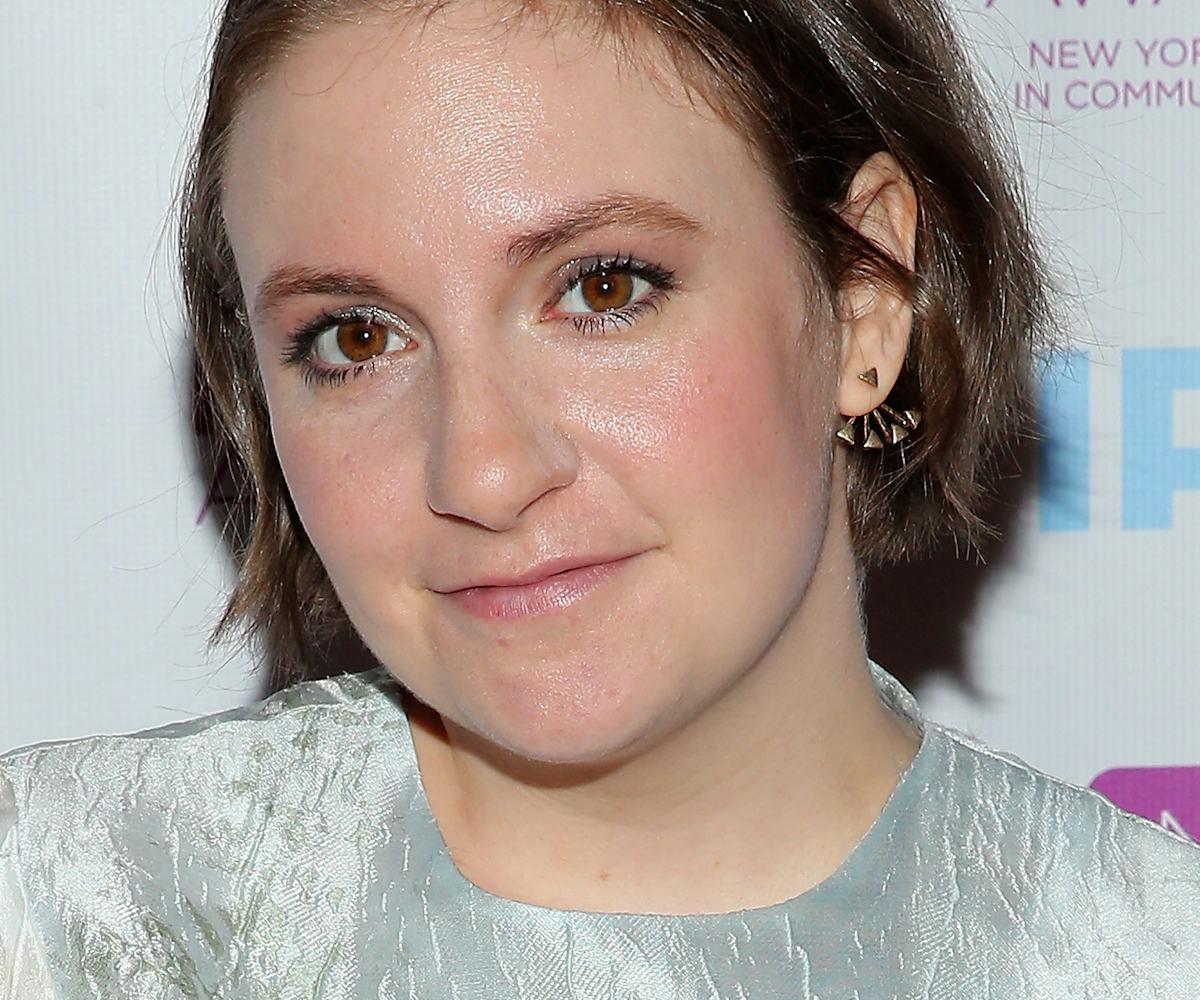 Photo by Jemal Countess / Getty images
Lena Dunham Thinks Kanye West's "Famous" Music Video is "Sickening"
"It makes me feel sad and unsafe"
Lena Dunham is speaking out against Kanye West's controversial "Famous" music video, which features a dozen celebrities lying in bed next one another completely nude. "The 'Famous' video is one of the more disturbing 'artistic' efforts in recent memory," Dunham wrote on Facebook. "Now I have to see the prone, unconscious, waxy bodies of famous women, twisted like they've been drugged and chucked aside at a rager? It gives me such a sickening sense of dis-ease."
After West debuted the video over the weekend at The Forum in Inglewood, California, it sparked an immediate debate online for its questionable depiction of Rihanna, George W. Bush, Donald Trump, Bill Cosby, Anna Wintour, Chris Brown, Ray J, Amber Rose, Caitlyn Jenner, Kim Kardashian, and West himself. Taylor Swift, who's also mentioned in the song's now infamous lyric, "I feel like me and Taylor might still have sex / Why? I made that bitch famous," is also shown nude, which no doubt made Dunham—who's a good friend of Swift's—even more irate.
Dunham made sure to address the fact that it's not the video's nudity that she objects to, but the seedy way in which the nudity is portrayed. "I know that art's job is to make us think in ways that aren't always tidy or comfortable," Dunham explained. "But this feels different… [S]eeing a woman I love like Taylor Swift (fuck that one hurt to look at, I couldn't look), a woman I admire like Rihanna or Anna, reduced to a pair of waxy breasts made by some special effects guy in the Valley, it makes me feel sad and unsafe and worried for the teenage girls who watch this and may not understand that grainy roving camera as the stuff of snuff films."
Dunham also made it clear that she's usually a fan of West's, calling him "cool," and noting that she waits "with bated breath" for what he'll do next. "Make a statement on fame and privacy and the Illuminati or whatever is on your mind!" she went on. "But I can't watch it, don't want to watch it, if it feels informed and inspired by the aspects of our culture that make women feel unsafe even in their own beds, in their own bodies."
The "Famous" music video is currently available to stream on Tidal. Read the rest of Dunham's statement here.