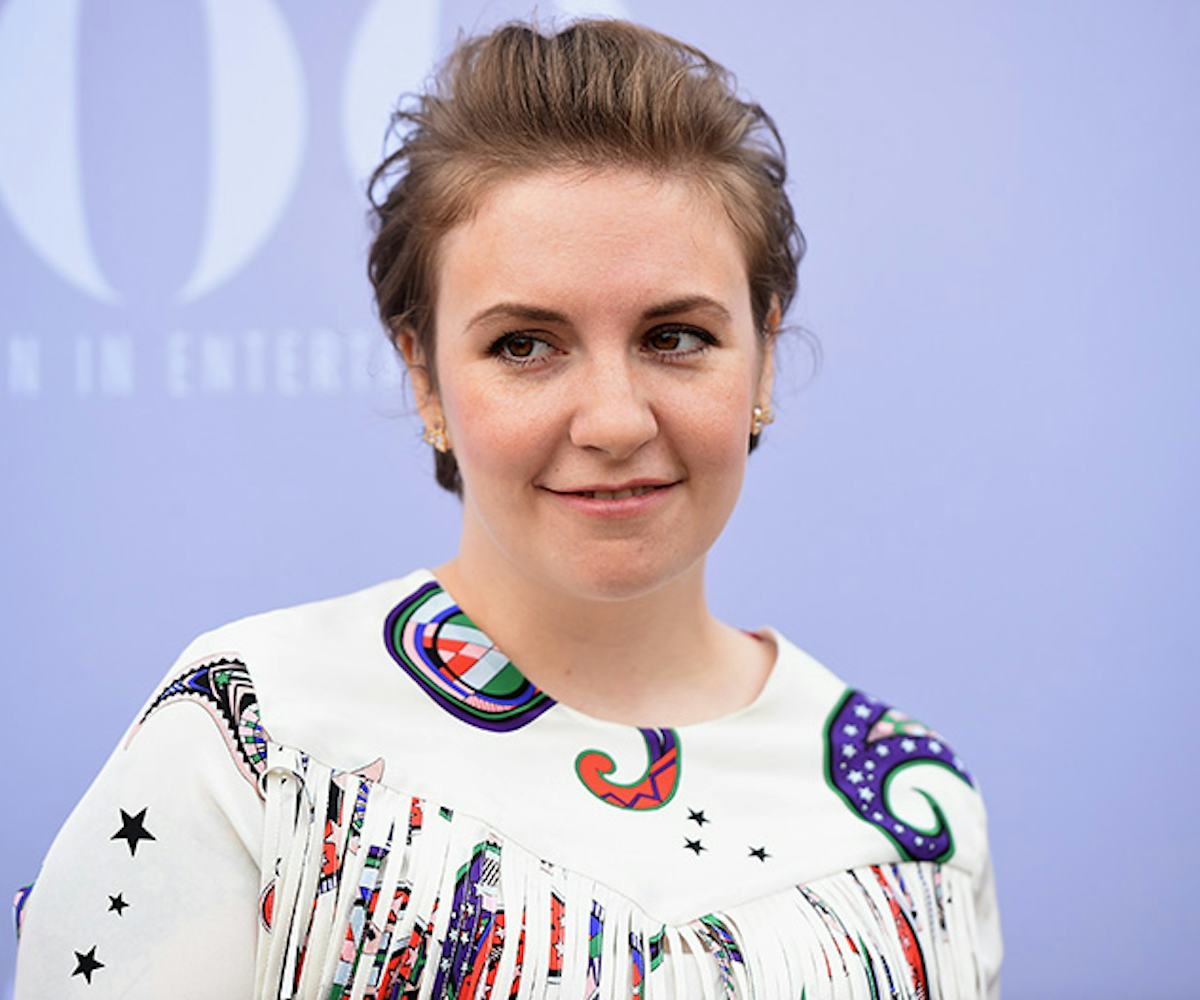 Photo by Jason Merritt/Getty Images.
Lena Dunham Challenges The Stigma Surrounding Mental Illness & Women
"there's really no shame."
The stigma surrounding mental health has prevented many from seeking treatment. Given that one in four people are affected by a mental disorder at some point in their lives, it's alarming that only about 40 percent of those individuals receive care. Lena Dunham has been thinking about this and took to Instagram this week to inspire others to not be ashamed.
After uploading a photo of her about to take her medication, with the caption "Can I live?," Dunham shared a screenshot from the film Valley of the Dolls. "Lately I've been noticing that nearly every pop cultural image we see of a woman on psychiatric medication is that of an out-of-control, exhausting and exhausted girl who needs help," she began. "But guess what? Most women on meds are women who have been brave enough to help themselves." She goes on to stress the importance of normalizing the aforementioned portrayals, by highlighting those who stood up for themselves. "[Meds] allowed me to really meet myself," she continued. 
Dunham echoes statements Demi Lovato has made in the past. "Bipolar depression really got my life off track," Lovato said in an announcement video for her Mental Health Listening & Engagement Tour, "but today I'm proud to say I'm living proof that someone can live, love and be well with bipolar disorder when they get the education, support and treatment they need." In the same video, Lovato expressed wanting to "shine a light on the people out there who, like me, are learning to live well with mental illness by getting the right diagnosis and the right treatment plan." 
"There's really no shame," Dunham concluded.
For more information on where to find mental health support, check the National Association on Mental Illness.