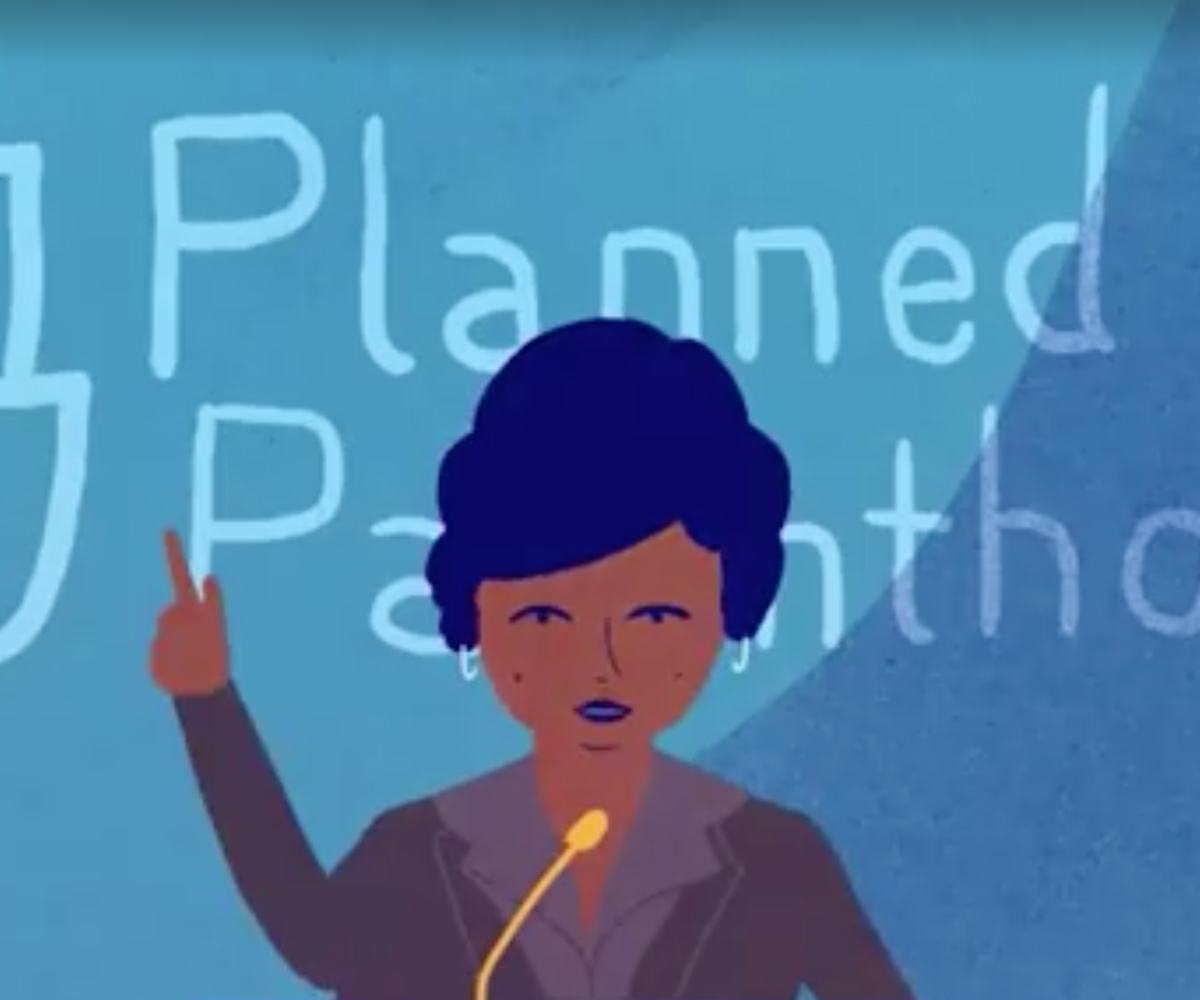 Meryl Streep And Lena Dunham Celebrate Planned Parenthood In New Video
The company is 100 years strong
House Speaker Paul Ryan recently confirmed that one of the Republicans first moves, aside from repealing the Affordable Care Act, will be defunding Planned Parenthood. It's not all that surprising and it will, hopefully, be harder to pull off than they probably anticipate, but it's upsetting nonetheless.
In honor of the organization's 100th anniversary, Lena Dunham has produced an animated short recounting its history. Joined by Meryl Streep, Jennifer Lawrence, Mindy Kaling, Constance Wu, Hari Nef, America Ferrera, and many more, Dunham has been working on the film for more than a year. With it, she hopes to shed some light on the organization that's precariously close to being shut down. In a note for Lenny Letter, she writes: 
What impressed me most was how hard Planned Parenthood works, even in its hundredth year, to keep learning and changing. Attacks can harden us, make us into angry little mollusks hiding deep in the sand. But Planned Parenthood spends every day thinking critically and working to do better, staying open despite how hard the world tries to shut them down. Its leaders fight complacency in the world, and they never stop fighting it within themselves. That's a lesson we can all use. 
The video, titled "100 years," is a grand kickoff to what's sure to be an eventful and historic weekend, with President-elect Donald Trump's inauguration and the Women's March taking place back-to-back in Washington. You can watch the video in full below.