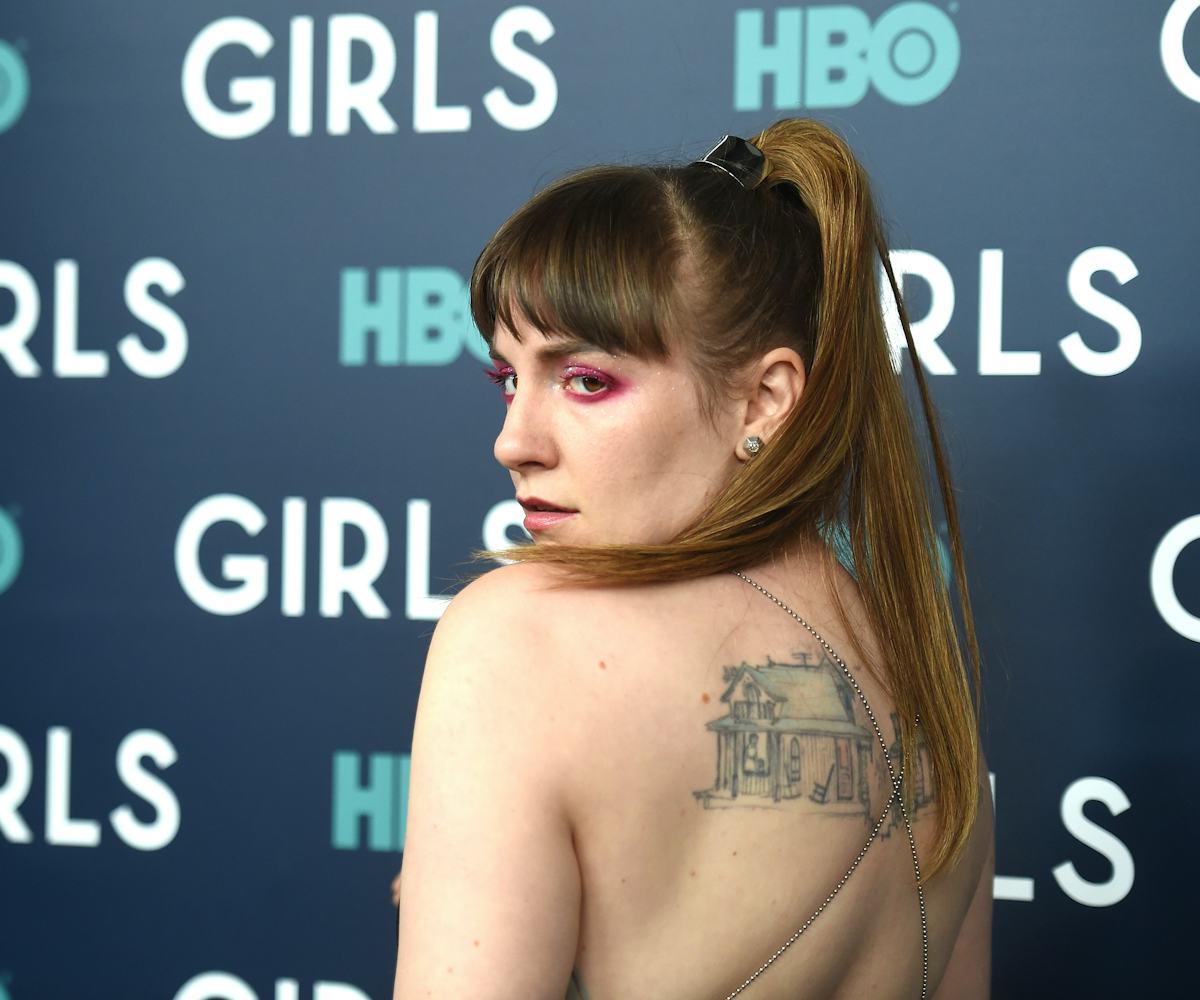 Photo by Jamie McCarthy / Getty Images
Behold Lena Dunham's New Rihanna-Inspired Tattoo
Introducing the "tit chandelier"
Now that she's done playing Hanna Horvath, Lena Dunham is free to dramatically alter her look without having to explain these changes away on the show. And now, Dunham took advantage of that newfound freedom by doing exactly that. Last night on Instagram, the Girls creator debuted a new tattoo just below her chest that she called a "tit chandelier."
Now, your first thought might be: Whoa, she totally bit Rihanna's style. But Dunham, anticipating that reaction, copped to it herself, admitting that Rihanna was part of the inspiration. 
"Thank you @trinegrimm for my warrior's chest plate/tit chandelier," she wrote on Instagram. "This is my first original piece by a female tattoo artist and it felt sacred and cool and she didn't chide me for copying @badgalriri's placement. If you're ever in Oslo, go meet this metal queen and let her handle your body."
Rihanna, who is so iconic that entire parts of the human body will forever be associated with her, famously got inked in the same location back in 2012. Her tattoo was of the Egyptian goddess Isis, and was in honor of her late grandmother. The significance of Dunham's tattoo is unclear, other than it looks beautiful and ornate. Trine Grimm, the Norwegian tattoo artist that Dunham shouted out in her post, is probably getting a lot of appointments today.