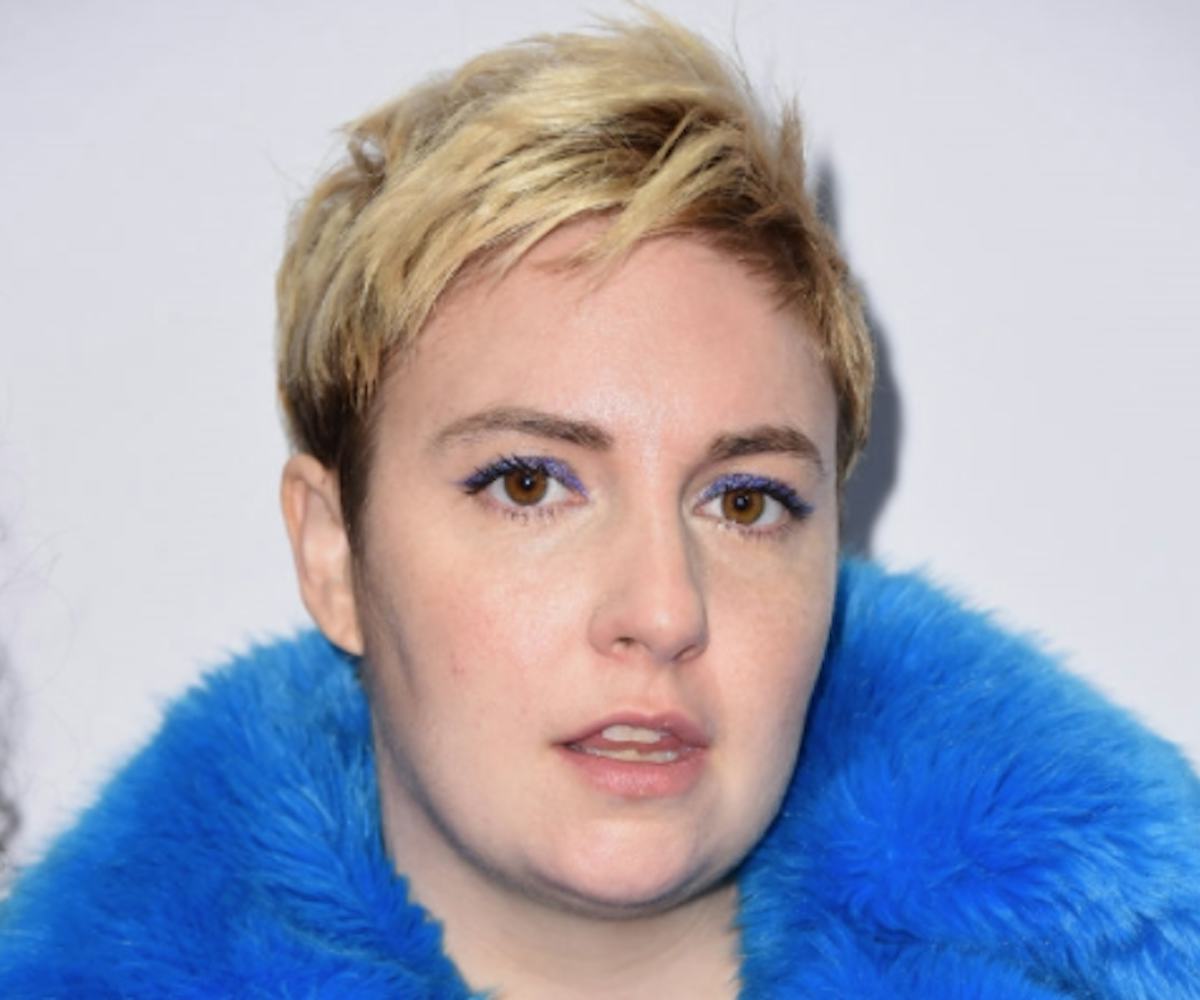 Photo by Michael Loccisano/Getty
Lena Dunham Says She Warned Clinton's Staff That Weinstein Is A Rapist
Hillary Clinton's campaign denies this
Another New York Times investigation into the gross misdeeds of Harvey Weinstein was published last night, with this latest report focusing on the many people surrounding the disgraced producer who were complicit in keeping his behavior a secret from the public at large. Written by Megan Twohey, Jodi Kantor, Susan Dominus, Jim Rutenberg, and Steve Eder, the article examines the ways in which Weinstein and those close to him utilized his power, wealth, and influence not only to silence and shame his victims but also to promote an aura of respectability for himself. The "complicity machine" he built, then, served multiple purposes, not the least of which was to intimidate everyone around him so that he could maintain his sphere of influence.
One of the key ways in which Weinstein was able to remain such an untouchable figure was through politics, and his influence with the Democratic Party. Weinstein was a huge donor and fundraiser for Democrats, including, notably, the Clintons. As the Times reports:
Over the years, Mr. Weinstein provided them with campaign cash and Hollywood star power, inviting Mrs. Clinton to glittery premieres and offering to send her films. After Mr. Clinton faced impeachment in the Monica Lewinsky scandal, he donated $10,000 to Mr. Clinton's legal defense fund. Mr. Weinstein was a fund-raiser and informal adviser during Mrs. Clinton's 2000 Senate campaign, a guest in her hotel suite when she won and a host of an A-list victory party. He was an early backer of both her presidential bids.
Since the publication of the first article exposing Weinstein, many people have pointed out his close relationship with the Clintons, but it hasn't been made explicitly clear before this most recent Times piece whether or not the Clintons were aware of Weinstein's predatory nature, or even that he had a reputation for having one. Now though, actress Lena Dunham and editor Tina Brown are claiming that they warned the Hillary Clinton campaign about Weinstein's "treatment of women."
In 2016, Dunham tells the Times, "she was troubled by the producer's visible presence during Mrs. Clinton's presidential run, hosting fund-raisers and appearing at campaign events." Dunham claims to have told Kristina Schake, the campaign's deputy communications director: 
I just want you to let you know that Harvey's a rapist and this is going to come out at some point... I think it's a really bad idea for him to host fund-raisers and be involved because it's an open secret in Hollywood that he has a problem with sexual assault.
Dunham alleges Schake said she would take the claims to Robby Mook, Clinton's campaign manager. A spokesperson for Clinton "denied that Ms. Dunham mentioned rape, while Mr. Mook said that no one had ever alerted him about the producer." Dunham further alleges she also told Adrienne Elrod, "a spokeswoman for Mrs. Clinton who was leading efforts with celebrity campaigners," about Weinstein's reputation as a known rapist.
Brown tells the Times that, during Clinton's 2008 presidential bid, "she cautioned a member of Mrs. Clinton's inner circle" about Weinstein. Brown told the Times, via email, "I was hearing that Harvey's sleaziness with women had escalated since I left Talk in 2002 and she was unwise to be so closely associated with him."
Nick Merrill, Clinton's communication director, released a statement to the Times saying: "We were shocked when we learned what he'd done. It's despicable behavior, and the women that have come forward have shown enormous courage. As to claims about a warning, that's something staff wouldn't forget." He also added: "Only [Lena Dunham] can answer why she would tell them instead of those who could stop him." The Times further notes that "Mr. Merrill added that no one could find people from the 2008 campaign who could recall a warning from Ms. Brown."
Since the Weinstein scandal blew up, Clinton has publicly disavowed him, saying she was "shocked and appalled by the revelations," and that his alleged behavior was intolerable. Still, many people will find it hard to believe that neither she nor her campaign was fully unaware of Weinstein's reputation, considering the length of time and the degree to which they interacted with one another, using each other's influence to increase their own power.
After all, it was a mere couple of weeks before the 2016 election that Weinstein helped organize a huge, star-studded fundraiser for Clinton's campaign. Called "Stronger Together," the event was held at the St. James Theatre in New York City. The Times references it in its article and mentions that the Broadway benefit featured mega-watt celebrities like Julia Roberts and Anne Hathaway. What the Times doesn't mention? Dunham was also a featured participant.