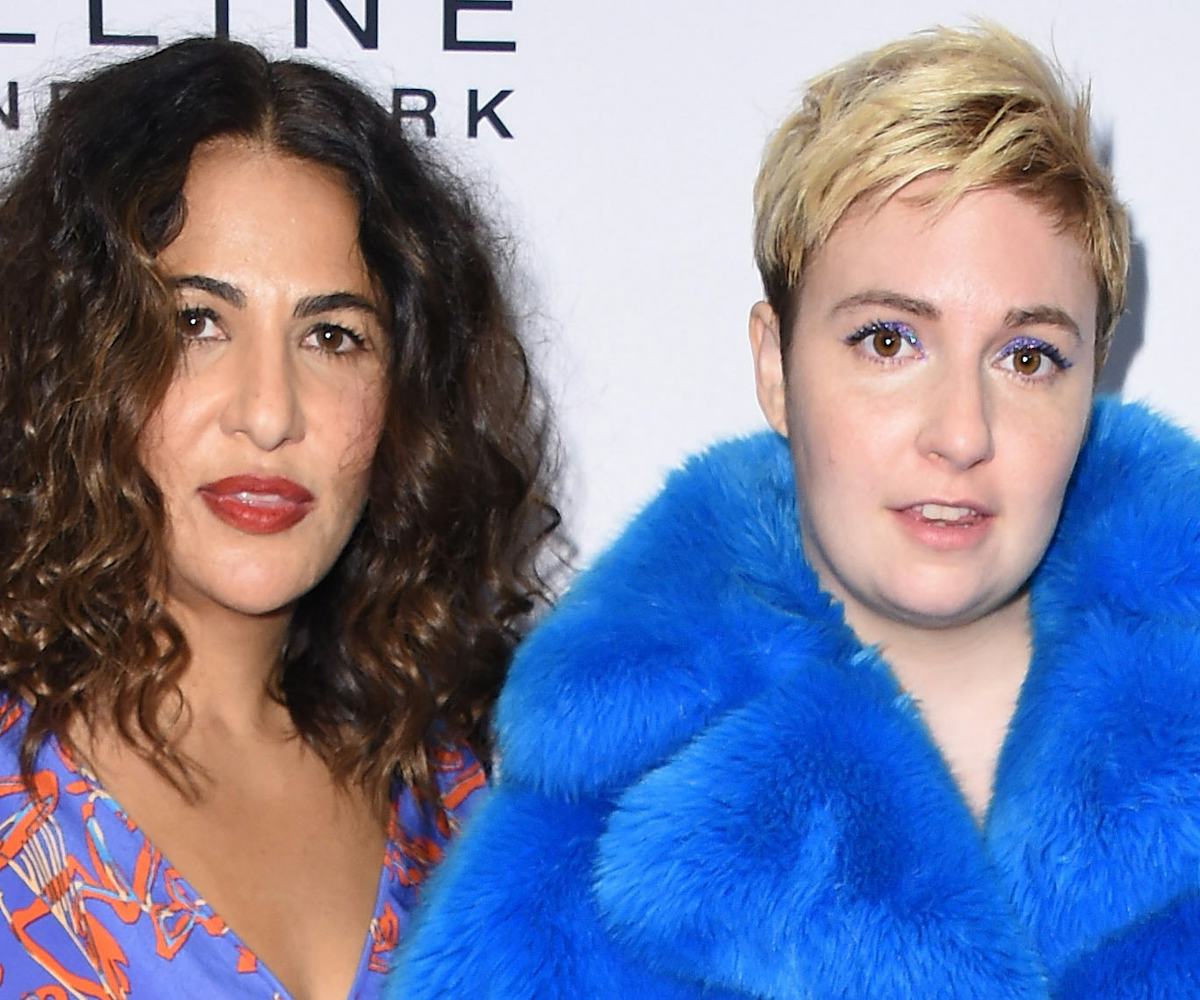 Photo by Michael Loccisano/Getty Images for Daily Front Row
Lena Dunham And Jenni Konner's Lenny Letter Shut Down
The rumors are true: After reports that Lenny Letter could be shutting down today, October 19, the publication's founders Lena Dunham and Jenni Konner confirmed that the site would be no more. The two founders, along with creative director Molly Elizalde, have posted a farewell letter this morning.
Lenny Letter was launched in 2015 as a website and newsletter delivering articles on feminism, social justice, and global issues. It received attention for its articles penned by famous figures like Michelle Obama, Jennifer Lawrence, and Alicia Keys. At one point, the newsletter reported an astonishing 500,000 subscribers.
"In the three years since we began, the internet has opened up for underrepresented writers in ways we wouldn't have predicted or believed from our 2015 bunker," said the three in the farewell letter. "It was an honor to be part of that brigade, and we can't wait to see how those who forged that path keep holding space after Lenny is gone."
Shortly after the launch, Dunham and Konner signed a deal with Hearst to handle advertising sales—but Hearst reportedly had trouble garnering "meaningful revenue" for the publication. In late 2017, Lenny Letter switched from Hearst to Condé Nast for advertising purposes.
The farewell letter did not explicitly reference the lack of funds: "While there's no one reason for our closure, this change allows for growth and a shift in perspectives—ours and yours," it reads. The letter also urges readers to vote and to "continue to push forward the voices that need a platform, the untold stories that deserve to be heard, the diversity that the publishing industry claims to value but has never mastered."