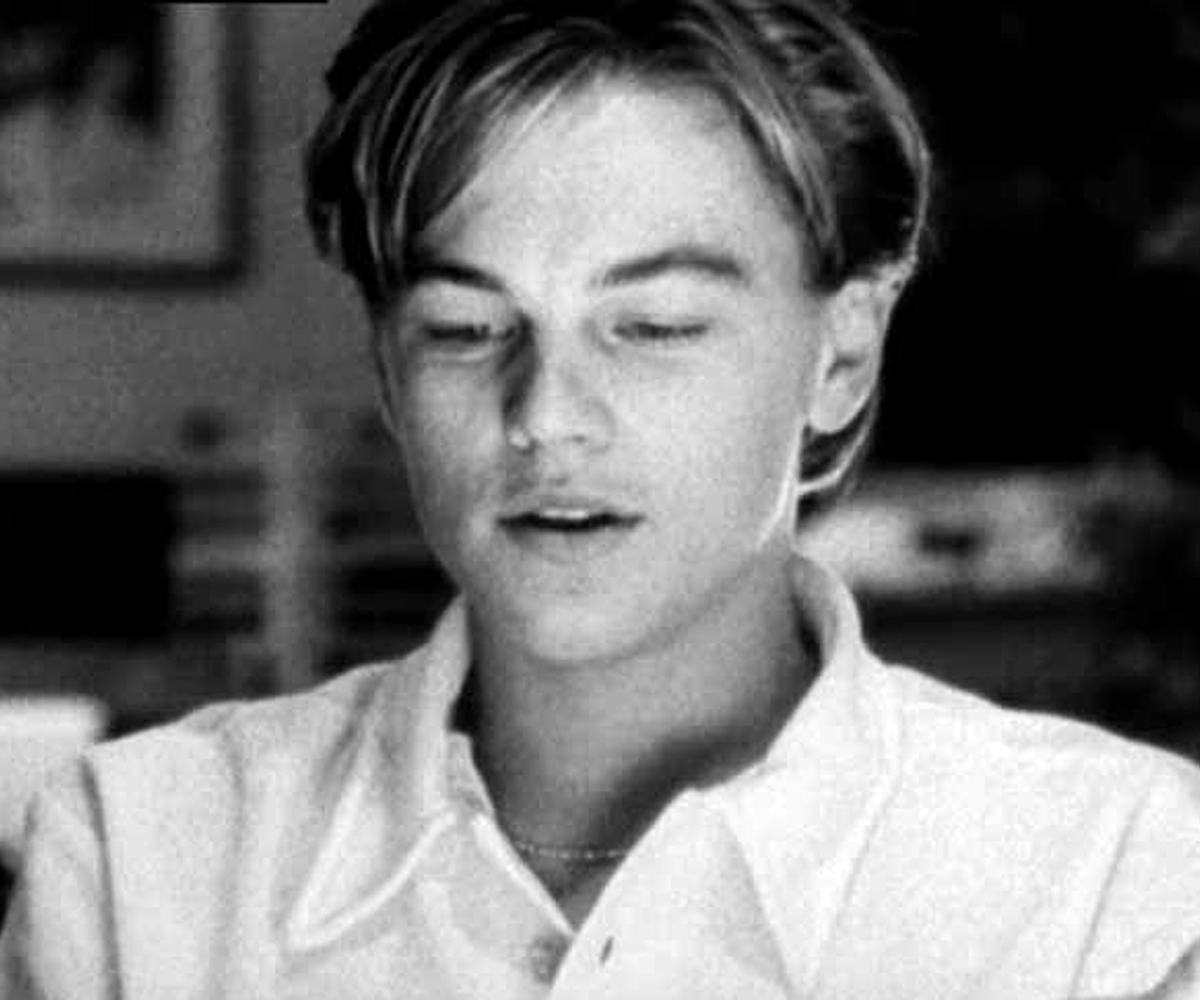 Photo courtesy of Polo Pictures Entertainment.
The One Movie Leonardo DiCaprio Doesn't Want You To See
Over the course of six days in the mid '90s (1995 and 1996, to be exact), Leonardo DiCaprio, Tobey Maguire, Kevin Connolly, Jenny Lewis, Amber Benson, and a bunch of other young, rising actors filmed a movie that would later be called Don's Plum. Over the next few years, Romeo + Juliet, Titanic, and The Cider House Rules were hits in theaters, and DiCaprio and Maguire—who were famously dubbed part of "the Pussy Posse" in a New York Mag profile—became full-fleged stars. By that time, Don's Plum, which was largely improvisational and misogynist, could be considered damaging to both actors' reputations. And so they attempted to halt the film's release.
In 1998, producer David Stutman filed a lawsuit against the two actors that claimed that they "carried out a fraudulent and coercive campaign to prevent release of the film" because Maguire was concerned that his performance—which was largely improvisational, as was the entire film itself—"revealed personal experiences or tendencies." DiCaprio and Maguire—through their legal team—claimed that they never believed the film would be released to U.S. audiences, although the director R. D. Robb claims otherwise. They also said that the film was intended to be a short, and was later edited to be feature-length. Although not much is known as to the exact details, the parties reached a settlement in which Stutman agreed not to release the film in the U.S. and Canada. He was, however, allowed to release it in Europe, and did in 2001.
Recently, writer and producer Dale Wheatley created freedonsplum.com, where he uploaded an open letter to DiCaprio alongside a Vimeo link to the film. Once again, DiCaprio and Maguire took legal action to have it removed via copyright complaint to Vimeo. We'll see where this goes, as this might not be the end. Stutman says on the site, "I will appeal Vimeo's decision to overlook my fair use copyright as an author of the material."