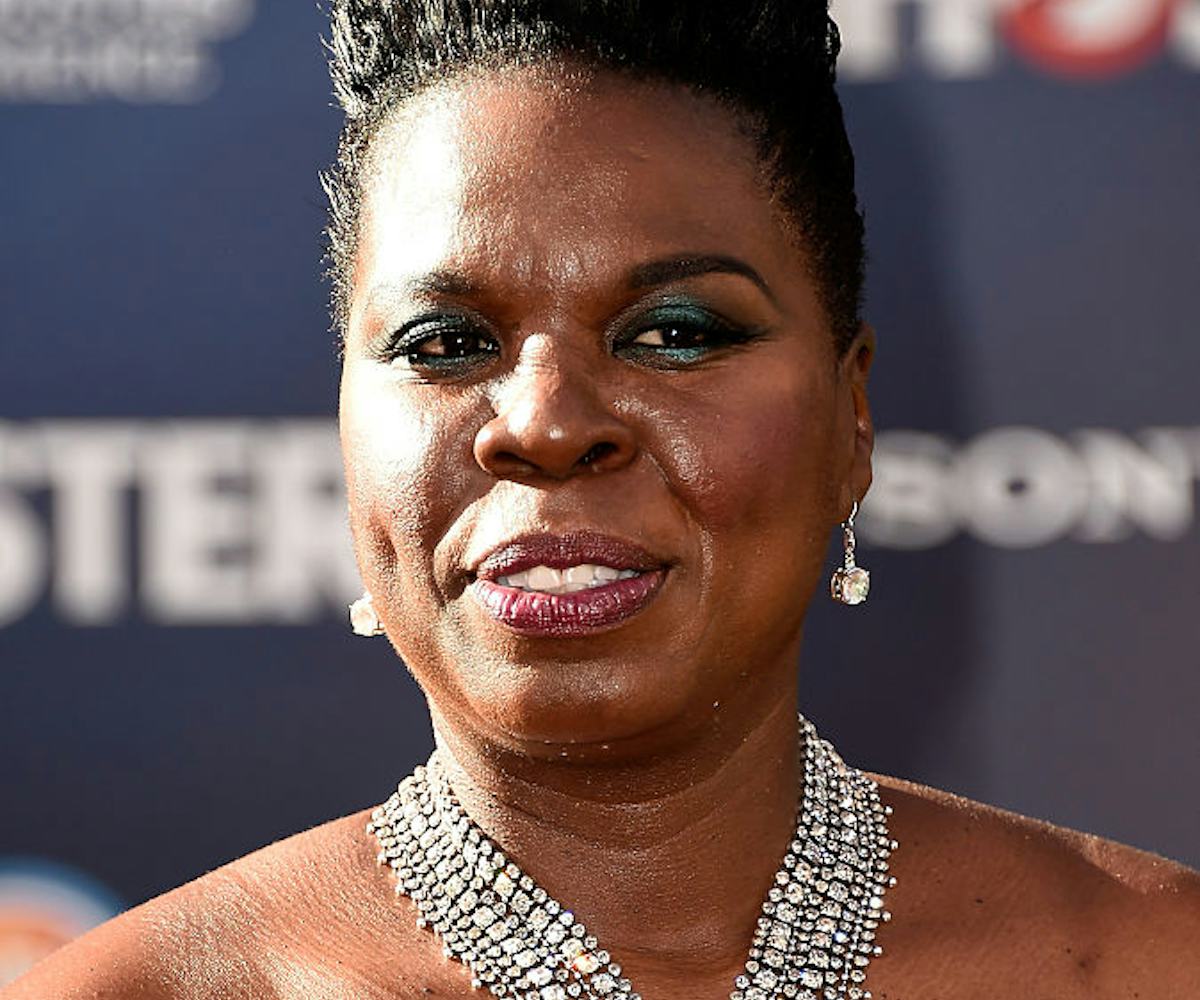 Photo by Frazer Harrison/Getty Images
Leslie Jones Took Down Her Website After A Nude Photo Hack
After dealing with racist, sexist trolls on Twitter last month, Leslie Jones found out today that there is pretty much nowhere on the internet that is free of hateful behavior when her website was hacked and a plethora of personal information, including her driver license, passport, and personal photos, were posted online.
TMZ reported this morning that "the hacker who got into her accounts put a video of Harambe on the top of her website. The hacker gained access to Leslie's phone or iCloud and posted sexually explicit nude pics of the actress." As of 9am, Jones' site was taken down, and Jones has not offered any comment on the matter at this time. (A quick scroll through her Twitter feed reveals the same sort of joyful irreverance that earned Jones a last minute trip to the Rio Olympics as a commentator.)
The Harambe meme is one of the oh so clever racially motivated attacks used by Jones' Twitter trolls, so it makes sense to think that the site hack is directly related to what happened last month. Following the Twitter harassment of Jones, the social media platform banned Milo Yannopoulos, who was one of the main inciters of the attack on Jones. Many people thought that Yannopoulos' ban was unfair and a violation of his Constitutional rights. Those people were, frankly, wrong, because there is nothing more fair than censuring a fount of racist, sexist hatred, and Twitter is a privately owned company and therefore does not have to allow its users to say whatever they want to people without offering real consequences.
No matter who is behind the most recent attack on Jones, the fact of the matter is that this woman has been specifically targeted for the most egregious type of harassment for no reason other than that she is a black woman in the public eye. That this type of targeted harassment exists is, perhaps, not surprising anymore, but it is nevertheless appalling and should be recognized for what it is: vicious hate speech that serves no purpose other than to terrorize its victims. Hopefully, the perpetrators will be discovered, and any punishment they receive will be deserved a hundred times over.
Update: Katy Perry has weighed in.