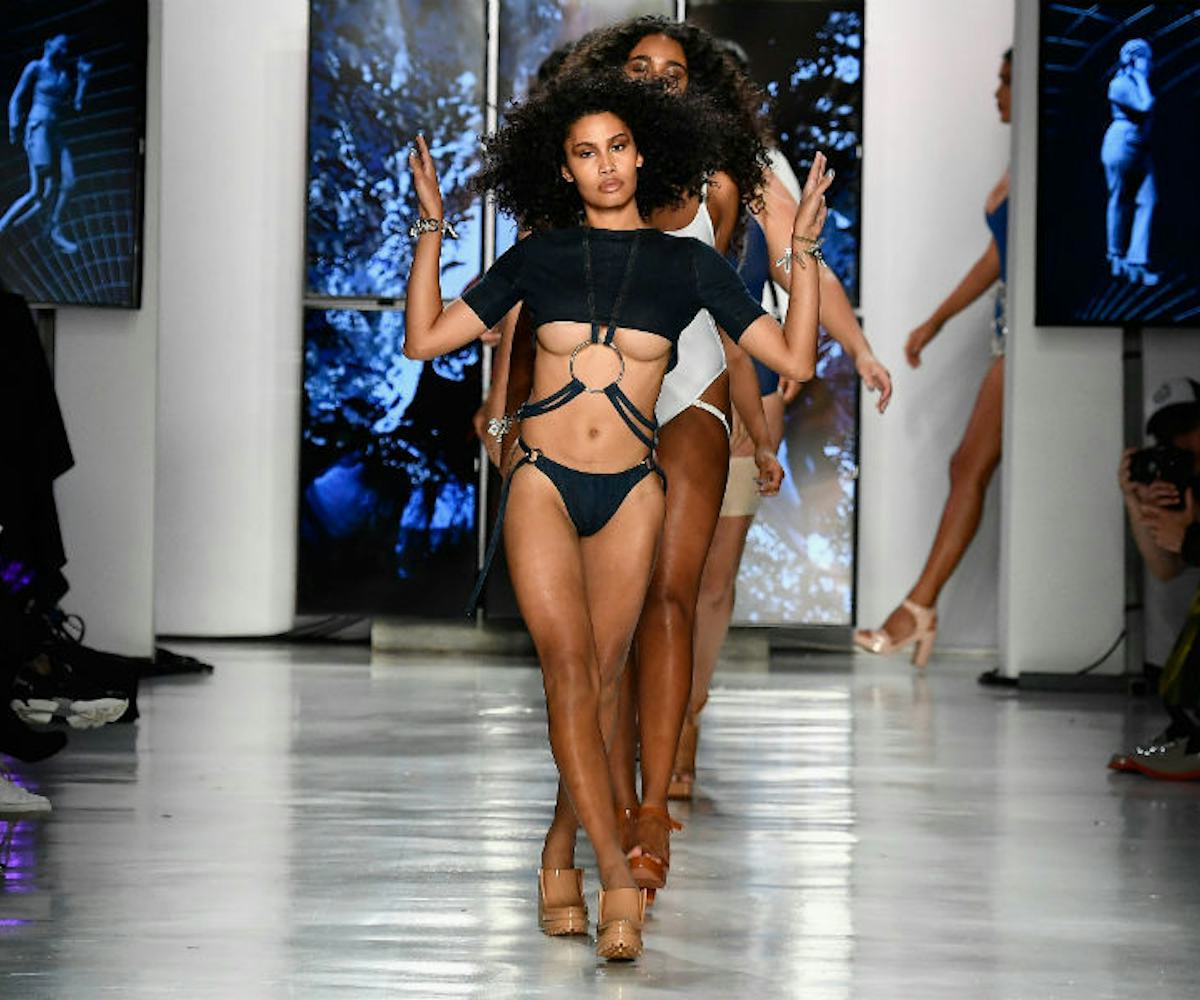 Photo by Frazer Harrison/Getty Images for Chromat.
Leyna Bloom Wants To Be The First Trans WOC To Walk The VS Fashion Show
And Twitter wants it, too
Since becoming one of the few openly transgender women of color in the modeling industry, Leyna Bloom has proven that she is a force to be reckoned with. The model got her first big break last year, opening Chromat's runway show during New York Fashion Week (a brand that we know and love for their diversity and inclusive casting). Since then, the model has gone on to become the first transgender woman photographed in Vogue India. Now, she's on a mission to walk in the Victoria's Secret Fashion Show. 
In a tweet, Bloom expressed her desire to be the first trans WOC to walk the brand's annual runway show, including the hashtag "transisbeautiful."
The tweet went viral, racking up 20,000 retweets and 67,000 likes in only two days, showing that many out there support her proposal.
If Bloom were to make it into the VS Fashion show, it would be the first time in history that the brand included a transgender WOC in its lineup of models. Victoria's Secret has made gradual improvements over the years, but they still have a ways to go. "The last two seasons have become more and more inclusive with women of color, and I think they need to take the next step," Bloom told Mic in an interview. "We've seen high fashion designers include us, but we haven't seen any mainstream brands really take it to the next level."
Bloom also called out the lingerie brand after the 2017 show aired for its lack of diversity.
Leyna, we're rooting for you. Trans is beautiful.