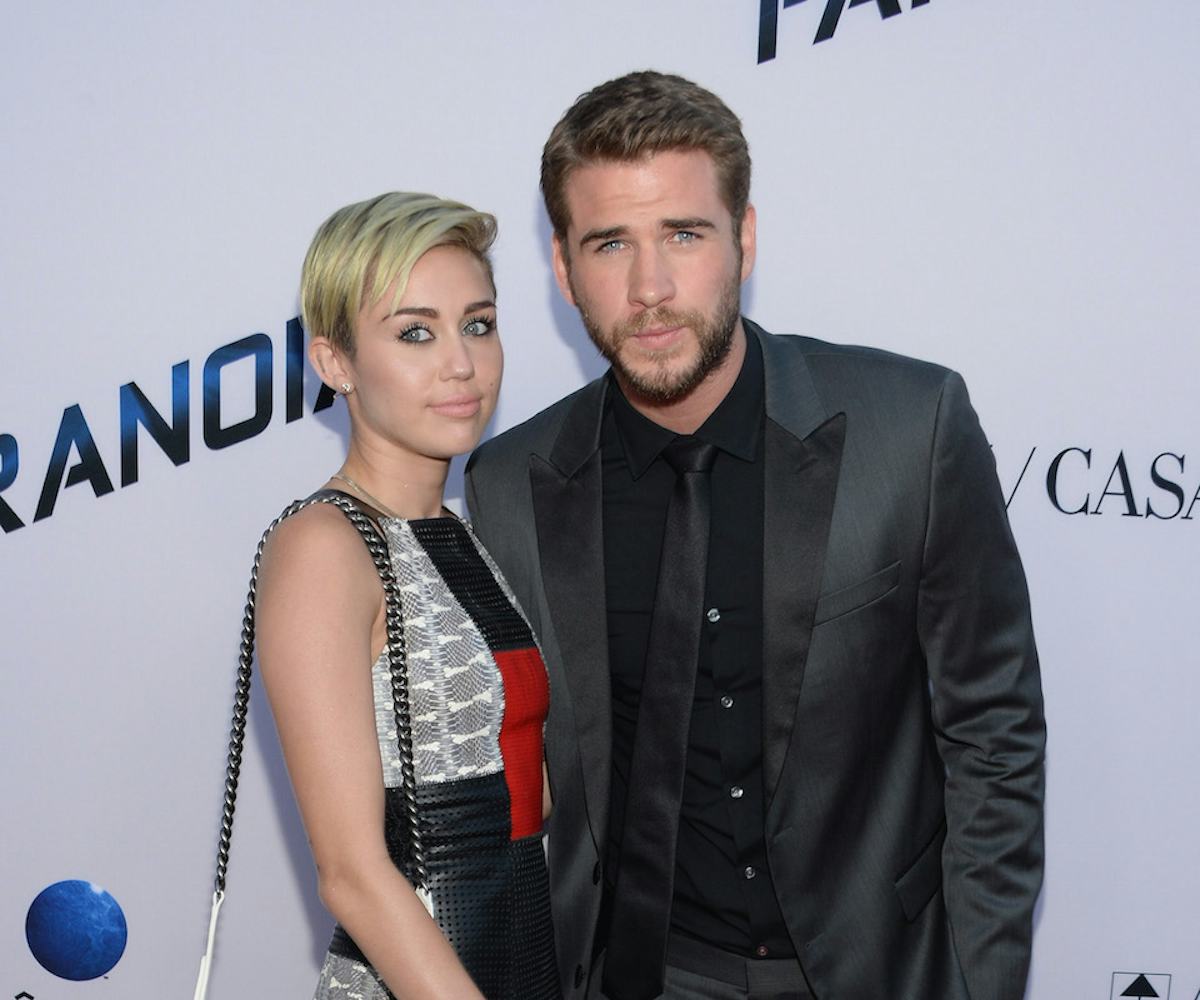 Photo Jason Kempin/Getty Images
Liam Hemsworth Says He's "Not Engaged" To Miley Cyrus—Um, What?
In an interview with Australia's TV Week, released yesterday, actor Liam Hemsworth responded to a question about his on-again, off-again relationship with singer Miley Cyrus by saying, "I'm not engaged, no." What? Like, this contradicts every little breadcrumb we've been following about the couple. We forgive you if you're scratching your head on this. So are we.
Cyrus, who was engaged to Hemsworth before ending their relationship in 2013, has been said to be living with the Hunger Games actor, they've been spotted together, and confidential sources say they are indeed headed toward marriage. More to the point, Cyrus has been seen wearing the engagement ring Hemsworth gave her on their first go-around in public and on her own Instagram account (with a cute hat). So, again, what even gives?
Now, Just Jared, a site that is very good at snooping this sort of stuff out, says TV Week did this interview a couple of weeks ago. That's interesting, but it still doesn't explain the whole ring situation. 
Now, it is entirely possible that Cyrus and Hemsworth aren't engaged and she's wearing the ring because, hey, she's Miley Cyrus and can do whatever she wants. It's also entirely possible Hemsworth just doesn't want to talk about this and was trying to keep his private life private. As he said later in the same interview, "I am not someone who is looking for any more attention than I have and I try not to draw attention in any way." Respect—but by either claiming or confirming that he's not engaged, he's definitely drawn some major attention right here. Oops
You can't help but love this couple and whatever they choose to do—but, dang, whether they mean to or not they're playing tiddlywinks with our hearts right now. 
(via Just Jared)