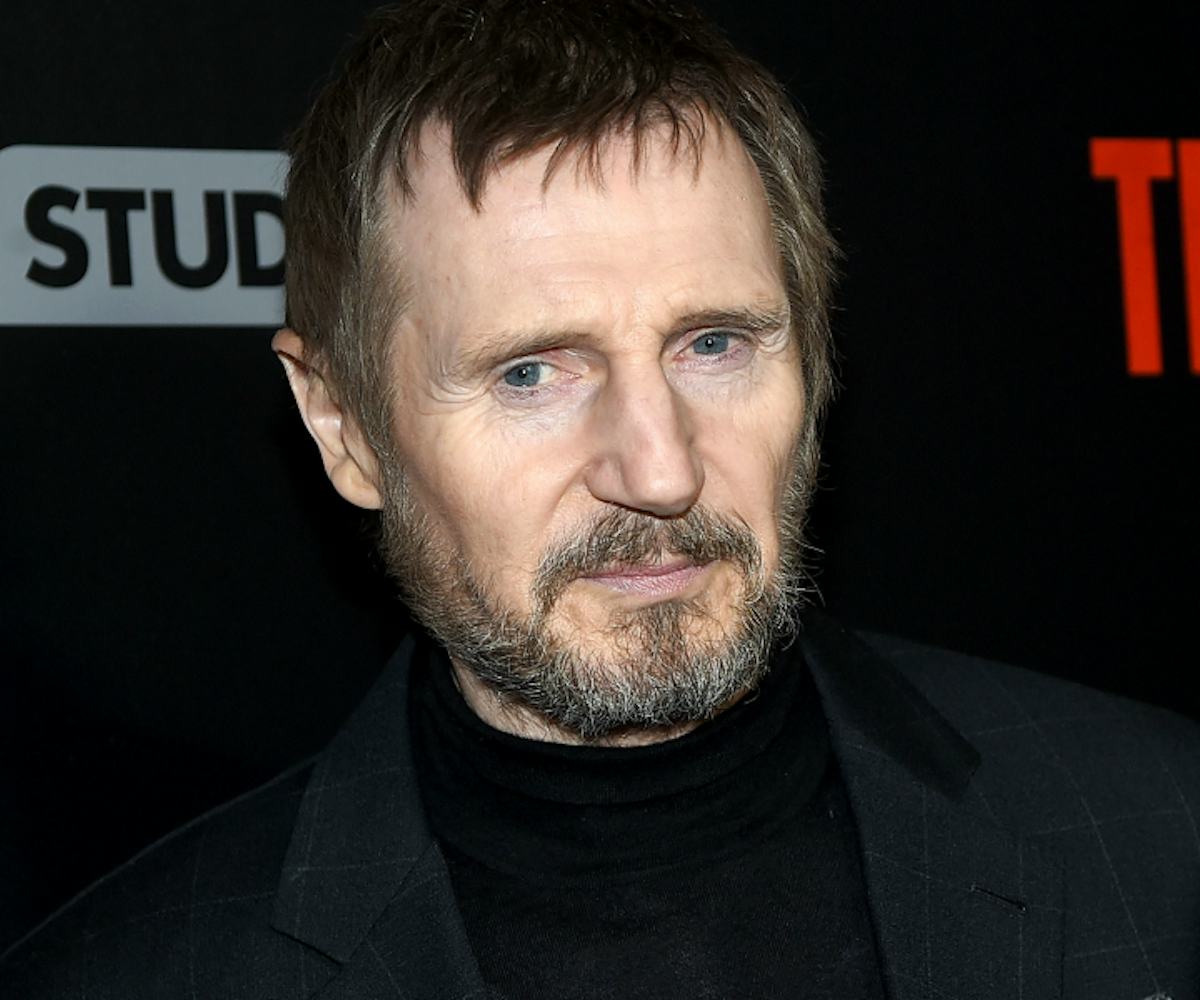 Photo by Jamie McCarthy/Getty Images
Liam Neeson Calls The #MeToo Movement "A Bit of a Witch Hunt"
He defended Dustin Hoffman and Garrison Keillor
After centuries of women being subjected to literal witch hunts, bummed out white dudes are worried that the #MeToo movement is now putting a target on their backs. In an interview earlier this week, Liam Neeson called the movement "a bit of a witch hunt," saying, "There's some people, famous people, being suddenly accused of touching some girl's knee or something and suddenly they're being dropped from their program."
Neeson went on to defend Garrison Keillor and Dustin Hoffman, both of whom have been accused of sexual harassment. "He immediately took his hand away and apologized," Neeson said of Keillor. As for Hoffman, Neeson had to do some mental gymnastics to justify the allegations that Hoffman inappropriately touched a woman on the set of the 1984 Broadway revival of Death of a Salesman and even pulled up her costume to expose her breasts:
When you're doing a play and you're with your family—other actors, technicians—you do silly things. You do silly things and it becomes kind of superstitious: If you don't do it every night you think it's going to jinx the show. I think Dustin Hoffman was…uh…uh. I'm not saying I've done similar things like what he did, you know apparently he touched a girl's breast and stuff. It's childhood stuff.
You know the old actors' adage: Cup a woman's breasts against her will for good luck onstage. (Also, a quick FYI: Dustin Hoffman was 47 in 1984, which we're pretty sure is far past any age that might qualify as "childhood.")
Neeson did give the usual necessary lip service to the people speaking out against harassment, saying, "There is a movement happening…it's healthy and it's across every industry." Healthy, yes, but apparently only when Neeson and other men in power deem it to be so.