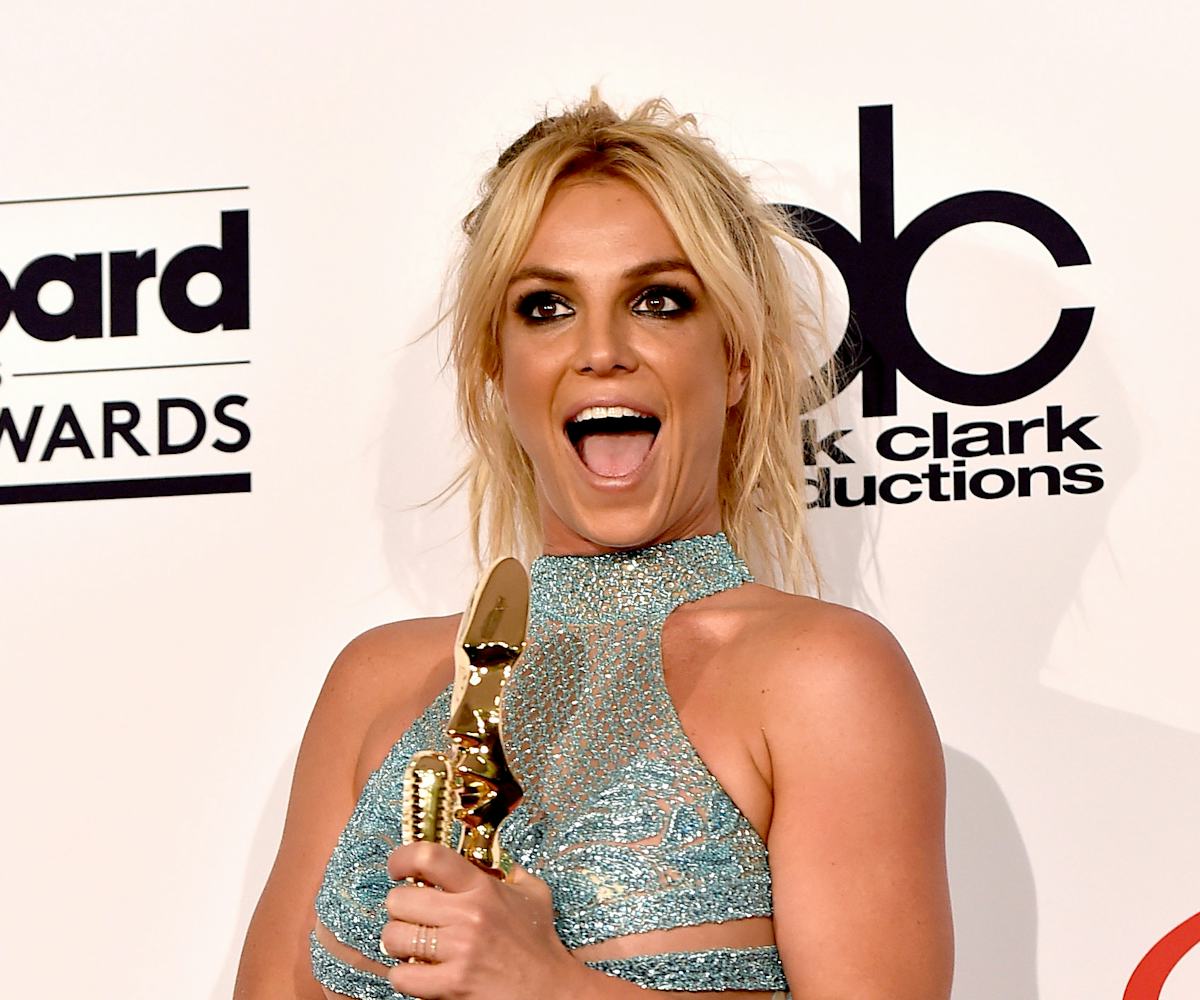 Photo by David Becker / Getty images
Lifetime Is Planning A Britney Spears Biopic
Say what you will about Lifetime's often exploitative celebrity biopics, the cable channel sure knows how to pick a subject. Brittany Murphy, Aaliyah, and Whitney Houston have all posthumously received the Lifetime treatment, and now, it's Britney's turn. Spears, who is very much alive, will be the focus of a two-hour biopic tentatively titled Britney.
By now, we're all familiar with the Britney Spears folklore. From her meteoric rise and storybook romance with Justin Timberlake to her surprise marriages and public meltdowns, Spears' story is teeming with dramatic potential. But at age 34, one has to ask, "Is it too soon?" With her ninth studio album, Glory, marking a long-awaited return to form, Spears finally seems ready to put her troubled past behind her once and for all. A biopic dredging up the notorious incidents that color her most tumultuous years feels a bit icky. 
Still, that won't stop Lifetime from moving full steam ahead. The network has already cast relative newcomer Natasha Bassett as Spears and has plans to begin production next month, eyeing a 2017 release date.
Meanwhile, Spears is getting set to make a triumphant return at the VMAs on Sunday, where she's set to perform her smash single "Make Me." So while biopics are usually meant to commemorate or examine someone's life as a whole, it's clear that Britney's story is far from over.