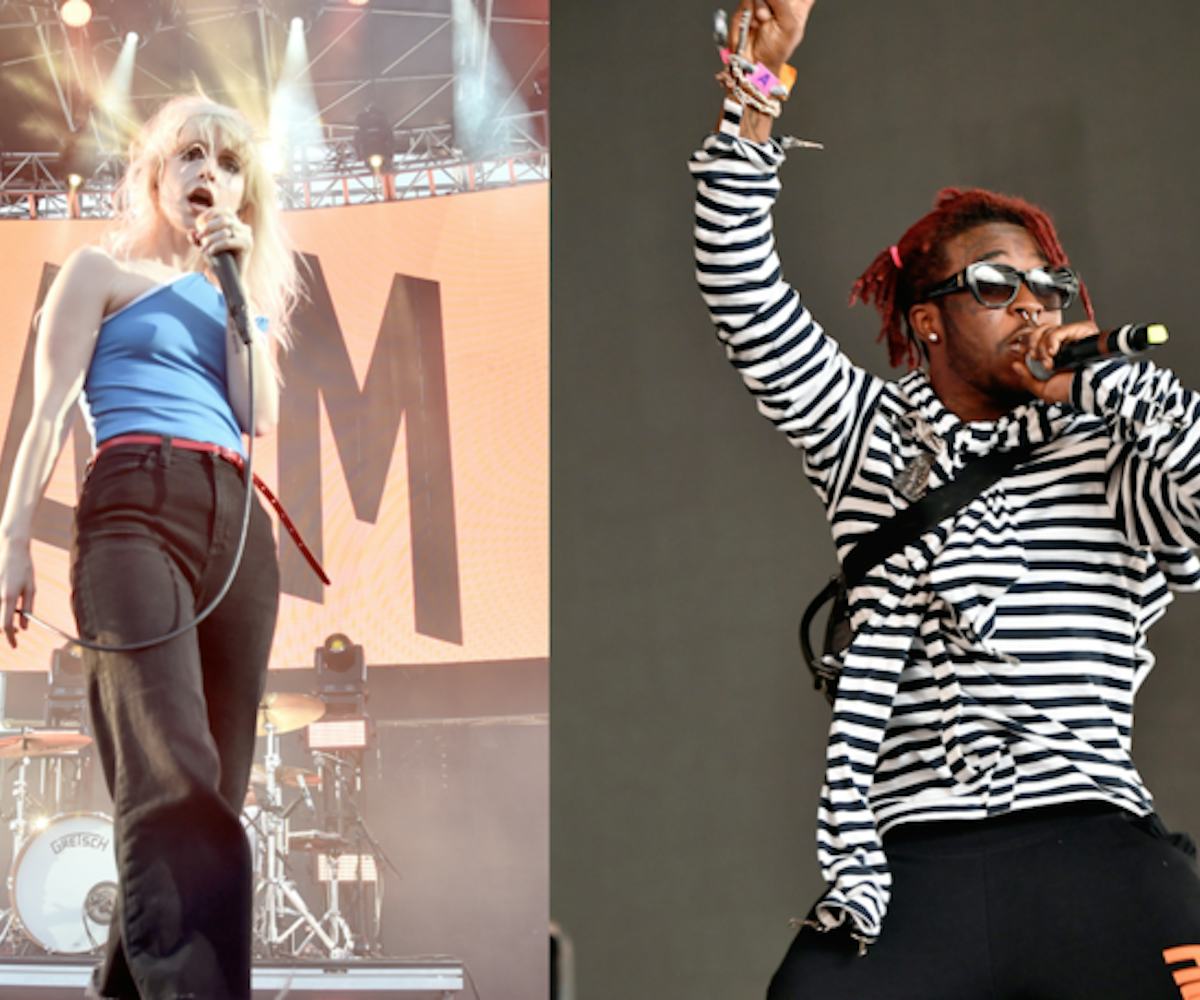 Photo of Lil Uzi Vert by Frazer Harrison / Getty Images, Photo of Hayley Williams by Alberto E. Rodriguez / Getty Images
Lil Uzi Says Paramore's Hayley Williams Is His Biggest Inspiration
"She's like the best, just of my generation there's nobody, bro."
Lil Uzi Vert dropped his debut studio album, the much-anticipated Luv Is Rage 2, just yesterday. After a series of delays and controversial leaks, the 16-track, self-produced LP is awaiting reviews from critics. Now, in an interview with Zane Lowe of Beats 1 Radio, Uzi's talking musical influences: Turns out, one of his heroes is Hayley Williams from Paramore. Sure, why not!
"She's like the best," said Uzi of the singer. "It's hard to top that. She's like the best, just of my generation there's nobody, bro."
Paramore's scored a Grammy and has had multiple records go platinum, so it's not surprising their influence reaches beyond rock. In fact, Uzi's put his love for the Tennessee band on display before: This video of him singing along with "Ain't it Fun" went viral back in January.
Elsewhere in the interview, Uzi revealed his plans for a future freestyle rock album of his own, which he's already started working on, featuring a line-up of women rockers. "I don't write, I just go in there," Uzi said, later hinting at a possible collaboration with one of his other idols, Marilyn Manson. "It's kinda hard for it to be bad ... I don't even be looking at my songs like they're good or bad. Remember, they're my children. So when I put 'em out, someone accepts them."
"I think [my music is] unidentified," added Uzi on his feelings about the genre of his own songs. "So, you know, if it's unidentified, what does that mean? I pulled up in a UFO. So I'm an alien."
Listen to Luv is Rage 2 via Spotify, below: