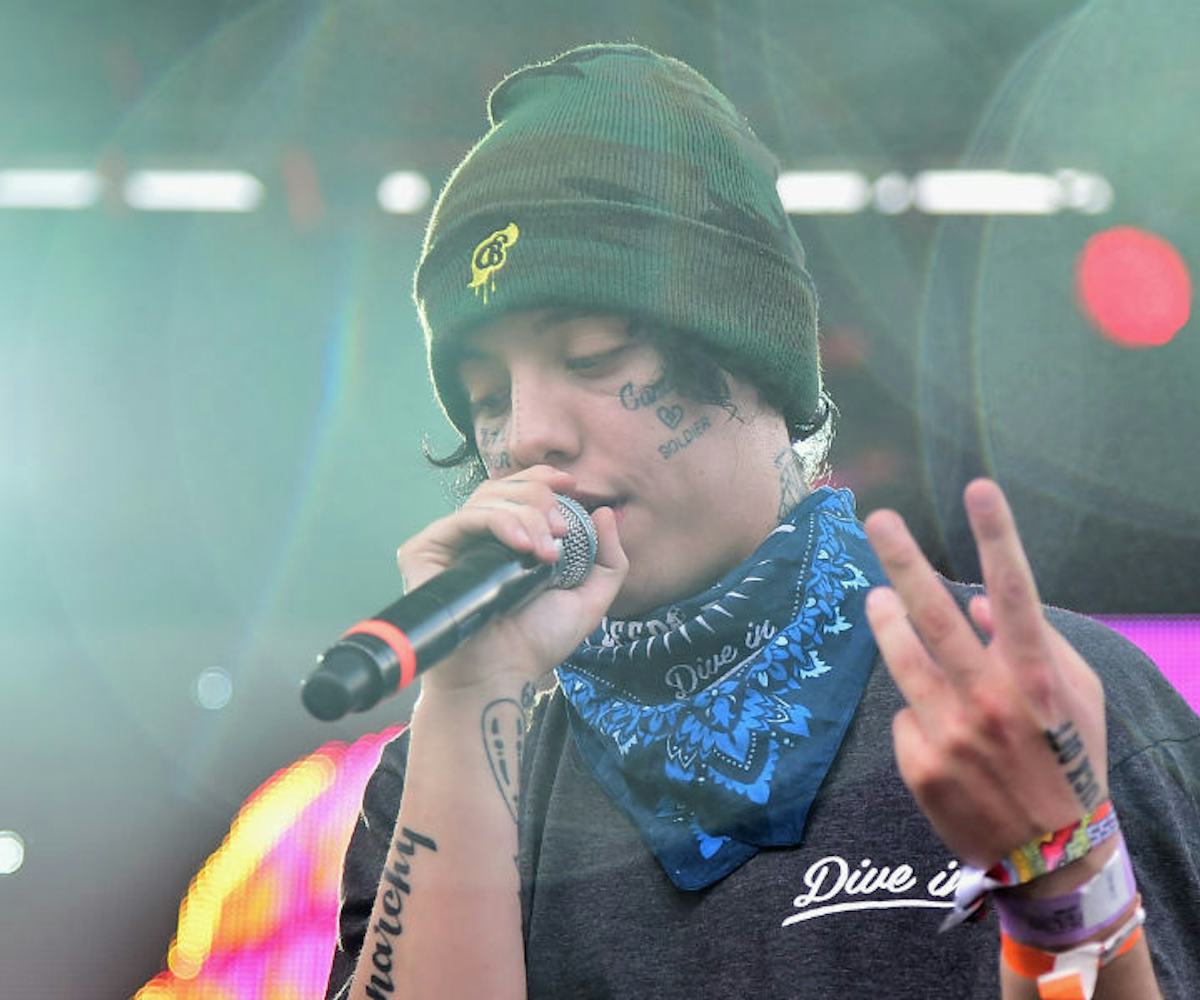 Photo by Theo Wargo/Getty Images for Billboard.
Lil Xan Says He Wants To Get Sober Following Mac Miller's Death
"if I didn't have a tour coming up, I would be in rehab right now"
While appearing on Adam22's podcast, No Jumper, Lil Xan opened up about Mac Miller's death and his goal to get sober.
"The Mac shit is crazy," the rapper said, according to E! News. "I've been crying in my apartment. Mac didn't die, Mac didn't overdose." The cause of Miller's death is still unconfirmed by officials, but the rapper talked openly about his drug use, as well as his struggles with sobriety, before. TMZ also reported the death to be as the result of an apparent overdose when breaking the news on Friday.
Lil Xan went on to say, "I want to get sober now, completely sober, but it's so hard." Xan is one of the many SoundCloud-era rappers who boast about doing drugs and drinking in their music (his rap name is short for Xanax, though he swore off the drug following Lil Peep's fatal overdose last year). "I want to be like a normal person… if I didn't have a tour coming up, I would be in rehab right now."
Xan also got a face tattoo that reads "memento mori," to commemorate Miller's death a couple of days ago. While on the podcast, he shared the last conversation he had with the rapper. "Before I left, he was like, 'Be safe.' People say that you know, like, 'Be safe.' But he grabbed me, and he pulled me back, and he was like, 'No, I mean, BE SAFE.' That almost made me cry, that's my idol right there," Lil Xan said. "I keep thinking about that, how it resonated in my head, how those were his last words [to me]."