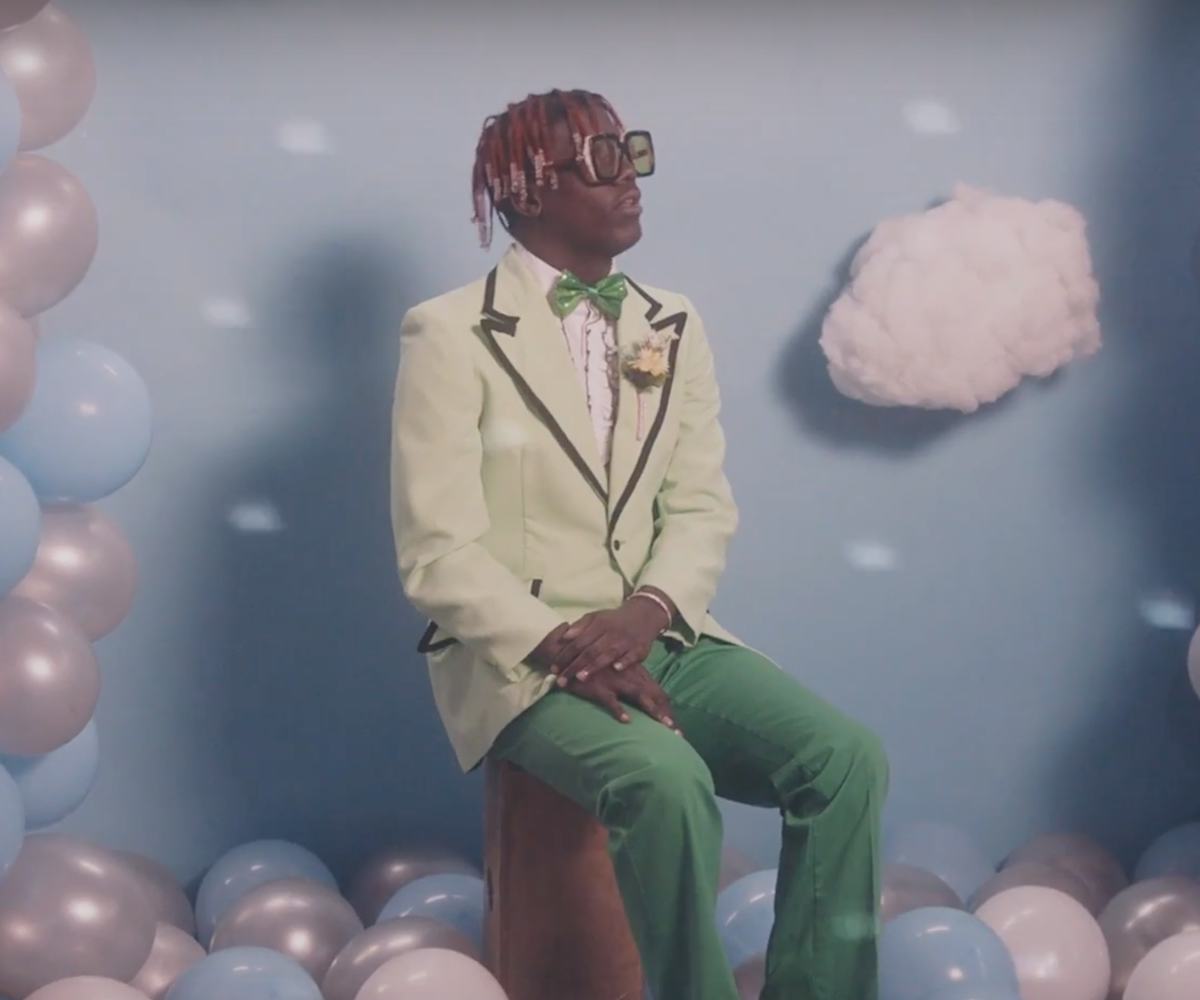 Screenshot from YouTube
Lil Yachty Divides Hip-Hop Community With The Hyper-Positive Video For 'Bring It Back'
Teenage dreams do come true
The old guards of hip-hop may not be behind Lil Yachty's unique brand of "bubblegum trap" but we're certainly here for the youthful rapper's most recent nostalgia-laced, '80s-influenced pop confection. Lil Yachty's latest song, the third single off his forthcoming album Teenage Emotions, is perhaps closer to new wave than it is to hip-hop–but we're living for it nonetheless. Check out the new track, titled "Bring It Back," right here:
This latest video from Yachty is an auto-tuned ode to the warm feelings of adolescence. Directed by Millicent Hailes, the 19-year-old artist can be seen celebrating in pastels amidst a high school dreamscape. The rapper's auto-tuned voice reverberates through the artificial fog, creating a moody tribute to the prom celebrations of yesteryear.
Following a handful of mixtapes, Yachty's forthcoming first official album has been much anticipated. Always trading in the economy of positivity, the young artist's irreverent voice has divided the rap community. Yachty's uniquely happy interpretation of his chosen genre has most recently garnered him some adversaries who have claimed that his attitude is "media-trained" and inauthentic. But will he be able to shake off the haters with his debut record?
Teenage Emotions is due out on May 26.