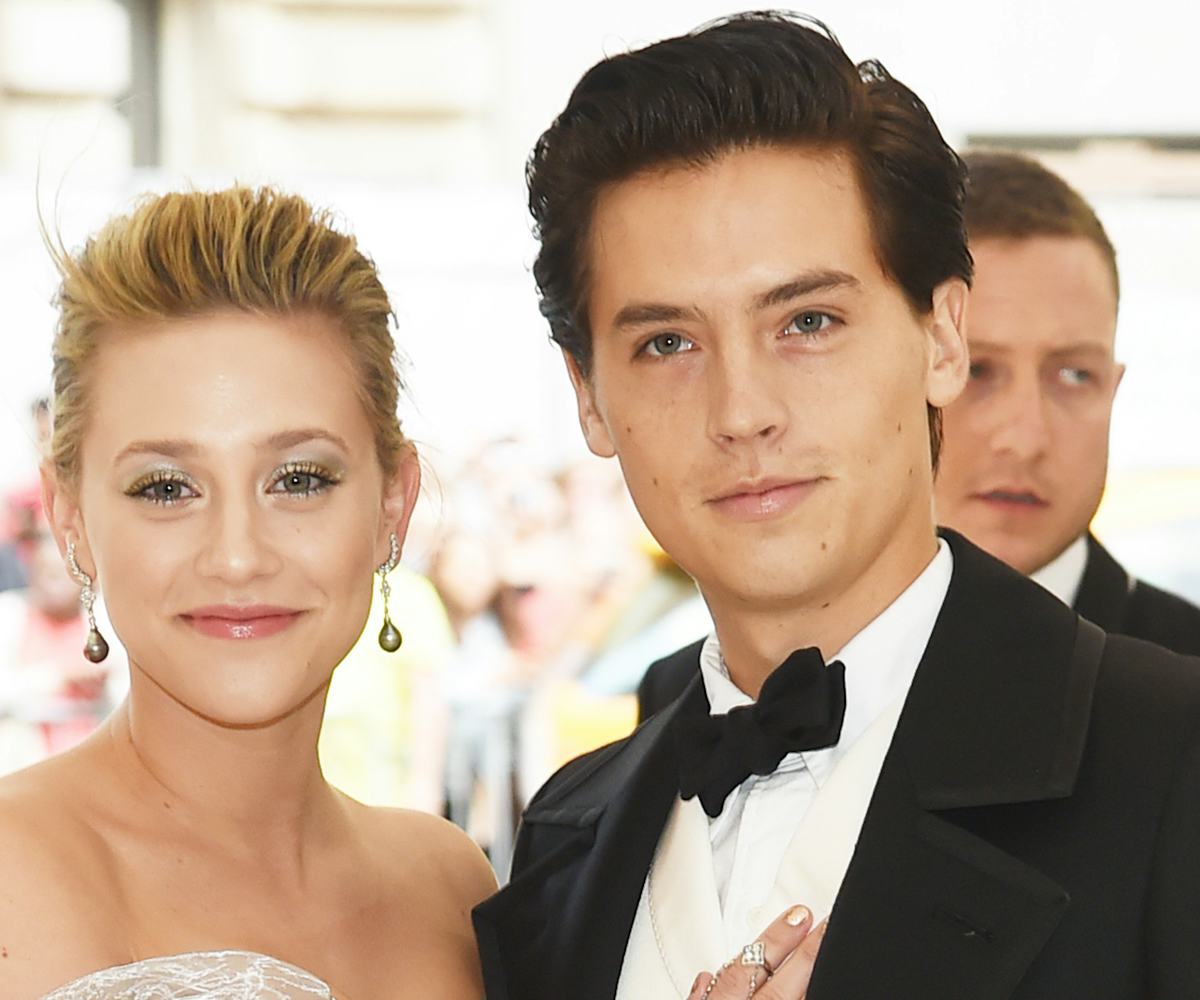 Photo by Jamie McCarthy/Getty Images.
Lili Reinhart Responds To Cole Sprouse Fans Calling Her "So 2013 Tumblr"
"Get your facts straight, Emily"
When you're half of one of entertainment's hottest young couples, an unfortunate side effect is that people tend to be not-so-nice about your private life. However, Riverdale's Lili Reinhart knows just how to take the trolls down a notch or two.
Yesterday, a Twitter user named Emily Rose posted a screenshot conversation, captioned, "The scoop on @lilireinhart." Spurred by Reinhart's recent "Fashion week is great and all, but have you ever spent a rainy weekend inside cuddled up with your bae?" tweet, one of the commenters wrote, "How come this cringey bitch gets to date cole but i dont."
What ensued were more insults about Reinhart, including a jab about her being "so 2013 Tumblr" and speculating that "she probably tells him to touch her butt and buy her pizza."
For her part, Reinhart—ever the troll-slayer—responded with a quip of her own, retweeting Emily Rose and adding, "No no... I tell him to touch me everywhere and then we eat Chinese food. Get your facts straight, Emily."
Hell yeah. Check out the exchange, below.