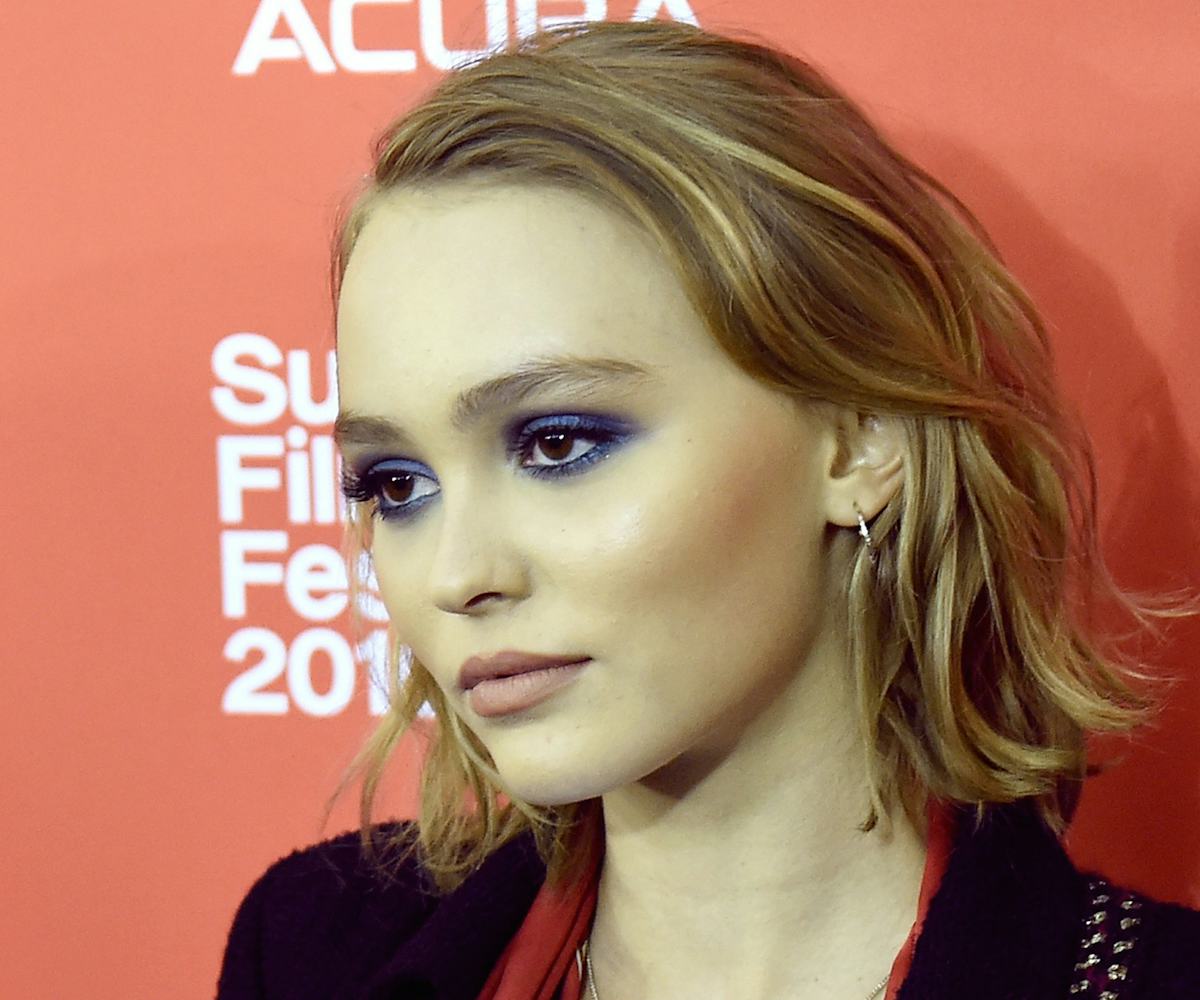 Photo Jason Merritt/Getty Images
Lily-Rose Depp, 16, Is Dating 24-Year-Old Model Ash Stymest
Sixteen-year-old actor and generally wonderful person Lily-Rose Depp has been spotted being very, very familiar with 24-year-old British model, actor, and music producer Ash Stymest in Paris in photos that pretty much confirm the two are dating. 
Reports accompanying the photos add background saying that not only are the two a couple, but that Depp's mother, French icon Vanessa Paradis, is aware of and approves the situation. It appears the two have been together since at least the end of last year, but we've yet to see them be so comfortable with each other in public until now.
Stymest, whose face would be familiar to anyone who reads Dazed & Confused and NYLON, was previously married to fellow model Maille Doyle, 25. The two divorced in 2013 after Doyle gave birth to their daughter in 2012. 
With an age difference of eight years between two people so young, it's hard not to recall the much-maligned relationship between Kylie Jenner and rapper Tyga when one looks at these photos. It will be interesting to see how the press and Depp's many, many fans will treat the couple given the massive backlash seen against Tyga. Certainly, we have opinions and guess that you must have quite a few of your own. If you were at all curious—and we'd forgive you if you were—the ages of consent in England and France are 16 and 15 respectively.
(via JustJared)