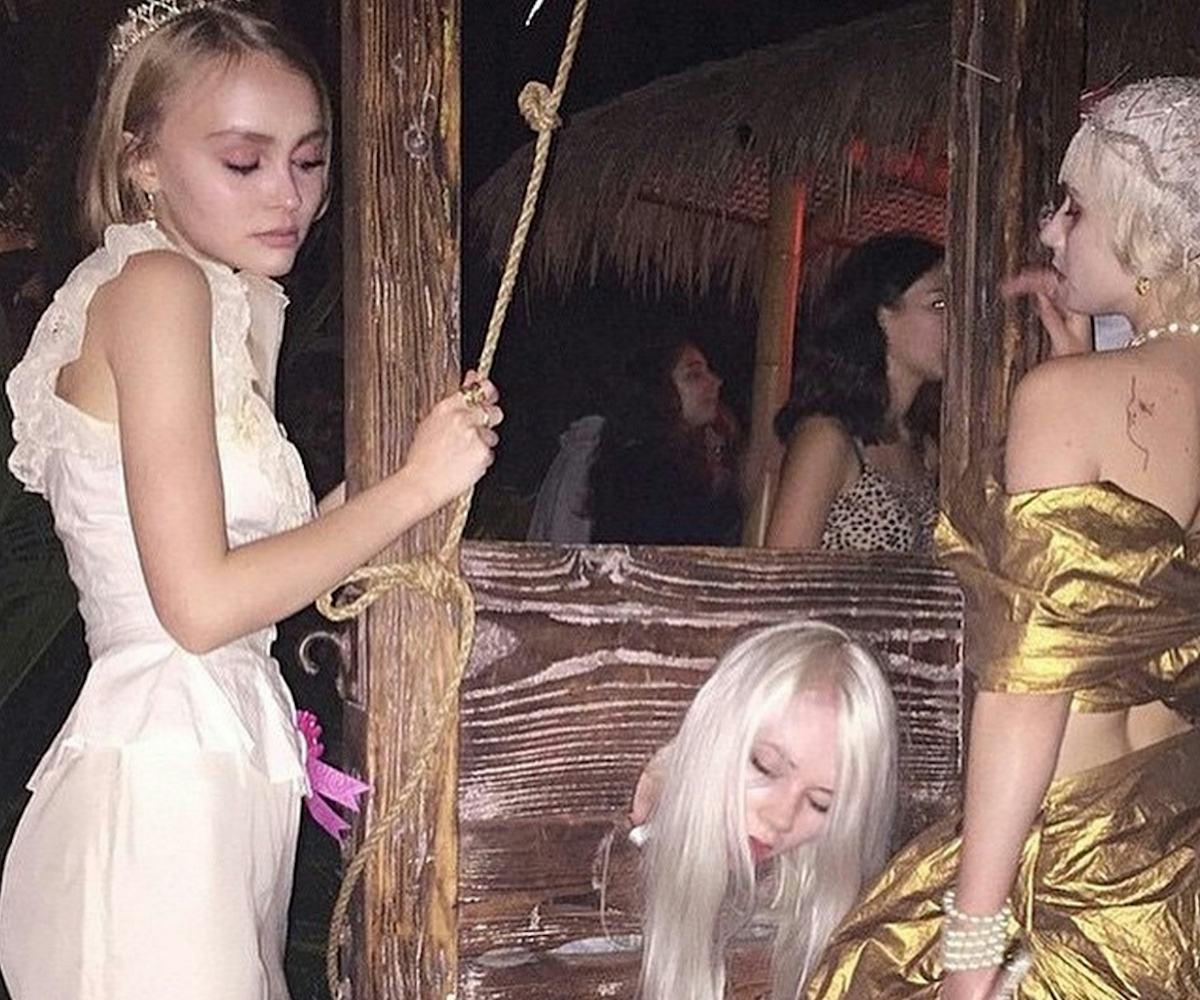 photo via @willowlilyrose instagram
lily-rose depp had the most morbid sweet 16 ever
A Sweet 16 seems like as good a time as any to recreate the French Revolution. And so, to mark the sixteenth anniversary of her birth, actress/social media It girl/daughter of famous people Lily-Rose Depp reenacted the history-changing event. There was most likely cake and there probably wasn't a bread shortage, but they made sure to bring the gore. 
With a guillotine, shackles, and a string of garlic in tow, Depp effectively rendered every former mega sweet 16 bash lame, boring, and essentially irrelevant. Who cares if Snoop Dogg performed at your party? You got a tricked out Range Rover? Did it come with a medieval flail?  
Click through the gallery to see pics from the sour sixteen.
more lily-rose depp, this way:
johnny depp's daughter wears chanel better than anyone
see lily-rose depp's first fashion editorial
*~Vampires beware~*
Channeling Marie Antoinette, obviously.
The life of a 16-year-old is, quite literally, cutthroat.
"Take the shackles off my feet so I can dance."
Wait, you actually wanted cake?
Let's collectively agree to never use the word "slay" again.