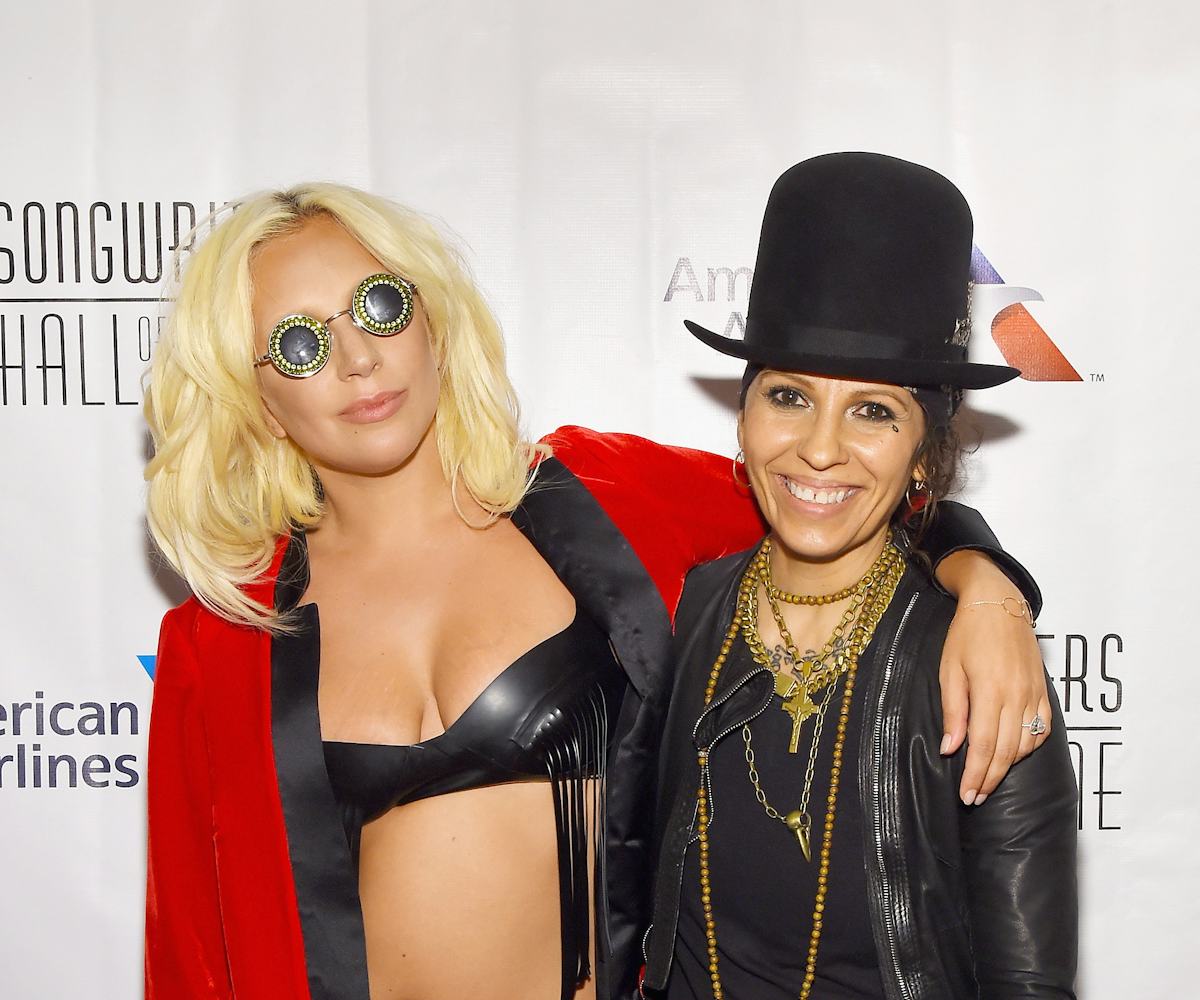 Photo by Larry Busacca/Getty Images.
Linda Perry Claims Lady Gaga's Oscar Nomination Is Undeserved
apparently she did not write the song
Linda Perry is one of this country's most celebrated songwriters, so she knows a thing or seven about what goes into creating a song. That makes her accusation that Lady Gaga does not deserve a songwriting credit on the Oscar-nominated "Til It Happens to You" so damning. Shortly after it was nominated for Best Original Song for its appearance in the sexual assault documentary The Hunting Ground, Perry unloaded on Twitter, claiming that Diane Warren did much of the songwriting, with Gaga barely contributing at all. 
What makes this shade awkward is that Perry and Gaga have been friendly in the past (the photo above is from Perry's Songwriters Hall of Fame induction ceremony last summer), which is why Perry wanted to clarify that even though she's calling her out in a very public way, she still loves and respects Gaga, and that maybe her songwriting credit was the best thing for the song.
In light of Perry's remarks, a Gaga acceptance speech can be one of the more interesting parts of the night, especially if she passes Leonardo DiCaprio on the way to the stage. 
UPDATE: Dianne Warren has taken to Twitter to defend Lady Gaga: