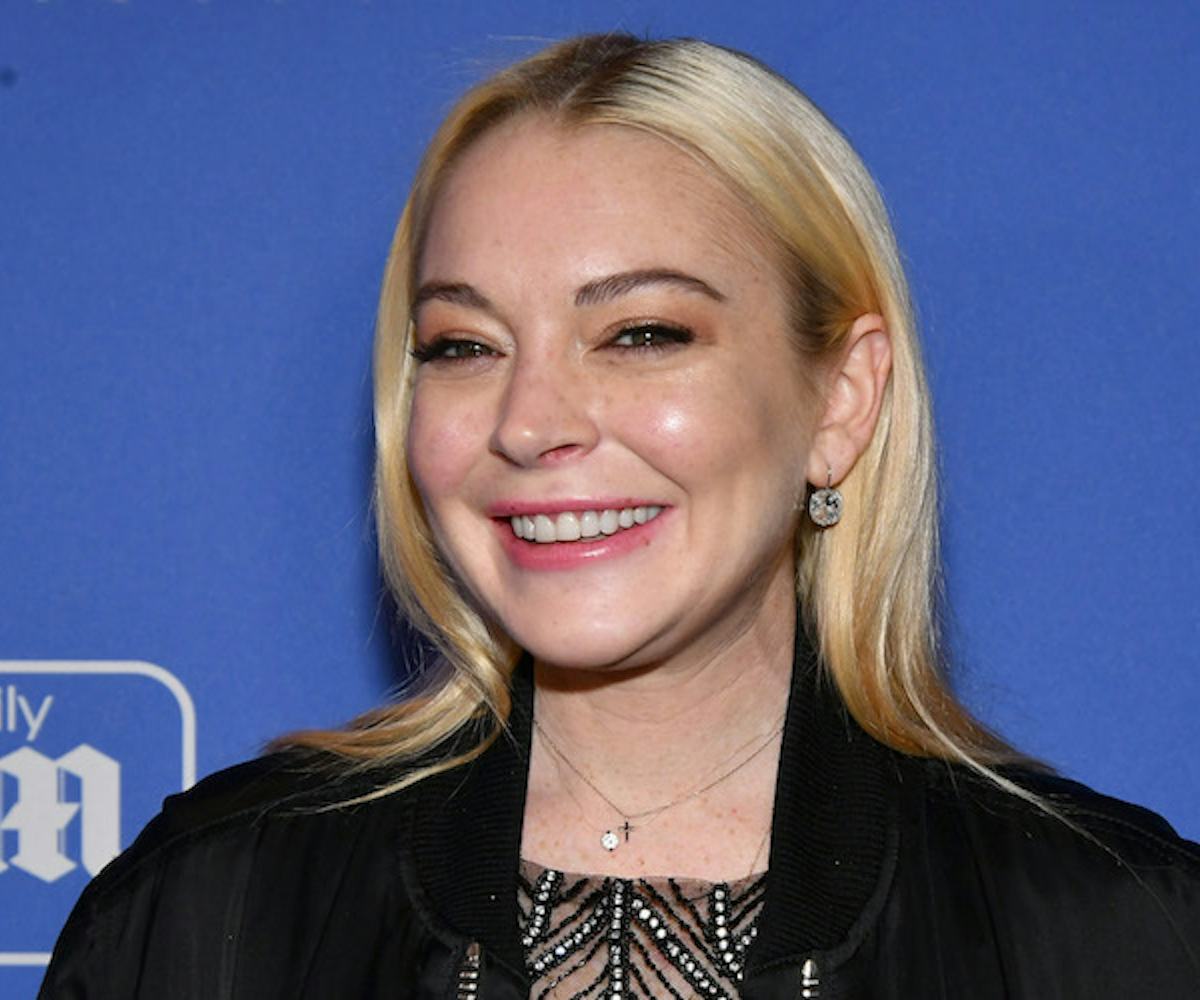 Photo by Slaven Vlasic/Getty Images for Daily Mail
There Is A Lindsay Lohan Beauty Line Coming
In case you were wondering what Lindsay Lohan's been up to, the answer is a lot. Last week, she popped by The Wendy Williams Show to discuss some of her current and upcoming ventures, and spilled the beans on an unexpected, and pretty exciting, new project.
Aside from finishing filming the second season of the British sitcom Sick Note; opening Lohan Nightclub in Mykonos (she already has one in Athens), Greece; planning to design her own island in Dubai (casual!); continuing to help refugee families and children in Turkey; and maintaining her sobriety, she has something else in the works to keep her busy: a beauty line.
That's right, Lohan is hopping on the cosmetics bandwagon. "I have a lipstick/beauty line coming out, which we'll discuss at some point," she told Williams. While we couldn't determine too much from the vague photo provided for the talk show, it looks like there will be a variety of lipsticks and glosses in neutral tones and classic pinks and berries, as well as a powder palette and what looks like an eyeshadow or highlighter.
Image via The Wendy Williams Show
While we don't know anything else, including when the new line will launch, we're pretty excited for it. Will there be Mean Girls references for each product? We hope so. (I mean, she is rooting for a sequel.)
Most of all, we're just happy to see Lohan doing well.