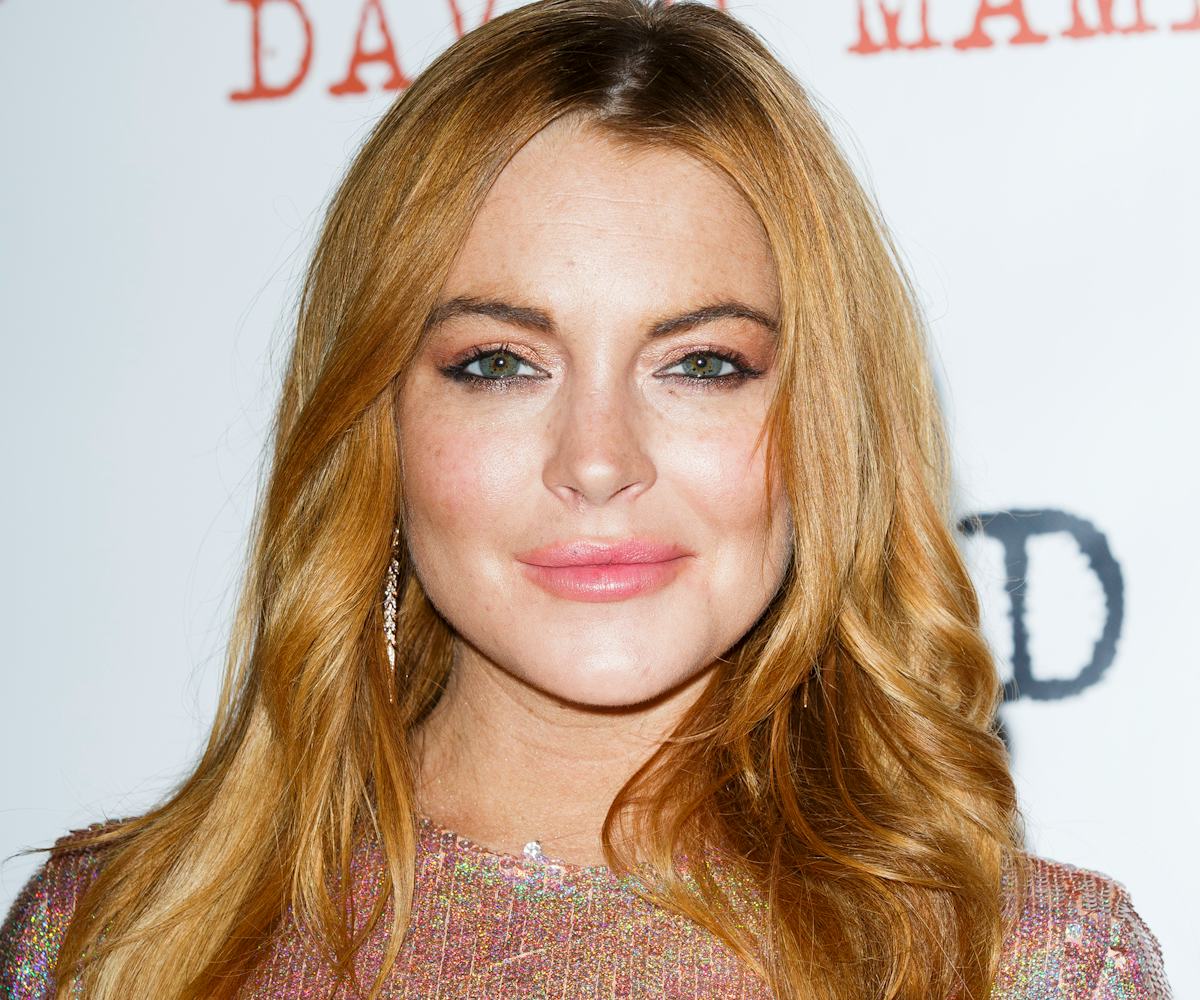 Photo by Tristan Fewings/Getty Images.
Lindsay Lohan Debuts Bizarre New Accent
Yesterday, Perez Hilton shared with the internet one of the greatest gifts we've ever received: A video of Lindsay Lohan being interviewed at the launch of her nightclub in Greece. In it, Lohan talks to reporters about the future plans of her businesses, but it's the bizarre manner in which she starts talking that steals the show. Thirty seconds in, and we are all her press people grimacing in the background.
The actress explained her new dialect to The Daily Mail, stating: 
It's a mixture of most of the languages I can understand or am trying to learn. I've been learning different languages since I was a child. I'm fluent in English and French can understand Russian and am learning Turkish, Italian, and Arabic.
She then took to Twitter to name her new accent #LILOHAN.
In Lohan's defense, if we spend a lot of time around anyone with a British accent, we subconsciously start to speak like them too, right? We can't quite pin down what group of foreigners the star's been conversing with, but she's definitely every single college student who studied abroad for more than a month.