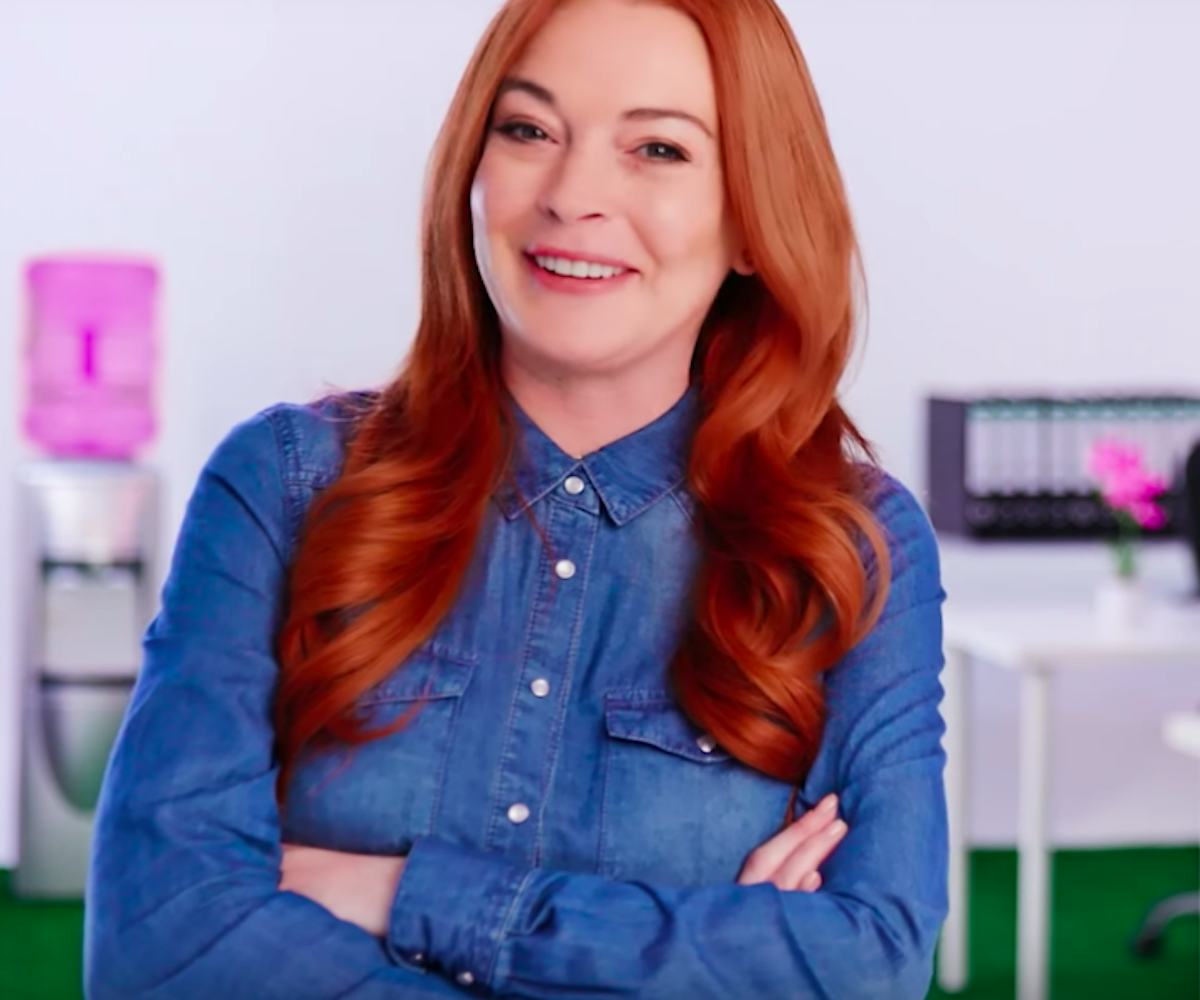 Lindsay Lohan Is The New Spokesperson For Lawyer.com
Proving once again that she has a sense of humor
Lindsay Lohan is very, how do we say, familiar with the law. As former child stars typically do, she's had her fair share of run-ins with the authorities. It's ironic, then, that she's just become the new face of Lawyer.com.
Or, maybe it's ingenious? Nobody knows what to look for in a good lawyer better than someone in Hollywood! Lohan explains her decision in an ad. "When Lawyer.com first reached out to me I was confused and a little worried as I thought I was in trouble," she jokes. "After meeting with the team, I realized Lawyer.com is just about helping people from getting a DUI... Let's not pretend like I didn't get one...or two or three, or some others."
This doesn't appear to be an early April Fools' Day prank either, though Lohan does give a sly wink at the end of the commercial. According to a press release, she will act as a marketing and brand advisor and "meet and brainstorm with Lawyer.com management on new strategies to raise Lawyer.com's awareness." Sure enough, if you head over to the website, Lohan is there, front and center. 
And hey, at least she's doing something proactive and not speaking in that bizarre accent anymore. That's what we like to call growth.