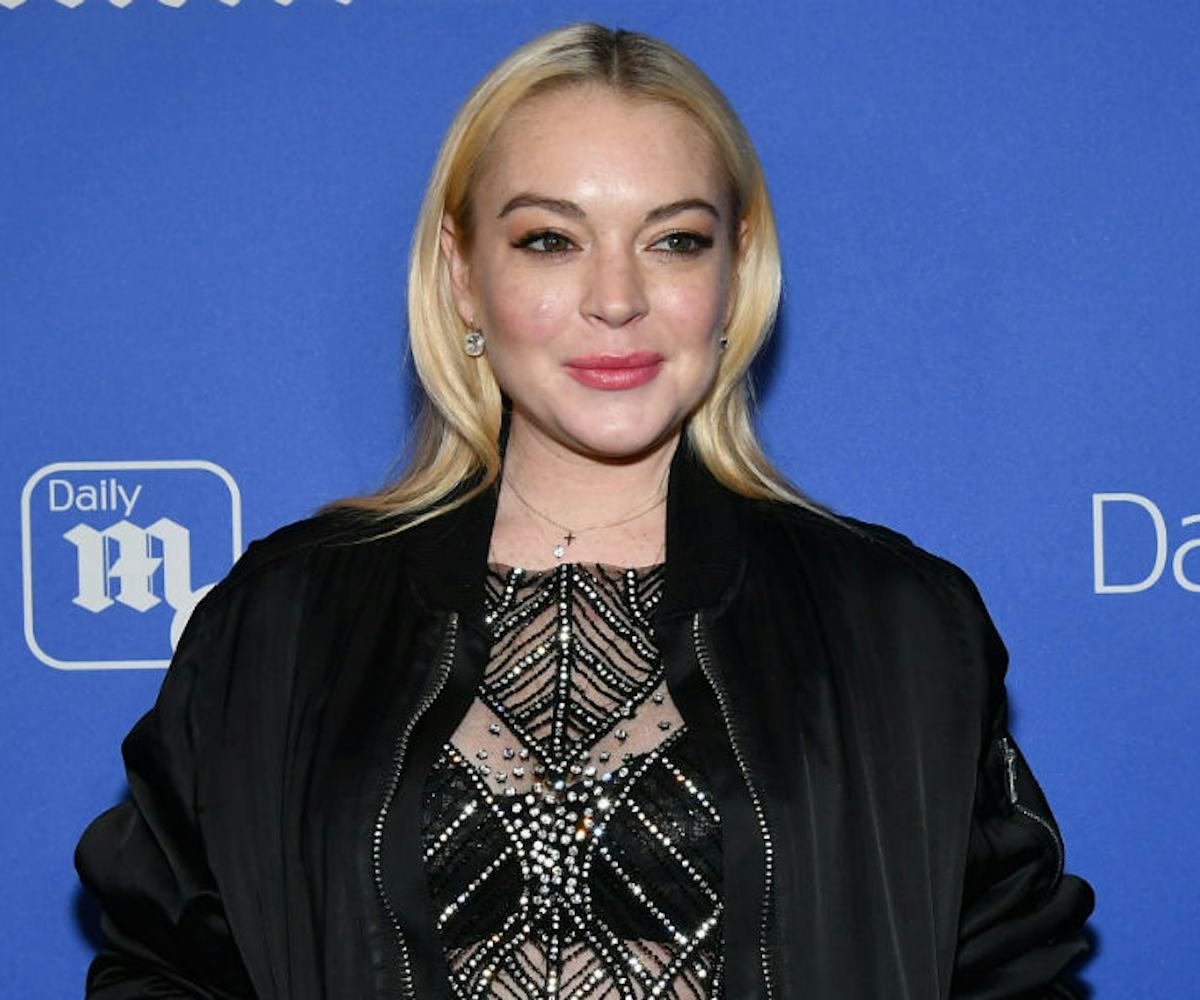 Photo by Slaven Vlasic/Getty Images for Daily Mail.
Lindsay Lohan Is Officially Getting A 'Vanderpump Rules'-Style Series
And yes, it will take place in Greece
Lindsay Lohan is officially getting a new reality television series that will take place at her club on the Greek Island of Mykonos. Opa!
We caught wind of the news last month when The New York Times reported that there were "plans" for the project to come to MTV. Now, according to The Hollywood Reporter, it's definitely happening. The show will follow Lohan and the staff of Lohan Beach House during and after work. "Think Vanderpump Rules on the Mediterranean," the outlet explains. Hopefully, this version doesn't include a Greek version of Jax, arguably the worst character on the Bravo show, according to us.
Lohan, who spends most of her time abroad now, shared in a recent Times interview that she's ready to move on from her past and wants other people to do the same. "My past has to stay in the past," she said. "Like, people have to just let go of it and stop bringing it up because it's not—it's gone. It's dead. And that's the most important thing to me." In an attempt to separate her present life from her former one, Lohan has been on a rebranding haul of sorts lately. She became the new spokesperson for Lawyer.com earlier this year and will appear in the second season of the British television comedy Sick Note, which premieres this week. Other conquests coming down the line include another club scheduled to "open soon" on the Greek Island of Rhodes and a Lohan island in Dubai, United Arab Emirates.
Back to the reality show, if you thought Beverly Hills was the perfect breeding ground for drama, just imagine the international arguments that will occur over whether or not someone ate another person's "pasta." But, like, the Mediterranean version. So, maybe, their gyro?
The title and premiere date for the new project are still TBD.