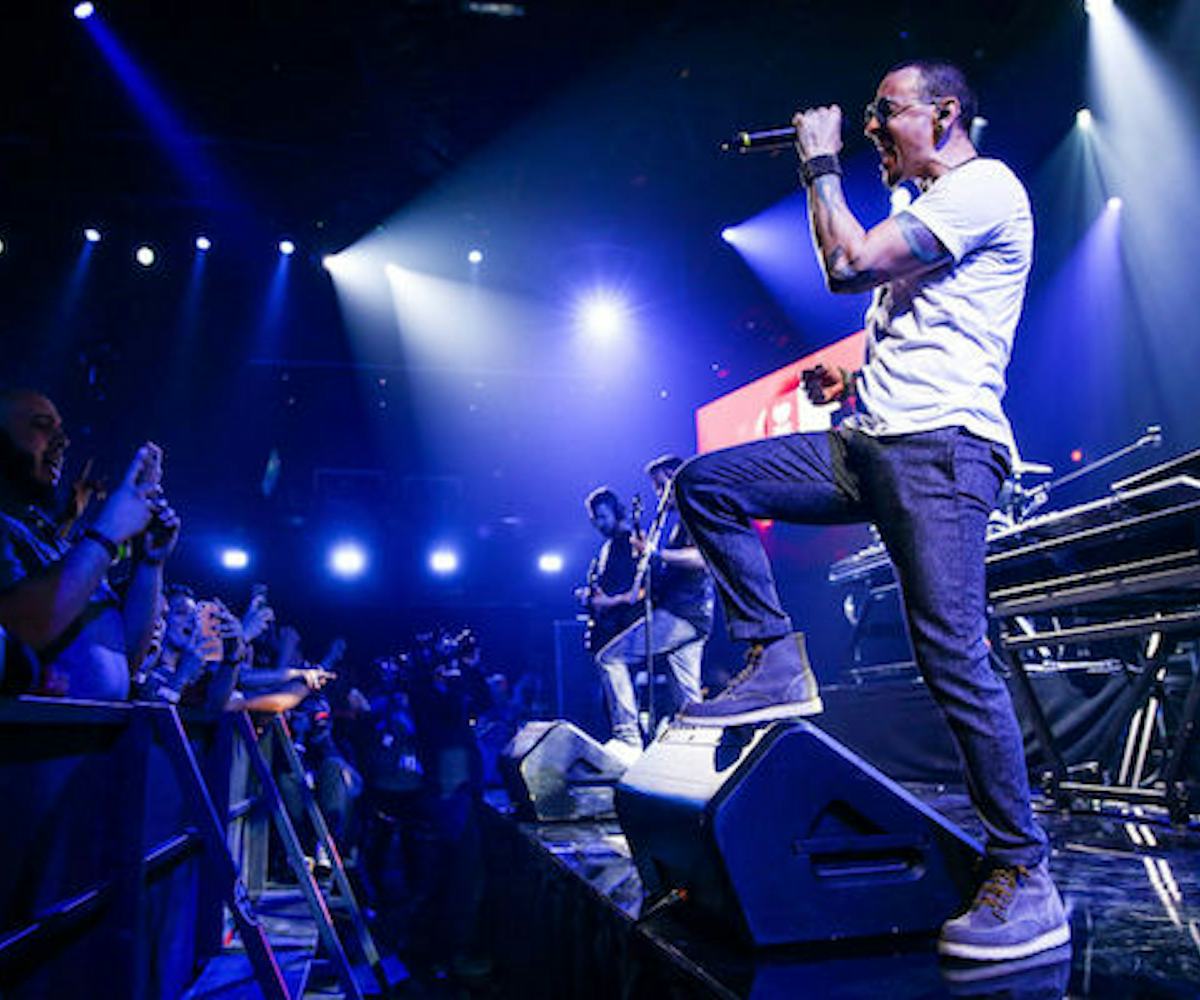 Photo by Rich Fury / Stringer via Getty Images
Linkin Park Cancels Tour After Death Of Chester Bennington
Show me how to be whole again
Following the death of lead vocalist Chester Bennington earlier this week, Linkin Park canceled their new One More Light North American tour. In a statement released on Facebook, Live Nation stated, "We are incredibly saddened to hear about the passing of Chester Bennington. The Linkin Park One More Light North American Tour has been canceled and refunds are available at point of purchase. Our thoughts go out to all those affected."
The band just released One More Light back in May. It debuted at No. 1 on the Billboard Top 200. 
Bennington had always been open about his struggles with depression, anxiety, and substance abuse, even revealing that he had been molested for several years as a child by an older man. As discussed by Billboard, Bennington's interviews with MusicChoice earlier this year exploring the feelings behind the band's newest single, "Heavy," show just how much of a struggle each day was for the singer. He said, "I have a hard time with life, even when it's good. I just am uncomfortable all the time and my goal is to, personally, figure out how to live life on life's terms. Like, I don't want to just be happy all the time. I just want to be able to be—and I struggle with that." 
In another clip, he said, "My whole life, I've just felt a bit off. I find myself getting into these patterns of behavior and thought—especially when I'm stuck up here [in my head]. I like to say that 'this is like a bad neighborhood, and I should not go walking alone.'" 
This, however, is exactly why Linkin Park resonated with so many people. The band's landmark debut album, Hybrid Theory, came out when most millennials were at or entering their teenage years, and the raw emotion provided by Bennington and the band created the soundtrack many needed for navigating this tumultuous time and beyond. By speaking and signing so openly about depression and other struggles that so often isolate and stigmatize people, Bennington helped a generation feel a little less alone and a little more understood. And that, perhaps, is the greatest legacy he could ask for.
Check out the full interview clips below.
If you or anyone you know is having suicidal thoughts, call the National Suicide Prevention Lifeline at 1-800-273-8255, or visit its website, here.