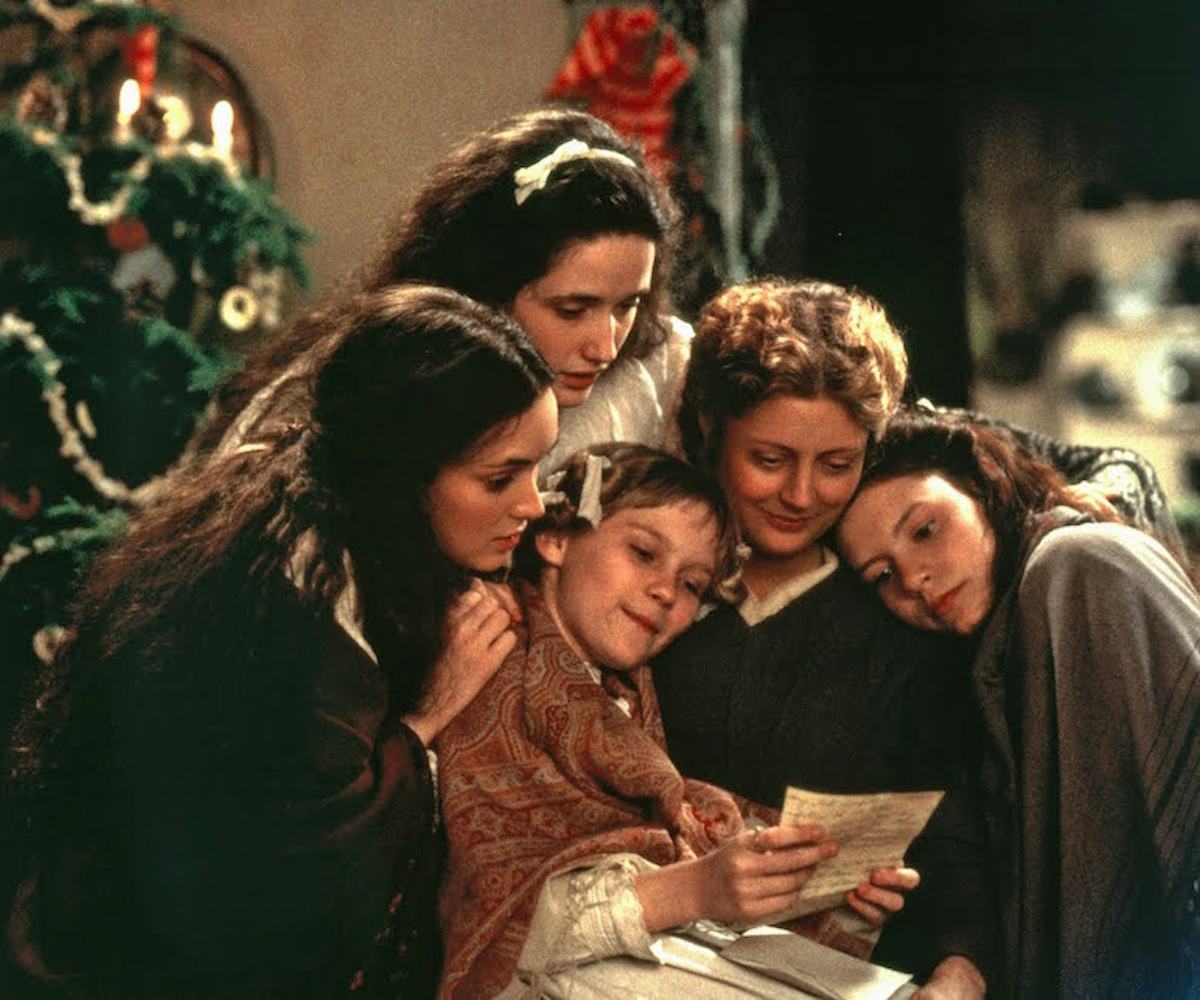 Photo courtesy of Columbia Pictures
'little women' is coming to television
with a very interesting twist
Louisa May Alcott's Little Women has been translated to the screen numerous times—the most memorable being the classic 1994 film version with Winona Ryder and Kirsten Dunst. While all these adaptations have stayed pretty close to the original storyline, the most recent adaptation is far from it.
It has been reported that The CW is developing a Little Women television series, but there's a twist—the series is described as a "hyper-stylized, gritty adaptation." Written by Alexis Jolly and executive produced by NCIS's Michael Weatherly, this modern take on the tale will be set in Philadelphia, focusing on sisters Meg, Amy, Jo, and Beth. According to Deadline, the four sisters will "band together in order to survive the dystopic streets of Philadelphia and unravel a conspiracy that stretches far beyond anything they have ever imagined—all while trying not to kill each other in the process." 
The plotline sounds intriguing, but it is nothing like the original Little Women story. Appearing to be more like a mystery series, with the only ties to Little Women seeming to be the characters' names, we can only hope that the adaptation will have many more connections to the beloved story.